News
Brothers in Arms TV Series in Development
The critically acclaimed Brothers in Arms franchise is being revived as a TV series.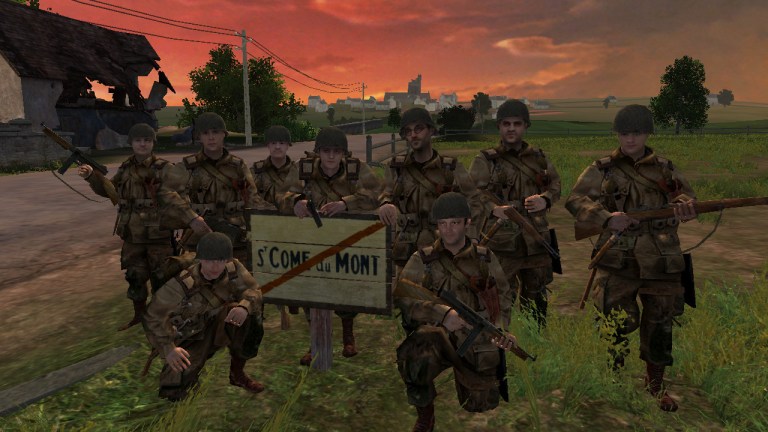 The Brothers in Arms video game franchise is being adapted into a television series that will be run by producer and writer Scott Rosenbaum (The Shield, V, Chuck).
"I'm honored to be joining the frontlines of this project and look forward to creating an emotional experience around a title that means so much to the Gearbox community," says Rosenbaum. "What attracted me to this series was that while it's effectively a show about war, the series is really about the incredible stories of the ordinary men and women, from the soldiers, resistance groups, to local civilians who are confronted and overcame impossibly difficult, extraordinary situations. In addition, it's incredibly exciting to be able to bring these previously classified, unknown stories to an audience, stories that an audience is going to be quite frankly shocked they hadn't heard before."
Gearbox Entertainment Company co-founder and series producer Randy Pitchford commented on the hiring of Rosenbaum via a recent press release.
"Scott is an incredible talent. I have tremendous respect for him as a writer and a showrunner and am thrilled for him to be a part of this project," says Pitchford. "Scott will create more than a war show – we'll all be on the edge of our seats as this series will be a surprising and heartfelt emotional journey that resonates across generations with brotherhood as the theme that reconciles and connects humanity."
Series executive producer Jean-Julien Baronnet expanded on the creative intentions of the series by noting that it will look "at WWII storytelling from a new angle in order to touch a wide audience with themes like discrimination, the power of women having to choose between their family and their values, and how young adults can cope with unprecedented situation they were not prepared to face."
If you're not familiar with the Brothers in Arms series, that could be because the last major game in the franchise was released in 2008. While subsequent Brothers in Arms titles have been released on mobile devices, the games that initially established this series reputation as a hard-hitting and intimate World War II tale complemented by tight squad-based gameplay have, to a degree, been lost to time.
That's not necessarily a bad thing, though. Gearbox acknowledges that this is a chance to revive the Brothers in Arms franchise (one of the studio's first big hits), and it also means that this TV series has the opportunity to carve its own identity without the expectations that come from adapting a more modern franchise with a rabid fanbase. That a problem that the upcoming film adaptation of Gearbox's Borderlands franchise could run into.
There's no word regarding any planned release window for this series (or what network it may debut on, but we'll be sure to share more information with you regarding this adaptation as soon as it becomes available.