News
Star Wars: Knights of the Old Republic Referenced in Official Book
Has Knights of the Old Republic been incorporated into the new Star Wars canon?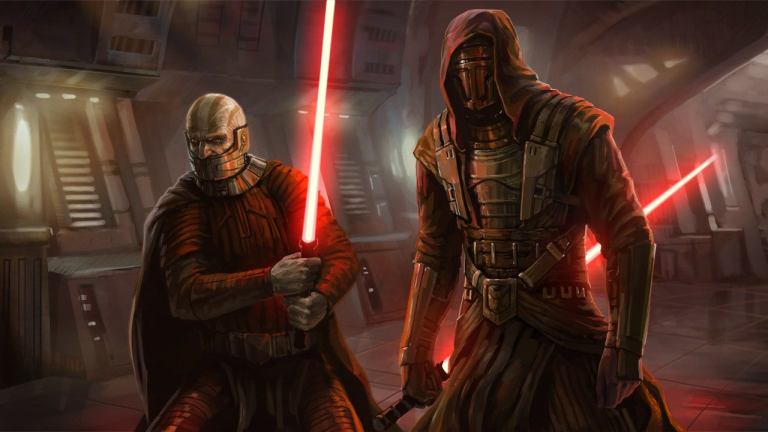 A new book called Star Wars: The Rise of Skywalker – The Visual Dictionary may make BioWare's Knights of the Old Republic series an official part of the new Star Wars canon. 
The page, which has been shared via various social media sources in recent days, deals with the Sith Troopers seen in Rise of Skywalker. It seems that groups of these troopers are divided into legions each named after infamous Sith lords. Interestingly, one of those legions is named the "Revan Legion," which is almost certainly a reference to Darth Revan from Knights of the Old Republic.
While there's a possibility that the reference to Revan was just a case of Disney letting the lore editing slide and allowing a reference to a classic Star Wars video game slip through the cracks, it feels like such things have been closely monitored in the past. In any case, this book features some of the first notable "official" references to KOTOR since the Star Wars canon was rebooted following Disney's acquisition of the property.
It should also be said that the same page in this book that references Revan also mentions Darth Phobos and Darth Desolous who were both featured in the Force Unleashed video games. Again, assuming this isn't just another cheeky nod that snuck its way into the book, it certainly does seem the stories of some notable Star Wars video games are being brought back into the fold.