News
Next Assassin's Creed Game Rumored to Have an Unexpected Setting
The Assassin's Creed franchise has taken us around the world and across multiple timelines. According to some new rumors, the next game in the franchise may return to the series' roots in more ways than one.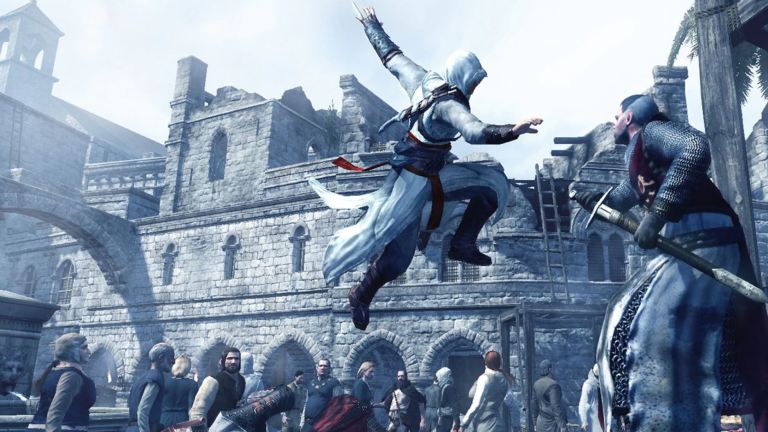 While Ubisoft's official plans for the future of the Assassin's Creed franchise remain somewhat mysterious and strangely complicated, a new series of rumors strongly suggest that the 2023 Assassin's Creed game will feature a somewhat surprising setting that may represent the game's broader creative direction.
Several days ago, French YouTuber j0nathan posted a video of what he claimed to be leaked information on the next Assassin's Creed game. His findings (translated here by Twitter user Rebs Gaming) painted a promising picture. According to j0nathan, the upcoming entry is currently known as Assassin's Creed Mirage and will release sometime between April and June of 2023 (barring any additional delays, of course).
While we knew (or strongly suspected) some of that information already, the arguably highlight of this apparent leak is the information related to the next Assassin's Creed game's rumored setting. J0nathan claims the game will take place in Baghdad between 860 and 870 during what was known as the Anarchy in Samarra. Furthermore, the game will reportedly star a young Basim Ibn Ishaq before he became an assassin. If that name sounds familiar, that's because he was the secret main antagonist of Assassin's Creed Valhalla.
While j0nathan's leaks don't include any significant story details, they do offer a summary of basic gameplay mechanics that imply the upcoming game will go back to the basics of the Assassin's Creed franchise. According to j0nathan, Assassin's Creed Mirage will not include any leveling, dialogue choices, or other RPG mechanics. Instead, the game will focus on the stealth action of earlier Assassin's Creed games. Moreover, Mirage will reportedly mark the return of Eagle Vision, feature a new weapon called the "String Dagger," and include "Visions of Loki" segments that reveal how Isu Loki took control of Basim. Furthermore, if j0nathan is to be believed, the game will eventually support DLC that takes place in Constantinople and give players a front-row seat to how Basim and Sigurd met. Mirage assets may even eventually be used to create a "secret remake" of the original Assassin's Creed.
Honestly, some of those rumored features sound amazing and would, theoretically, help combine new and old elements of Assassin's Creed game design. Of course, many video game rumors are worth about as much as a dead battery. In this case, though, it's very much worth noting that some of these rumors are at least partially supported by respected Bloomberg investigative journalist, Jason Schreier. Not only has Schreier previously reported on some of the Assassin's Creed 2023 details included in that recent leak, but he even weighed in on that summary of j0nathan's report to shed some light on which details may (or may not) be true:
So, while it sounds like that report may not be entirely accurate (at least based on what Schreier was able to learn at this time), the core components of that leak still paint a fascinating picture. Despite the franchise's recent commercial successes, it really does sound like the next major Assassin's Creed game will dial things back a bit and perhaps try to cut down on some of the franchise's recent gameplay glut. As mentioned above, that potential Baghdad setting is also a bit of a surprise. While some fans have speculated that the next AC game could go back to the Middle East, that really hasn't been one of the more popular setting theories/requests.
Still, there is obviously a ton of historical ground the next AC game could explore during that time that we haven't seen the franchise properly explore before. More importantly, it also makes sense that the next game would revisit the original Assassin's Creed game's Middle East setting (albeit in a different country and time period, which are two very important factors) given that it might also feel closer to the earlier Assassin's Creed games from a gameplay perspective. So while it sounds like a lot of fans are still holding out hope for that feudal Japan Assassin's Creed game, it's hard not to be excited about this somewhat unexpected turn.
As always, we'll let you know once these rumors are officially confirmed or denied. For now, though, it really does seem like we're starting to get an idea of what to expect from the next entry in a franchise that is never afraid to really shake things up once in a while.