News
Link Tank: Ubisoft is Turning an Assassin's Creed Expansion Into a Full Game
A new Assassin's Creed is coming, Mario Kart 8's graphics might've gotten worse, what we know about The Lord of the Rings show before the trailer, and more in Link Tank!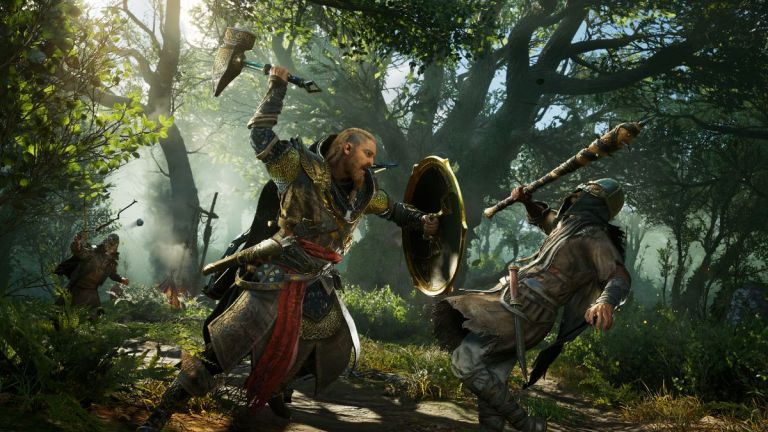 With its release schedule stretched a little thin, Ubisoft is turning to its beloved video game franchise, Assassin's Creed, to help fill things out.
"Ubisoft Entertainment SA has turned an Assassin's Creed expansion into a stand-alone game to help fill out its thin release schedule, according to people familiar with the project. The game, code-named Rift, was originally planned as an expansion for 2020's Assassin's Creed Valhalla but morphed into a full game late last year, said the people, speaking anonymously because they weren't authorized to talk to the media."
Will Jurassic World: Dominion give fans of the franchise the conclusion they've always wanted?
"On February 10, Universal released the trailer for Jurassic World: Dominion, a movie billed as the 'epic conclusion of the Jurassic Era.' If true, Dominion will be a rare instance of a blockbuster franchise actually concluding a narrative rather than setting up oodles of sequels, although one suspects we'll still see more Jurassic films in the future."
Aligator Loki or Eagly from Peacemaker? Who wins in an epic animal face-off?
"So it's no wonder why the Disney-owned juggernaut Marvel Studios might want to conjure up an appealing creature of its own—Loki's Alligator Loki springs to mind—and you could bet the farm that competitor Warner Bros. was eventually going to stumble across something equitable in terms of cuteness and marketability. Like, say, Peacemaker's Eagly. It's weird that the DC of the big and small screen has only begun to tap into the comics' long line of mascots and other lovable super-friends (there is an animated movie that's about to blow this wide open). But Eagly, an original character created by James Gunn for his frightfully good HBO Max series, is already a strong contender for the all-time greatest. Eat your heart out, Krypto."
Ahead of a trailer release during the Super Bowl, here's all we know about the upcoming The Lord of the Rings series headed to Prime Video.
"Amazon has been incredibly tight-lipped about what's going on in its Lord of the Rings: The Rings of Power TV show, which is kind of weird given that the history of Middle-Earth has been available for the public to read for decades. But now, thanks to a massive Vanity Fair article, we have our first concrete information about the Prime Video series beyond the title and a bunch of hands. Here's what we learned."
Does the DLC for Mario Kart 8 somehow make the graphics look worse?
"The many lives of Mario Kart 8 continue with Nintendo's DLC announcement during its first Direct of 2022, which will see courses from the series' past added through 2023. But it's not all sunny circuits and rainbow roads for longtime fans. Many are currently comparing screenshots between what Nintendo aired during the Direct and Mario Kart Tour, the free mobile spin-off of the popular racer, and finding more similarities than they like, especially for a paid, premium experience."
Super Bowl LVI is this weekend, but let's go back to the beginning and learn some fun facts about Super Bowl I.
"In 1966, two football leagues were vying for gridiron dominance: the venerable NFL and the sport's newcomer, the AFL. On June 8, 1966, the two leagues announced their plans to merge, rather than compete over players and a split fan base. This meant a new championship game had to be conceived that would determine which was the dominant league every year. Today we know it as the Super Bowl—one of the most polished, extravagant events of the entire year. But on January 15, 1967, when the first AFL-NFL World Championship Game took place."