News
Amazon's Project Tempo Game Streaming Service Could Release in 2020
Amazon hopes to reveal their Project Tempo streaming service before the end of the year, but coronavirus complications could delay their plans.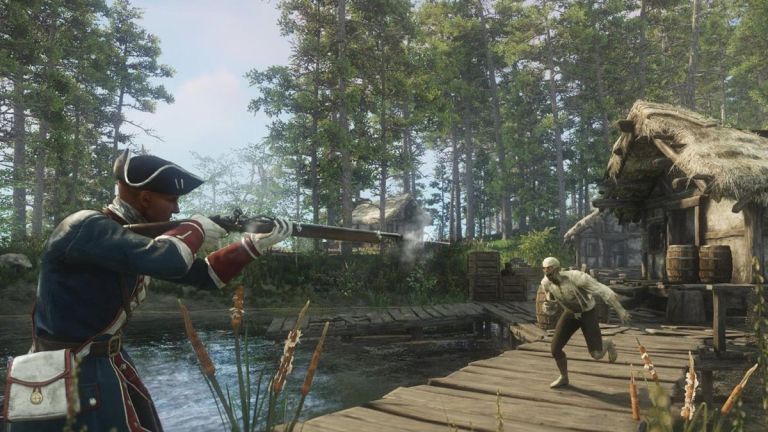 The New York Times is reporting that Amazon is had plans to formally reveal/release its video game streaming platform this year, but those plans may have been interrupted by the spread of the coronavirus.
The platform, which is currently being referred to as Project Tempo, is still a bit of a mystery at the moment. Early information and general assumptions indicate that it will be similar to Google's Stadia service in many respects, but the truth is that the finer points of the platform are really just a guess at this time.
What this report does suggest, though, is that Amazon was prepared to reveal those finer points sometime in 2020 ahead of a limited (or possibly even full) release of the service before the end of the year. Now, though, it sounds like those plans have been impacted by the spread of the coronavirus.
While early information suggests that Amazon could still reveal the streaming platform before the end of the year, any kind of release before the end of the year seems increasingly unlikely. The spread of the coronavirus has already resulted in the delay of major games such as The Last of Us Part 2 and Iron Man VR. The problem now isn't just the way that the virus has affected workflow and resources but the way that it has impacted the market as well.
Even Microsoft's CEO has acknowledged the fear that the launch of the Xbox Series X may be impacted by the struggling global economy. At this time, nothing is really off the table when it comes to future entertainment delays.
As for Amazon's streaming service, it could be interesting. Amazon obviously has the resources to stick with the development of such a service for as long as they may need to. Then again, the same is true of Google, and most of you probably know about some of the struggles that Google Stadia has encountered in its earliest days.
Considering that Amazon owns Twitch, though, there's always some potential for integration between Project Tempo and that platform which could elevate it and help it gain that vital initial traction that most modern cloud streaming services need. Amazon also has a few major video games coming out in the coming years (including some Lord of the Rings titles) which could attract even more initial users.
With Microsoft, Sony, Google, Amazon, and others laying out their vision of the future for cloud gaming, it's going to be interesting to see how the technology develops over the next few years and how these services learn to attract more and more users.