WWE Airing WrestleMania on TV, Opening WWE Content Library for Streaming
WWE airs WrestleMania events on ESPN, and more of the WWE Network is now free to stream.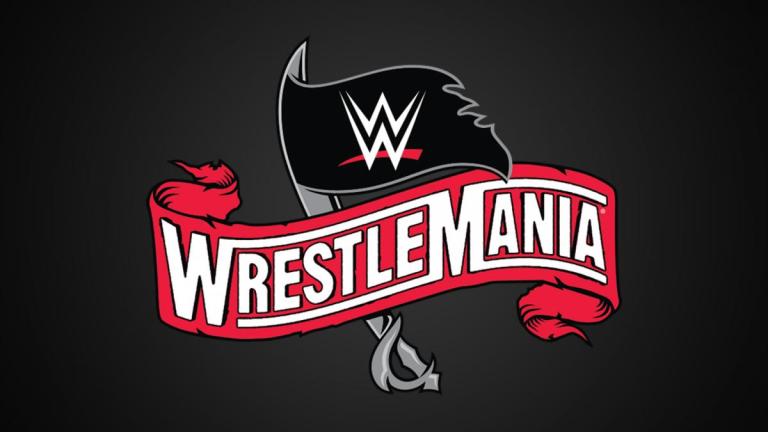 Considering we're all stuck at home amidst the COVID-19 outbreak, if you're a wrestling fan, you have a lot of ways to keep yourself busy.
First, WWE is running RAW (Mondays, USA Network) and SmackDown (Fridays, FOX) in empty-arenas at the WWE Performance Center and AEW is still running Dynamite (Wednesday, TNT). Impact Wrestling still has some episodes in the can to air (Tuesday, AXS) and MLW still has some episodes in the can to air n beIN Sports and on its YouTube channel.
That's all new content. There's plenty of archive footage to check out as well.
WWE and ESPN announced last week that they have partnered to air some old WrestleMania footage, which actually began this past Sunday with WrestleMania 30. This coming Sunday (March 29) WrestleMania 32 will air on ESPN and WrestleMania 35 from last year will air on April 5 at 3 p.m., which will lead up to the second night of WrestleMania 36.
"This unique opportunity is a byproduct of the terrific working relationship we've enjoyed with WWE over the years and the unprecedented circumstances we all find ourselves in," said Burke Magnus, executive vice president, programming, ESPN. "WrestleMania is one of the most popular global events in sports and entertainment and the spectacular content it provides will be a treat for fans."
This announcement also comes amidst reports that WWE is looking to sell its PPV rights, and ESPN (with its ESPN+ platform) is a potential suitor.
But wait, there's more!
Starting today, WWE unlocked a vast portion of its WWE Network library. WWE unlocked every single WrestleMania for free on its network as well as many other pay-per-view events and original documentaries. WWE does say it's for a "limited time," but if you're home, you now have plenty of wrestling to consume, especially if you're a fan of the good old days.
WWE said in a statement that on top of every Royal Rumble, SummerSlam, Survivor Series event, the unlocked content also includes every NXT Takeover and lots of original programming. It also includes recent episodes of Raw and SmackDown and every episode if WWE Untold (a docuseries).
"We've already doubled down with a historic WrestleMania this year that's Too Big for Just One Night, streaming on WWE Network next Saturday, April 4 and Sunday, April 5 at 7 ET/4 PT," the company said in a statement. The two-night WrestleMania event is only available to WWE Network subscribers. Now, in the lead-up to The Show of Shows, you can relive classic matches, re-experience sports-entertainment's defining moments and celebrate WWE's greatest Superstars, past and present. Just create your account and stream on your favorite device."