News
New Baby Yoda "Galactic Snackin" Star Wars Toy Pays Tribute to Grogu's Most Monstrous Moments
Hasbro's new Star Wars toy, Galactic Snackin' Grogu, will remind you that Baby Yoda is ALWAYS hungry, especially for eggs...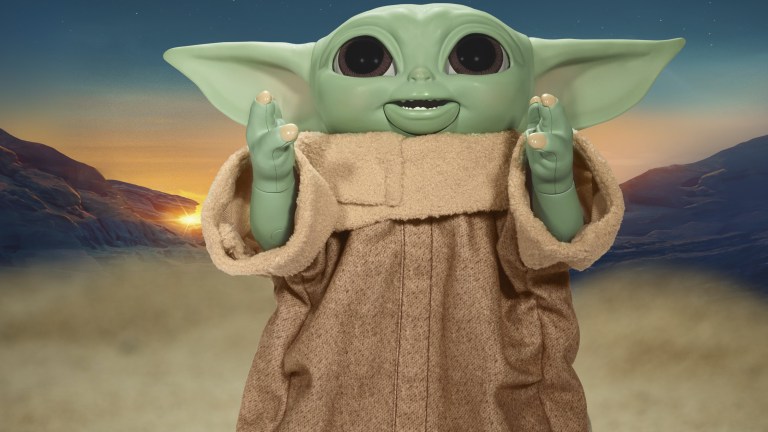 One of the great joys of the first season of The Mandalorian was watching Grogu eat. We loved the scene where he sipped from a bowl of broth while Mando and Cara Dune fought outside a cantina. We even giggled when he ate that space slug on Arvala-7 (although, in retrospect, perhaps we shouldn't have). These were charming moments that fleshed out the character's toddler-like personality.
Then the eggs happened.
In season two, fans learned about Grogu's unique appetite for cruelty. Not only did he steal a kid's cookies and eat them in front of him, he also wasted no time feasting on the precious eggs needed to continue Frog Lady's family line. Even after Mando told him it was wrong, Grogu continued to sneak into Frog Lady's tank and slurp up the eggs, swallowing them whole like an insatiable predator.
I felt sort of nauseous watching the Jawas dig into the gooey insides of the mudhorn's egg in season one, bits of yolk running down their tunics, but that was clearly only the appetizer for the season two scene where Grogu pulled an unhatched baby spider out of its eggs and bit its head off, the creatures green insides spilling out as Baby Yoda munched. He would've eaten more spider eggs too had the adults not chased Grogu, Mando, and Frog Lady out of that ice cave.
Well, the "fun" ain't over, thanks to a new animatronic toy coming from Hasbro called "Galactic Snackin' Grogu," a doll that does exactly what you think it does: devour and consume.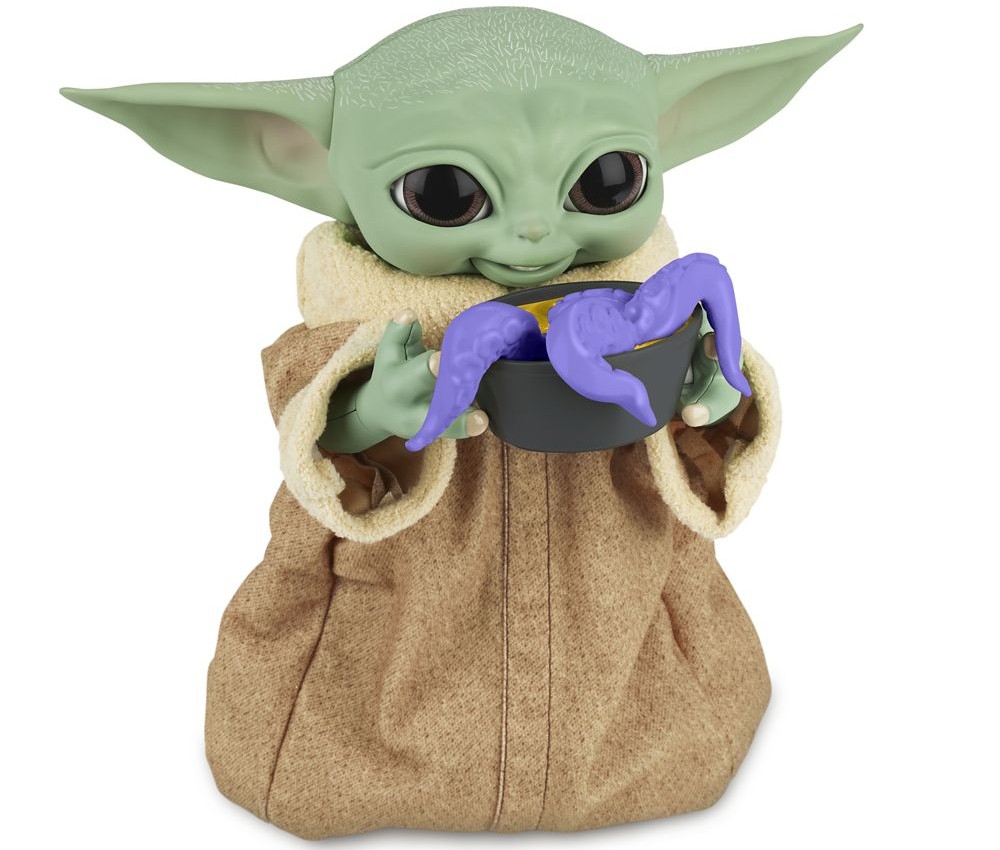 According to StarWars.com, "Galactic Snackin' Grogu can munch on several included items, including a blue cookie (no doubt Force-nabbed in school on Nevarro), a bowl of soup with a squid-like creature, and can be fed with a spoon; he'll also react to each, and will let you know what he likes and what belongs in a trash compactor."
Hasbro senior design director Vickie Stratford told StarWars.com that the toy maker "saw Grogu eating his way through the galaxy in Season 2 of The Mandalorian on Disney+ and we couldn't resist the opportunity to bring those memorable moments to life."
The toy does indeed pay tribute to some of the "memorable moments" from season two, including the mean cookie scene. Not that we needed a doll to remind us of Grogu's bottomless hunger…
Fortunately, Galactic Snackin' Grogu doesn't come with any eggs. A small mercy. But you can still feed him that poor squid and he'll undoubtedly be very happy about it.