Features
Simon Brew: a few words to our founding editor
On founding editor Simon Brew's last day on the site, Den Of Geek's writers wanted to say thank you…
That headline's a lie; these aren't just a few words. There are over 5000 of them below. (Mostly Duncan, obviously. He gives you four stars.) They're from people who wish you well and couldn't let you go without showing their gratitude. You didn't want a fuss, you're allergic to compliments, and you bat away thanks like it's a buzzing fly, but to borrow a bit of your wisdom: we did it because we wanted to, so ner.
In your last interview for this site, you asked Brian Henson a very Simon Brew question. He was promoting his new film, so naturally, you spent most of it talking about the one he made in 1992. You said this:
I wonder, though: do you have any idea what you did? Do you ever get a chance to appreciate that you put a film that's very special to a lot of people into the world, that's still being seen in cinemas more than 25 years later? It's such a piece of loveliness you put into the world.
Today, we're asking you the same question. In building Den Of Geek, and giving all these people—writers and readers, oddballs and misfits—a place like this to spend time together, do you have any idea what you did? It's such a piece of loveliness you put into the world.
Over to the writers…
Katie Smith-Wong What can I say about Simon? When I first met him, I just saw him as the beloved quizmaster from DoG's famous film pub quizzes. But throughout the years, I cannot fault his passion for film, not to mention his love and support for the readers/writers of the site. 
But that's not all. Several years ago, I was struggling to get myself on the freelance ladder until I first pitched an article about kung-fu in cinema. Simon took a chance on me and since that piece was published, I have slowly grown more confident in writing features and establishing myself as an Asian writer. For this, I am eternally grateful to him.
Simon Brew is not only a legend but he is a nice, brilliant bloke. He will be sorely missed. 
Andrew Blair A wee thing Simon did that I think points to why DoG is the way it is: when I started writing for the site I asked to write individual articles about each actor who had played the Doctor. I can't remember what I called them, probably something like 'Looking back at the Hartnell era' for the first one. When it was published it had been retitled 'A Celebration of William Hartnell'. This was not only a better title but it forced me to write better articles, finding the best in the eras that I wasn't as fond of and making the features more balanced as a result. I think this speaks volumes about Simon's approach to editing, improving both the website and its writers with simple, subtle prompts.
Juliette Harrisson I am so much going to miss working with Simon. He has been so supportive and wonderful to work with. He found me an opportunity to do a phone interview with one of my biggest childhood crushes on one of my favourite shows, he persuaded me I could go along to a set visit and know what I was doing, and he has encouraged me to keep going with writing even when it seemed impossible. He has also been wonderful company for coffee in Birmingham or a long train ride back from London. I can't really believe I won't be working with him anymore, but Simon, I wish you all the very best, and so much luck for whatever you're doing next! 
He may look serious here, but that can to Costner's left is one of those ones with the springy snake that jumps out when you open it.
Seb Patrick I don't think it's overstating it to say that Simon has had an enormous impact on film writing in the UK in his career so far – from the sheer number of writers he's given opportunities and encouragement to (myself included), to his championing of a style and approach that is a welcome antidote to the era of snark. There's an ethos to Simon's writing that filters down to the people who write for him, and it's one of love and appreciation – not picking things apart to find the worst things about them, but diving headfirst into them to find the best. And of not judging anyone for what they love, but in just sharing joy in the movies (and telly, and games) that mean something to us. Den of Geek under his stewardship has been a place where any view is welcome on any subject – so long as you're not a dick in the comments. I've had the pleasure of writing about a wide range of subjects dear to my heart, from Back To The Future to Hey Duggee, and thanks to Simon I've also had the opportunity to meet and interview several of my heroes. Den of Geek is a unique website and that's down to Simon and the brilliant people he's hired to work with him down the years. I'm looking forward to the next chapter in both the site's life and Simon's career, I'll be following both avidly and will always be proud to be associated with them.
Anthony Enticknap As Simon's underling (deputy editor) on the computer magazine Micro Mart, I had the privilege of watching as he and a couple of other colleagues built Den of Geek from the ground up. Without his tireless dedication, passion and love of bad jokes, Den of Geek simply wouldn't be around today. He's also a lovely, lovely man, who is so lovely, he once managed to persuade me to dress up in the actual suit from Kick-Ass and parade around the streets of central London, stopping to dance with some understandably confused buskers while DoG's Ryan Lambie took photos (totally not for blackmail purposes). Anyway, best of luck with everything that follows, Simon. Tarra a bit! 
Ryan Lambie It's no exaggeration to say I wouldn't have a job in writing without Simon, so I'm going to try hard not to gush too much and make things awkward. Simon has a gigantic brain full of movie knowledge; he has a writing style that's full of personality and immediately recognisable; but most importantly, he's a kind and decent person who genuinely cares about the people he works with. All these things helped make Den of Geek what it is today.
So all the best, Simon: I know that, whatever you work on next, it'll be full of the Brew knowledge, passion and warmth I've come to know so well. May the Force be with you, always.
Gabriel Bergmoser I discovered Den of Geek in 2010 right around the time I was looking for a website like it, and it was a favourite for years before I was lucky enough to get to write for it. Even now, you guys still provide a site that approaches the properties we love with enthusiasm and goodwill, and there aren't enough other sites like it out there. I'm so grateful to be even a small part of it, and especially to Simon for creating it.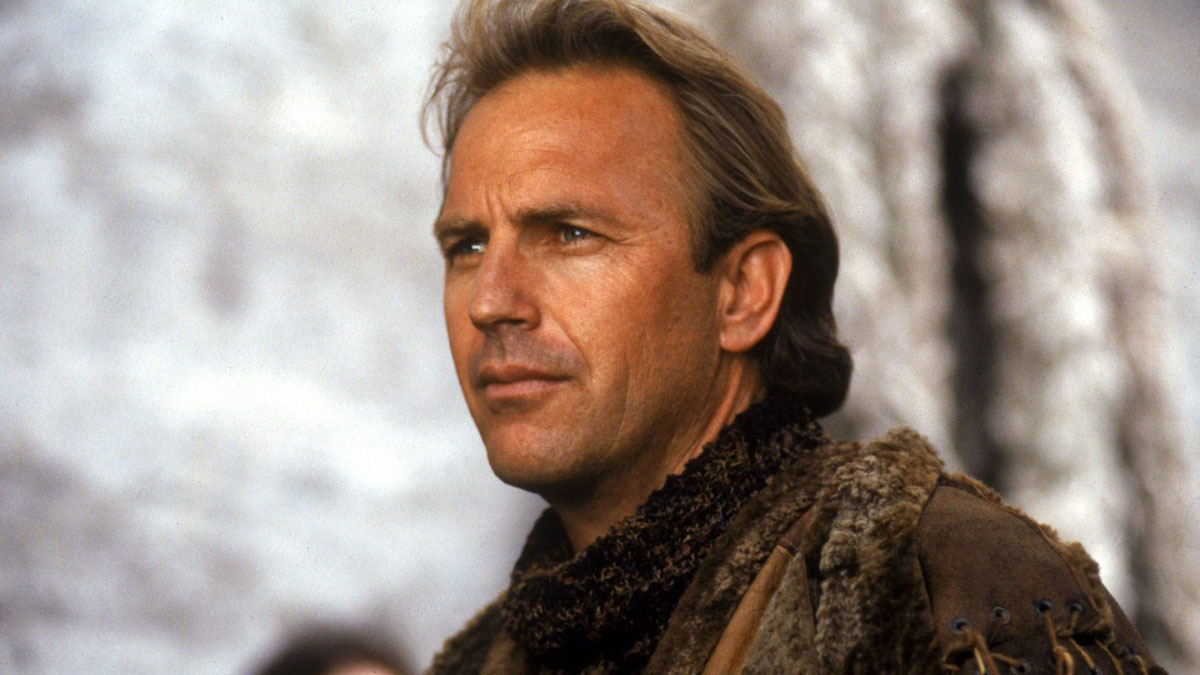 Kevin recommends taking regular breaks throughout the day when working with computers.
Vanessa Thompsett Simon, thank you so much for offering me my first paid writing opportunity. You are one of the people who helped me to believe I'm capable of writing professionally. I'll always be thankful for the chance encounter and your enthusiastic response to my shrieking "I love your website!" Wishing you all the very best for the future.
Padraig Cotter Hi Simon, just wanted to wish you the best of luck on your next adventure. You've made Den of Geek one of the most unique and welcoming pop culture sites on the web. Some of my own personal favourite articles were greenlit by you – it takes a special kind of editor to greenlight a piece examining the franchise offshoots of Andrei Tarkovsky's Stalker. I raise my coffee to you sir. 
Jamie Andrew There aren't many editors who would reach out to you during a crisis of confidence to offer guidance, perspective and a smile. Simon did that for me, and I'll never forget it. He's everything Den of Geek is: honest, ethical, balanced, engaging, thoughtful, thoroughly decent, funny and, above-all, exquisitely human in outlook. Best of luck in the future, matey. Laugh hard. Run fast. Be kind. Live long and prosper. And thanks for all the fish.
Tim George I've never had the pleasure of meeting Simon in person, but I am very thankful for the opportunity he gave me to write for the site. It was a real boost to my confidence.
Sarah Myers Den of Geek without Simon would be like Simon without mentioning Kevin Costner or Jason Statham; I just can't imagine it. But I know he will do well in his next venture(s), and I am behind him all the way.
I am especially grateful to him for the friendship, support, encouragement, and opportunities he has given me with my writing. It has given me a real boost and I can't say 'thank you' enough.
To reiterate what he tells me quite often: You're ace.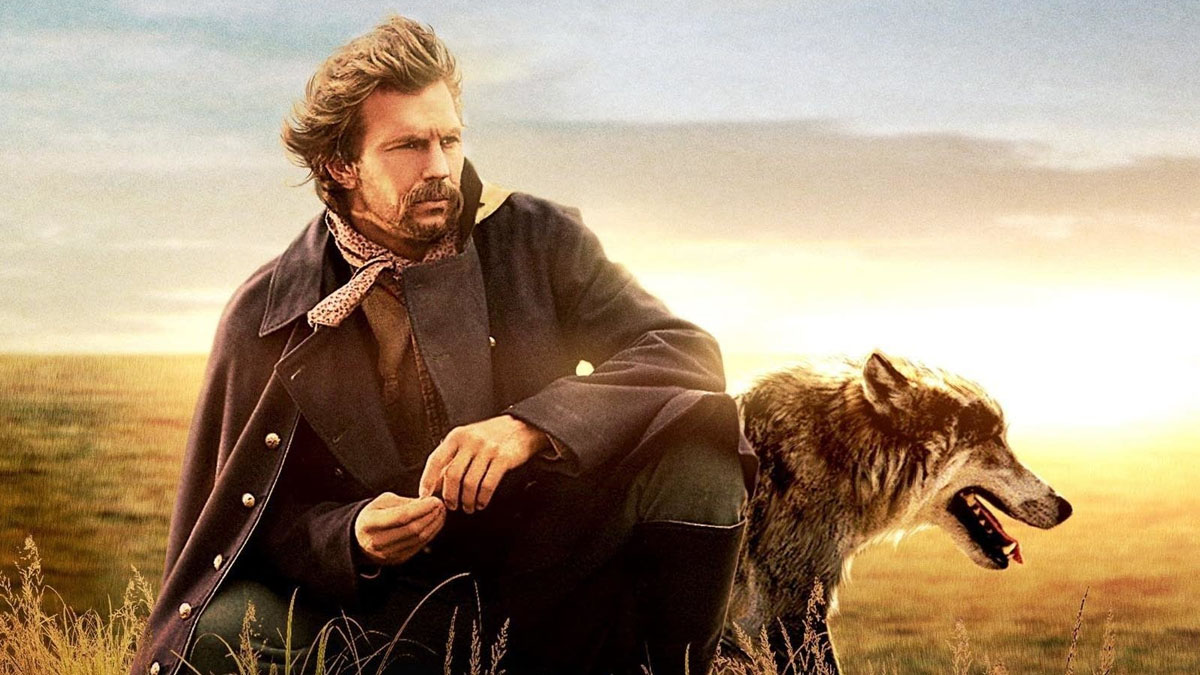 Here's Kevin, thinking about the lovely chicken he has roasting in the oven back home.
Pete Dillon-Trenchard Thanks for making the site one I can be proud to say I've written for, and for the many words of encouragement over the years. Also for the curries and oh so much wine… Many regrets. Best of luck, chief – I suspect this is only the start for you!
James Hunt I can't put into words just how much support Simon has given me both personally and professionally ever since he brought me into the Den of Geek family almost 11 years ago. Without him, my life would have been poorer in every sense of the word. The people I've met through him, the places I've been because of him, the things I've learned and done… I owe him all that. You won't meet a better man (unless you meet someone exactly like him who also promptly replies to pitches). For all he's done for the site and its writers over the years, I can only say a heartfelt thank you. I have always been, and always shall be, his friend.
Rachel Meaden In the four years since my wafflings were first used for Den of Geek Simon Brew has been a joy to know. His desire for Den of Geek to be a positive place to talk TV, Film and Games is what's made it such a lovely corner of the internet and that's something I hope he's immensely proud of. Admittedly, I take him less seriously since the time I sat next to him through a screening of Top Secret during which he sang every word to 'Skeet Surfing' but he subsequently witnessed my over enthusiastic rendition of 'It Feels Like Christmas" during The Muppets Christmas Carol singalong so I reckon we're even in that regard. 
Simon Brew is one of life's Good People. He's such a supportive, hardworking, lovely man.  I'm sad that you're leaving Den of Geek, Simon, but I'm so excited for what you do next. You deserve every good thing that comes your way.
Craig Elvy I'm hugely thankful to Simon, not only for giving a budding young writer his first opportunity, but for building a place on the web that does the 'geek' title proud. This Den won't be quite the same without him but will no doubt continue living up to the standards he set. Thank you Simon, and all the best for the future.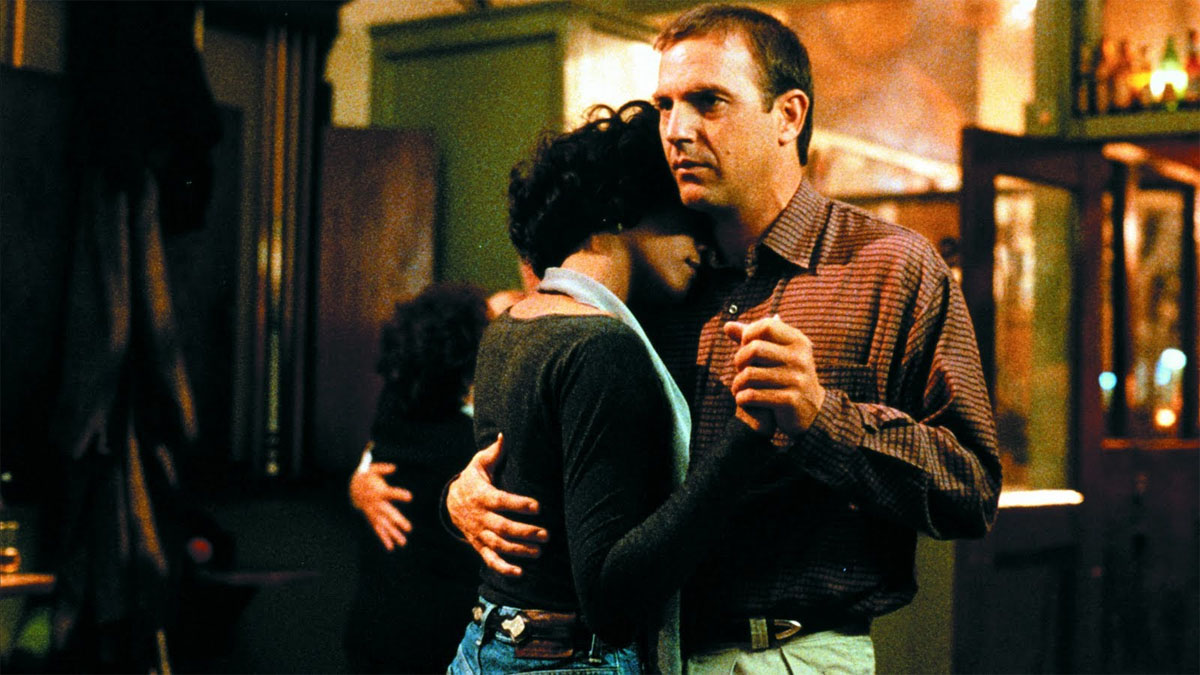 Kevin Costner stars in Dances With Houston.
Rebecca Clough Thank you Simon for being the first editor to give my work a chance, for all your encouragement and Christmas crackers. It's lovely to see you giving writers and filmmakers opportunities to get their work seen – I'm very excited to see what you do next!
James Peaty "It's the end, but the moment has been prepared for…" (I'm sure you'll get the reference, Simon). But joking apart, the wider world of film and tv reporting (and all things geek!) would be a hell of a lot poorer without your contribution through the site down the years and we all owe you a huge debt of gratitude for taking a chance on us and publishing our work. Can't wait to see what you do next, mate. Best of luck for the future!
Emma Matthews I first became acquainted with Mr. Brew after the Den gave me my first-ever freelance writing job in 2009. From that day to this, Simon has approached every idea, article, interview and anything else I threw at him with the kind of excitement and unbridled generosity that you won't find anywhere else in entertainment journalism. However odd – and sad – it is to think of the Den without his presence, I know that he's leaving the team, the site and Dennis Publishing, a legacy that will last for years to come. To paraphrase the man himself, Mr. Brew, you're ace. I would wish you luck with whatever you do next, but being a fan of Film Stories, I know full well that you don't need it. So, instead, I'll wish you the happiest of journeys. Emxx
Aliya Whiteley Simon – when I first told you that I wanted to write about foreign-language science-fiction and black and white Hollywood film stars, you reflected my enthusiasms back at me and inspired me to keep writing about the things I love. You've made Den of Geek a place for all fans of film, TV and books, no matter the genre or universe, and you support so many people in their own passions. I think you're the best. Thank you.
Patrick Sproull It was Simon Brew who gave me my first paid work when I was 15. In the 5 years since then he's quietly taught me, by example, the integrity, the warmth and the humanity that should define online journalism. My age never mattered to him, only the quality of my writing, and Simon paid me a courtesy few other editors did. He will be sorely missed and I wish him every possible success in life.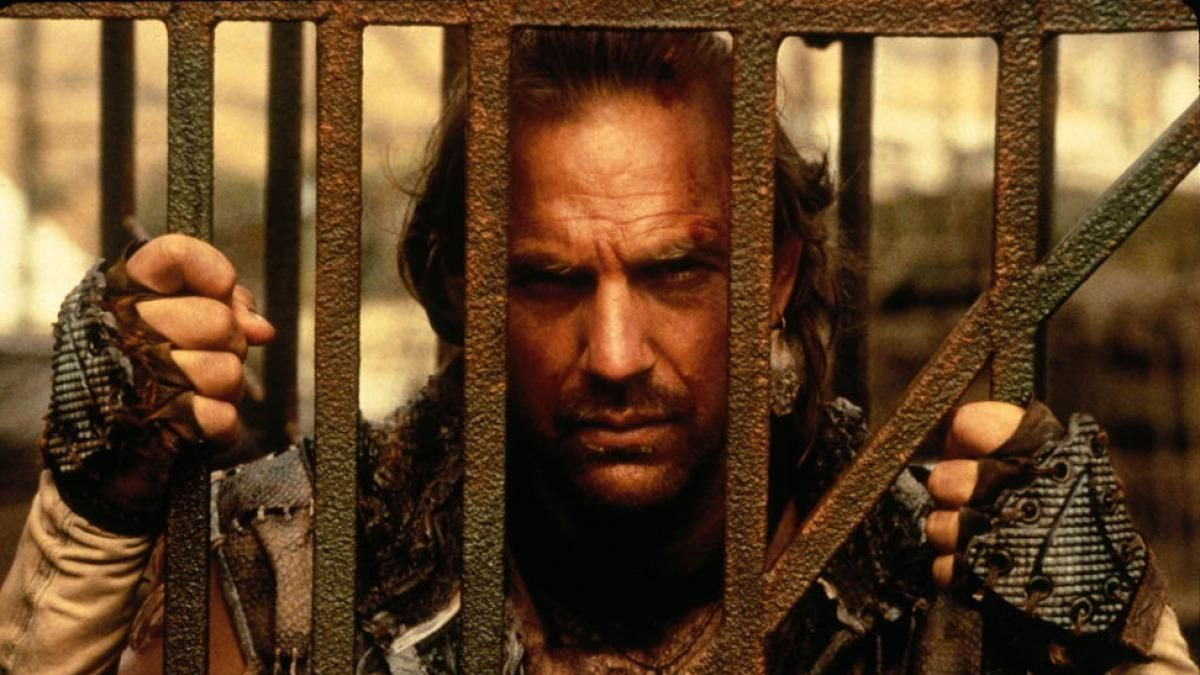 A master baker, Costner often makes his own cakes and fancies to share on set. These bars are actually made from gingerbread.
Kyle McManus One of the first things that struck me about Den of Geek was how witty, positive and welcoming it is – and I can happily say the same of Simon. Over the years, Simon has always been kind, funny and generous, giving writers like myself valuable encouragement and support. He's helped to create something very special with Den of Geek, building a site with more heart and scope than many of the others out there. Good luck for the future, Simon! 
Jane Roberts-Morpeth Simon Brew. A man powered by strong coffee and biscuits. And a bloody great big heart. A funny voice, a thoughtful voice, an excellent voice and a happy passion for all things geeky. Wishing you so much joy in all you choose to do going forward. Love and hobnobs, Jane. 
Rosie Fletcher Thanks for being a mentor and a support, a tea fascist and a Costner perv, a friend, a shameless troll and a really good guy. Cheers for all the learnings. Yours, Rosie Flecther.
Zara Waqar I've never met anyone else like Simon… I mean that in a good way. He was the first person to congratulate me on landing my first ever paid job in the industry and the first to make jokes about every single title I worked on. Without Simon I wouldn't have had the honour of holding a clipboard at the last five (maybe more?) Den of Geek quizzes and I also wouldn't have laughed about how much he tweets about Captain Underpants. I have no doubt that Simon will continue to do brilliant things after his life at DoG and I for one can't wait to see it.
James Stansfield Simon Brew – a name which I assumed was a pseudonym for several months owing to his legendary coffee consumption – took this writer who'd only ever written things on Facebook and gave him an opportunity when few others wouldn't have.  I can't thank him enough for that as it set me on a confidence boosting course which in turn has allowed me to achieve so much.  You don't come across too many people like that these days.  You're one of good guys, Simon.
Christ!
Nick Horton Just want to say that Simon giving me a chance to write, to do something creative (and get paid for it) gave me something I can never quite repay. It gave me the confidence to pursue a career in TV development, which gave me the confidence to believe I could succeed in LA. He's been generous, supportive, and honest. Can't say that about too many people. He's been a quietly massive part of my life and I'm very very proud to know him. Also, even though he has wisely ignored my parenting advice, I still believe his kids would have been fine abandoned at the train station. 
Rob Keeling Good luck in everything you do next Simon. I'm sure whatever you put your mind to will be a rip roaring success. Thanks for giving me the opportunity to write for this wonderful site, for being patient and supportive along the way and for always being on hand to offer words of wisdom when required.
Mike Cecchini Simon Brew's patience and friendly advice were a tremendous help to me during my early days as Editor-in-Chief of Den of Geek US. As the US and UK versions of the site have always operated independently of each other, we have our occasional "creative differences," but that was always eased by a shared belief that an entertainment website can (and should) thrive on a foundation that rejects the usual diet of unsubstantiated rumours, thinly-disguised clickbait, and manufactured controversy.
More importantly, Simon has always been a champion of the idea that just as art itself has a heart, a soul, and a conscience, so must the writing about and criticism of that art. Simon is moving on to bigger, more exciting adventures, but the heart, soul, and conscience Simon imbued this site with, will remain.
Chloe Catchpole Simon's departure from Den Of Geek is the end of an era. I cannot thank him enough for taking a chance on me and believing in my work, I'm sure many writers on this site will feel the same way. Simon is genuinely the nicest person in publishing and I feel incredibly honoured to know such a brilliant human being. He is kind, supportive and incredibly knowledgeable (especially on all things Costner) all of which is bundled up in a sharply wry sense of humour and these are just some of the many qualities that makes him one of the best editors working today. Even though losing Simon from Den Of Geek is an incredibly sad day, I know he will take his passion for all things film related and continue to make the publishing world and constantly brighter place. Thank you Simon for continuously encouraging new and old writers alike and I look forward to wholeheartedly supporting all your future endeavours.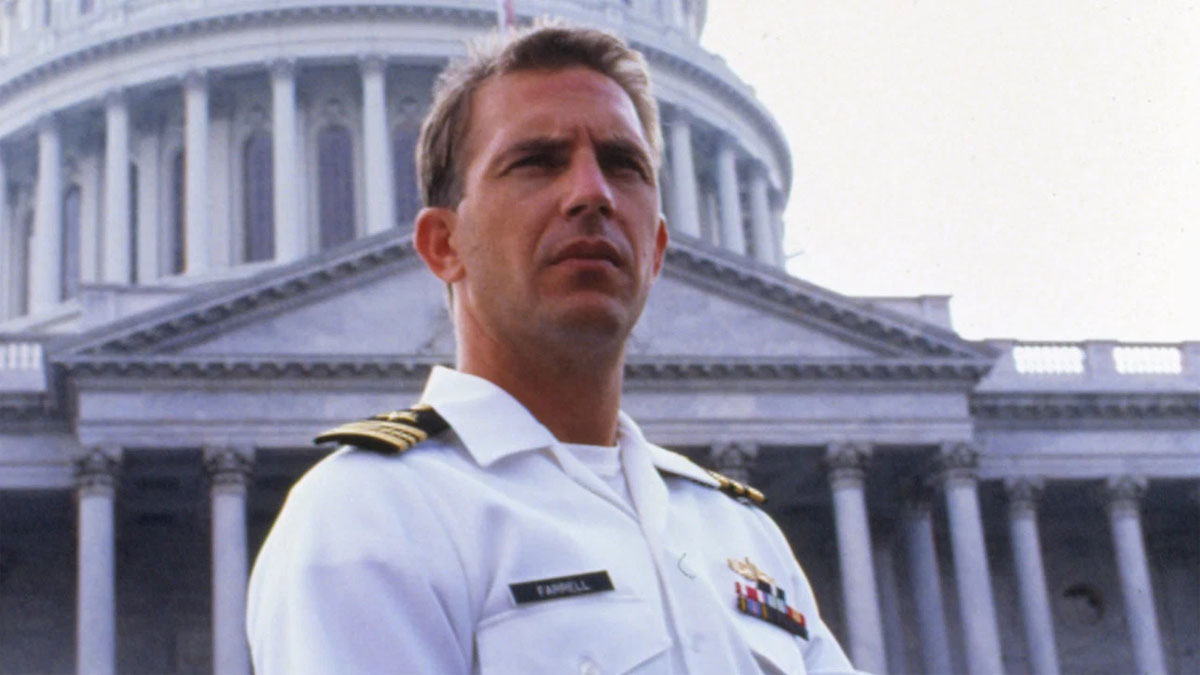 Costner recommends adding half a cup of baking soda to the wash for extra white shirts. You'll be thrilled at the results.
Paul Childs I'm proud to be one of the many folks Simon gave their first writing paycheque to (something he is passionate about). We met at university in the 90s when he was running the Cult TV Society. Although we normally moved in different social circles he always stopped to say hello and chat, usually about our shared love of Your Sinclair magazine! All the best Simon – I look forward to your future ventures as you have such a good nose for an entertaining and interesting story. Any time you're in Manchester with a few hours to kill, I've got the entire YS back catalogue on my iPad if you fancy a coffee and a chat…
Matt Edwards I've written for Simon Brew for more than ten years. When I started writing Simon seemed like the perfect person to offer guidance; a grown up who knew what was going on. I've since come to learn that Simon is not a grown up and isn't particularly interested in what's going on. That's probably why his advice is so useful. These traits of his have shaped Den of Geek.
I've written articles for Simon that no one else would have published and I've been given opportunities I wouldn't have dared ask for. He has offered me faith and friendship. He even managed to maintain control of the Den of Geek quiz that time Duncan Bowles tried to get hold of the mic to give a speech about Conan (2011).
Thanks for everything, Simon.
Louisa Mellor The budget wouldn't stretch to sky writing and getting Kevin Costner to jump naked out of a cake, even though you clearly deserve both. I know you'll be squirming reading this, but I hope some of the beautiful noise everybody's making soaks in and you keep it with you on your next thing, and the next, and the next after that. Thank you for the cheesecake, the opportunities and the years of support and encouragement. Your deeds are your monuments, Simon Brew.
And here's to the future. As a wise man once said: what could go wrong?!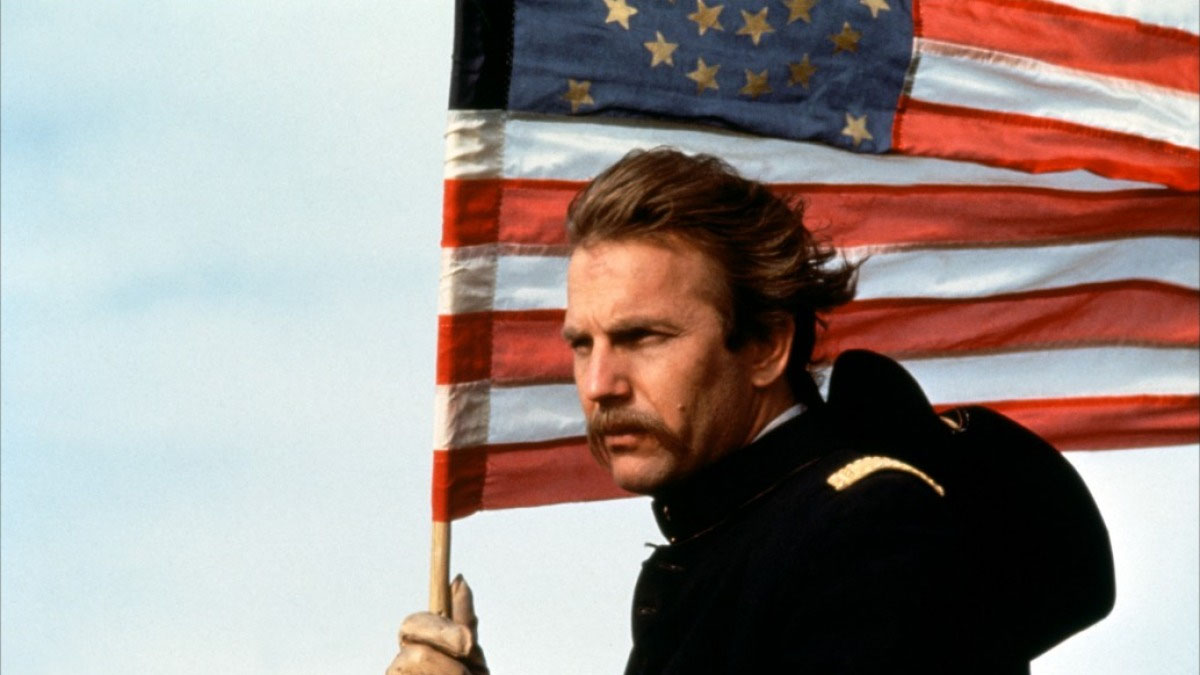 Kevin Costner was the first American to stick a hat to his own back – a custom that survives to this day.
Carley Tauchert-Hutchins Plenty has been said about Simon Brew since he started Den of Geek and if you really dig down I'd be hugely surprised if any of that was nothing than praise and positivity because that is exactly what makes Simon well Simon. As with plenty of other people it was Simon who took a punt in an unknown writer and gave me the privilege of writing for a site I was a huge fan of and make a huge amount of like minded new friends. It is very rare in life to meet somebody who, at the top of the tree, actively seeks out to help those starting out and that is Simon's greatest gift (that and his Costner obsession). So I raise a virtual glass today to Mr. Brew, the greatest editor I've had the privilege to work for.
Mark Harrison I was an avid reader of Den of Geek before I ever wrote for the site, and like many of us who have passed through DoG Towers, I owe my first paid writing work to Simon. Personally speaking, I'm a better writer and film fan because of him. From the brilliance of Geeks vs Loneliness to that one time he shouted about 80 bingo numbers at a quiz night, (persevering for far longer than any other quizmaster could manage without their mind breaking in two like a Twix) his hard work for this site is a constant inspiration. Cheers, Simon, you'll be missed.
Dan Cooper Pinocchio got Jiminy Cricket. Homer got a coyote voiced by Johnny Cash. Wayne from Wayne's World got Jim Morrison. We got Simon Brew. As spirit guides go, that's still a hell of a deal. He pioneered a mystical hinterland where we grew as geeks, building a space rich in ideas, appreciation and tolerance. Den of Geek became the place where trolls came to die, bewitched by the aura of warmth and respect that emanates from each member of our community. 
Thank you Simon. You built it and we came. We shall miss you.
Caroline Preece I'll always remember and be grateful for Simon giving me first job in journalism, but more than that I remember that he continued to support me and other young writers long afterwards. No one in the industry is as dedicated to fostering talent and supporting his team than Simon, and because of that Den of Geek will continue to be a place that develops new voiices even as he moves on to new and exciting things. Cheers!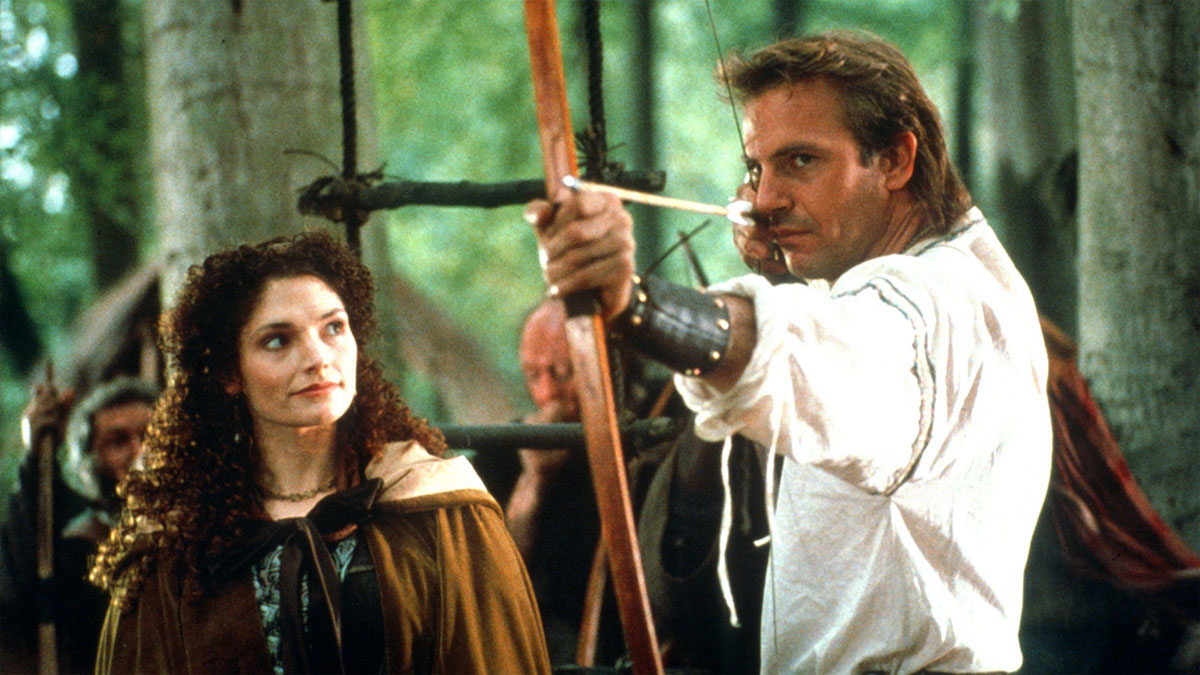 Robin Hood – Prince Of Mullets
Duncan Bowles Everything I do, I do it for Brew.
Indeed, what better way to pay tribute to the man than with a Costner pun. I suspect that years from now, when Simon looks back on his time at Den of Geek, not interviewing the man who gave the name Kevin some much needed credibility, will be his white whale. It's incredibly difficult trying to pay tribute to eleven years of friendship and arguments in just a few words, even more so when they're public facing and not pub-facing, where I'm sure alcohol would convince me I'd delivered a majestic, moving and tear strewn farewell  to the man who I refer to as my own fairy godmother.
Life, as we all know, can be hard. For many of our readers (and writers) the 'Geeks vs Loneliness' column had been a source of comfort and a personal crusade for Mr Brew, but for me it's always seemed that when circumstances were grinding me down, it was then that he'd call me and make everything better, usually by offering the chance to interview one of my cinematic heroes, or write about Statham. The timing was always accidental (unless he does wield the powers of a deity) but it's been an incredibly large part of keeping me afloat during difficult periods.
Even after all these years, the fact that Simon (and Sarah Dobbs) took a chance on me back in the early months of Den of Geek has meant the world to me and I've never taken it for granted. If the website were to turn to dust tomorrow, it's given me more than I could have ever dreamed of achieving, to the point where I rarely talk about it for fear of sounding like a name dropping broken record, but without Simon there would have been no kiss from Linda Hamilton, no beers with Bruce Campbell and no telling Statham I almost got hit by a bus that had my poster quote from his film on it (I might have been enthusiastically chasing it after a few sherries).
I'm sure there will be endless words about Mr Brew's generosity in this article and how he's taken a gamble on so many of us (and is looking to do the same, for so many more, with the newly funded Film Stories magazine) but it really is incredible to take a step back and see what we've all achieved under his guidance. What I'm most grateful for though, is the friendships, not just his, but the whole gang at Geek Towers – from the first time we all met up there were bonds struck and even though writers have come and gone, most of us are still in touch and when the odd gatherings do happen, it's the kind of lively, passionate atmosphere that you'd associate with a movie family, every bit as dysfunctional and loving, which is something quite rare and special.
So, while it might be a farewell from the pages of Den of Geek, I feel very lucky that I'll still be able to harass him, wherever his new venture may take him, and make sure he never forgets that Statham loves me more.
Between movies, Kevin often goes clay pigeon shooting while dressed up as Tom Selleck.
Kirsten Howard It's hard to write about what Simon has meant to me without making it about me and my own experiences, and to be fair he'd expect nothing less from his favourite(?) paranoid narcissist, but I'll resist, and refrain from any tall tales, too – as he keeps telling us "I'm not dead!" 
He struggles with compliments, and doesn't want a fuss, so I'll just say that essential to the core of his wonderfulness as a person is his ability to find the treasure in stuff that others might dismiss… whether it's an overlooked person, a film, a smaller cause, or a bad situation, and that's just one of many reasons why he'll always be essential to the world.
Thank you, Simon, for everything.
Ron Hogan I've never worked for someone as unfailingly positive and supportive as Simon. I've never had someone encourage me to continue to grow like Simon has. He's got more considerably faith in my abilities as a writer and as a person than I do, and he has always encouraged me to do more, try more, and has always been quick to remind me that what I contribute is worth something. When I met him (and the bulk of the Den of Geek crew) in the real world, I immediately felt like I was among old friends and any social worries I might have had were whisked away. As the group sat around a table chatting over naan and curry, what Simon said to me as the evening wound down brought tears to my eyes, and even thinking about all the wonderful things he said, and how clearly he meant them, still makes me well up when I think about it.  Were I as good at this as he thinks I am, I'd be able to say those wonderful words back to him.
And special guest, Mark Kermode! Simon is one of the good guys – someone who always strives to accentuate the positives even while acknowledging the negatives in any given film, programme or situation. At Den of Geek I've watched him nurture and encourage emerging talent in a manner which is quite wonderful. I can't wait to see his future projects, all of which will undoubtedly blossom in typically fine fashion!