News
Link Tank: Shang-Chi, Spider-Man, James Bond Headline The Critics Choice Super Awards Nominations
The nominations for the Critics Choice Super Awards are here, Daniel Radcliffe is Weird Al, new Sonic character posters, and more in Link Tank!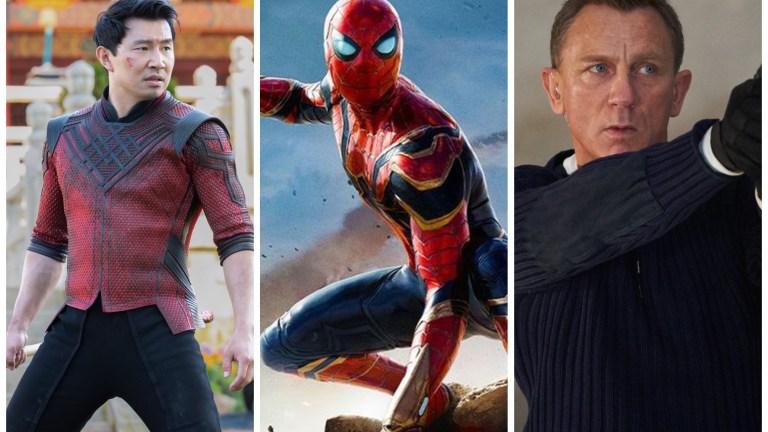 The nominations for the second annual Critics Choice Super Awards are here, honoring many different titles across a multitude of genres.
"The Critics Choice Association (CCA) announced today the nominees for the 2nd Annual Critics Choice Super Awards, honoring the most popular, fan-obsessed genres across both television and movies, including Superhero, Science Fiction/Fantasy, Horror, and Action. Winners will be revealed on Thursday, March 17."
Is Star Wars slowly turning into Marvel? Recent tropes and crossover between talent would suggest so.
"Samuel L. Jackson, Natalie Portman, Lupita Nyong'o, Jon Favreau, Taika Waititi. These are all huge fan favorite actors and directors, but they share one rare characteristic: Each has worked in both a galaxy far far away and the Marvel Cinematic Universe Star Wars and Marvel are two of the biggest movie franchises in the world, each with its own distinct voice and style. But could we see all that change through a blurring of boundaries? A recent Star Wars rumor suggests just that."
Sure, Sonic and Knuckles are voiced by big-name movie stars, but it's nice to see voice actress Colleen O'Shaughnessey get a shoutout on the latest character poster for Tails from Sonic the Hedgehog 2.
"The posters themselves are way past cool, showing Sonic, Tails, and Knuckles getting ready for whatever lies ahead. Each character gets his own cheeky, two-based catchphrase, and if you look at the movie's Twitter account you'll see even more use of the number—with Tails, at least."
Apparently, the announcement of a 4th Star Trek movie featuring the 2000s crew took its cast members off guard.
"Imagine a former co-worker told the world you were coming back to work with them without your knowledge. That's apparently what happened last week to several members of the cast of the recent theatrical Star Trek films. According to the Hollywood Reporter, actors such as Zachary Quinto, Simon Pegg, Karl Urban, Zoe Saldana, and John Cho were caught by surprise when franchise director and producer J.J. Abrams told Paramount investors a fourth film was in the works, with them as the stars."
Take a closer at Daniel Radcliffe starring as the legendary "Weird Al" in an upcoming biopic.
"With all of the major superheroes already used up (no offense to Plastic Man or whatever), we've lost the exciting moment of getting to see our favorite fictional characters in live-action for the very first time. Oh sure, it's fun to see Robert Pattinson in his Batsuit, but we've seen what Batman looks like before. We've seen what Iron Man looks like. We've seen what Thanos and Star-Lord and Hal Jordan and freakin' Peacemaker look like in live-action. Surely there's no other great hero we have yet to see make their live-action debut, right? Right?!"
Sorry, Call of Duty fans, but it looks like there's no full new game coming out for you in 2023.
"The Call of Duty series, a sales juggernaut since its debut in 2003, will for the first time in decades be skipping a year. There will be no game in its 20th anniversary year, say reports that Activision has delayed next year's mainline game."