News
Peter Frampton's First Memoir Do You Feel Like I Do? To Hit Bookshelves Oct. 20
Hachette Books will publish legendary guitarist Peter Frampton's Do You Feel Like I Do, A Memoir, on October 20.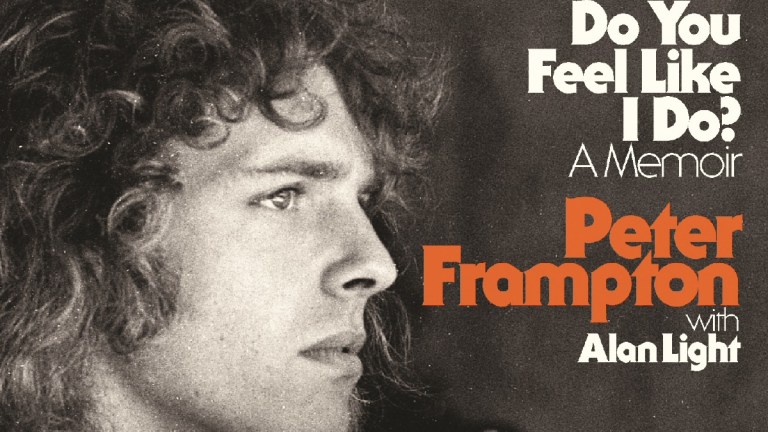 Come on, let's do it again. Peter Frampton's Do You Feel Like I Do? A Memoir brings it all back when you can't remember who's wine, what wine, and where the hell you may have dined while living the life of a working rock star.
Written by Frampton with Alan Light, Peter comes alive on the pages of Do You Feel Like I Do? A Memoir. He's been in you, and now he's letting you in. Hachette Books will release the book on Oct. 20. The stories are all first-hand accounts from the innovative guitarist himself. And he's not using that talking box either. He got that effect, by the way, while he was playing sessions with country music's premiere pedal steel guitarist, Pete Drake, for George Harrison's 1970 album All Things Must Pass. He liked the sound of Drake's innovation so much their mutual friend Bob Heil got Frampton one for Christmas in 1974.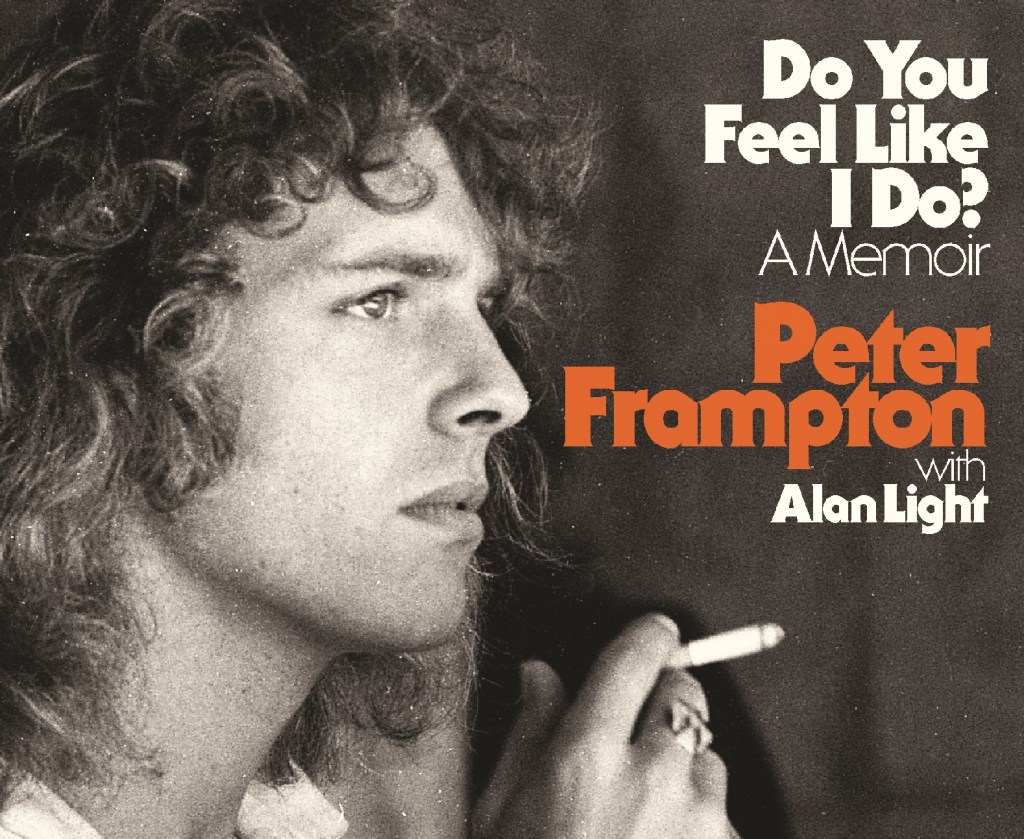 That sonic merge of guitar and voice peppered the double live album Frampton Comes Alive!, which became a cultural icon. Almost no home was without a copy in the mid-seventies. It sold eight million the first year it came out and it's up to 17 million copies sold at this point. The album got a special induction into the Grammy Hall of Fame in January 2020.
Frampton has lived a resilient life and a consistently creative career. Do You Feel Like I Do? is a revelatory memoir. "Frampton was on a path to stardom from an early age, first as the lead singer and guitarist of the Herd and then as co-founder — along with Steve Marriott — of one of the first supergroups, Humble Pie," reads the official synopsis. "Frampton was part of a tight-knit collective of British '60s musicians with close ties to the Rolling Stones, the Beatles, and the Who. This led to Frampton playing on Harrison's solo debut, All Things Must Pass, as well as to Ringo Starr and Billy Preston appearing on Frampton's own solo debut."
By the time Frampton was 22, he was constantly on tour and always looking for new sounds. In the book, he recalls his "enduring friendship with David Bowie. Growing up as schoolmates, crossing paths throughout their careers, and playing together on the Glass Spider Tour, the two developed an unshakable bond," according to the Hatchett book synopsis, where you can also pick up a copy, some come with guitar picks.
Running alongside the story of the guitarist is the story of Frampton's favorite guitar, a Gibson custom. The Phenix was a modified 1954 Les Paul. You can see its three pick-up configurations in their full sonic glory on the cover of Frampton Comes Alive!. Frampton thought he'd seen the last of it after his 1980 tour of South America. It was on a cargo plane which crashed near Caracas, Venezuela, and killed everyone on board. In 2011, the guitar showed up at a repair shop. It had been "saved from the wreckage," according to the book synopsis. "Frampton tells of that unlikely reunion here in full for the first time, and why the miraculous reappearance is emblematic of his life and career as a quintessential artist."
The memoir also includes his recollections of collaborating with Stevie Wonder, B. B. King, and members of Pearl Jam. The press release also mentions his work with Harry Nilsson. I'm hoping he gets in the Hammer Horror movie Harry and Starr starred in, and Frampton appeared on camera in at length, Son of Dracula, the world's first rock and roll Dracula movie." The movie was never released, officially. Find the bootleg.
The book also reveals "both the blessing and curse of Frampton Comes Alive!, opening up about becoming the cover boy he never wanted to be, his overcoming substance abuse, and how he has continued to play and pour his heart into his music despite an inflammatory muscle disease and his retirement from the road," according to the synopsis.
Do You Feel Like I Do, A Memoir will be available on October 20 through Hachette Books.