News
Link Tank: You Should Give Speed Racer Another Chance
The live-action Speed Racer deserves your attention, we now know who's playing Morpheus in The Matrix 4, Sony announced a plethora of exciting games, and more in Link Tank!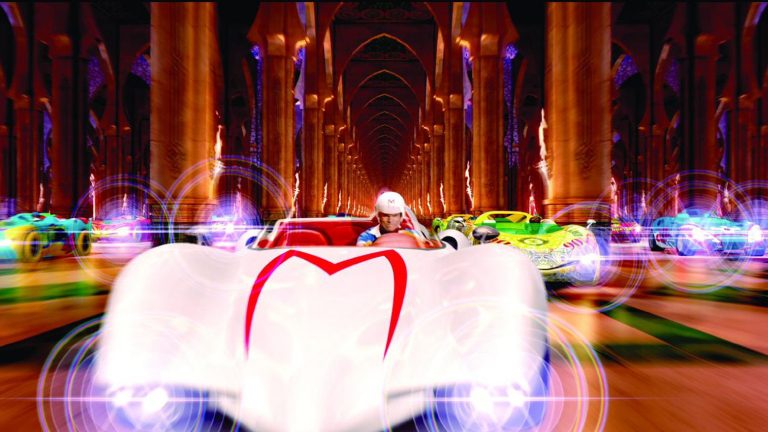 In lieu of the Matrix Resurrections trailer, you should revisit the Wachowskis's absolutely bonkers (but fun) Speed Racer movie.
"Flesh-and-blood actors have many physical limitations, which means that adapting cartoons for the big screen in a live-action format runs the risk of diminishing their zaniness and elasticity. John Goodman's career offers two different examples of how a cartoon adaptation can succeed or fail."
Drew Barrymore's Ever After is the perfect modern adaptation of Cinderella.
"Between a splashy new Andrew Lloyd Webber musical on the West End and a flashy new movie musical starring Camila Cabello, Cinderella is having a bit of a moment. But then again, when is she not? The age-old folk tale has been told, retold, and remixed so many times that there's a Cinderella for every era."
We kind of wish the Marvel's Squirrel Girl series actually got to see the light of day.
"In 20 years, Marvel has gone from flailing comics publisher to ubiquitous pop culture presence. Thanks to the success of the Marvel Cinematic Universe, the studio has expanded into every possible medium, from film and television to video games to books to (of course) comics. And while Marvel has seen enormous critical and financial success, not all of its ideas make it from development to the screen."
Candyman star Yahya Abdul-Mateen II reveals he's officially playing Morpheus in the 4th Matrix movie.
"Yahya Abdul-Mateen II confirmed on Instagram that he is indeed playing some form of Morpheus in The Matrix Resurrections simply captioning this image with 'MORPHEUS.'"
If you haven't already, it's time to seriously consider buying a PlayStation with all the exciting new titles Sony just announced.
"Sony held a PS5 showcase today. It announced new games there. It showed some more footage of the ones it had already revealed. There were big name drops, the occasional dud, and a lot of CGI. In other words: a completely standard video game marketing event. Against the backdrop of the past year under a pandemic, however, it was like watching a press event from the before times."
The new Dungeons and Dragons adaptation is set to be "thrilling as hell" according to one of its stars.
"For nerds across the world (myself included), the 2000 film adaptation of the long-standing, mega-influential role-playing tabletop game Dungeons & Dragons was a bit of a crit fail. Yes, obviously, it's fun to watch Jeremy Irons chew his way through the scenery like a barbarian enjoying steak at a local tavern. But beyond these brief, superficial pleasures, that film misses its mark and then some, settling into rote, rushed, and poorly rendered spectacle."