News
Link Tank: Kevin Feige Teases Yelena From Black Widow's Infinity War Fate
We'll find out the blip fate of Yelena from Black Widow soon enough, Snake Eyes plays Warzone, Jackass is back, and more in Link Tank!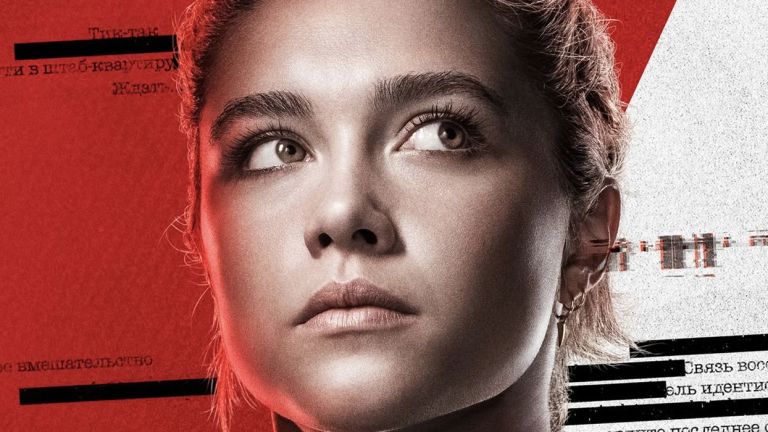 Did Yelena get dusted by the snap? Kevin Feige says we're going to find out.
"Black Widow takes place between Captain America: Civil War and Avengers: Infinity War for Natasha Romanoff, which means we don't know what characters from the movie survived the Snap and who went away for five years only to come back and have to figure out the lives they left behind. One of those characters is Yelena Belova, whose future in the Marvel Cinematic Universe is slowly coming together."
Snake Eyes star Henry Golding credits Call of Duty: Warzone for keeping him sane during the lockdown.
"At the outset of quarantine in March 2020, the rom-com star found himself in a war zone: Call of Duty: Warzone, the popular battle royale spin-off of the military shooter franchise. 'Gaming kept me sane, especially when Warzone dropped,' Golding, 34, tells Inverse. 'I think it saved a lot of human beings from being super bored.'"
Captain American and Red Guardian are about to meet! Oh wait, it's a completely different movie for Netflix...
"In Black Widow, the Red Guardian talks about wanting to showdown with Captain America. Well, he's going to get his chance… sorta. Both David Harbour (Red Guardian in Black Widow) and Anthony Mackie (Captain America in The Falcon and the Winter Soldier) are set to co-star in a new Netflix movie that has nothing to do with the Marvel Cinematic Universe, called We Have a Ghost."
Netflix is attempting to make a dive into the video game business and apparently, they won't be making any money from it.
"As part of the company's latest earnings report, Netflix CEO Reed Hastings and Chief Product Officer Greg Peters jumped on an investor phone call to talk about loads of things related to the future of the company. While discussing one of those things—their impending detour into video games—things got pretty interesting."
Do you need something to hold you over until The Legend of Zelda: Breath of the Wild sequel comes out? PowerA has the perfect controller for you.
"Did the Breath of the Wild sequel footage at e3 leave you hyped? You and everyone else. If you want something new and Breath of the Wild themed, you don't have to wait until 2022. PowerA has this Blood Moon Zelda controller now available for pre-order. These PowerA controllers are some of the best third-party controllers available for the Switch and they come in an assortment of colors and patterns."
The Jackass gang is back together again for one last absolutely insane ride.
"Do you ever find yourself getting emotional over guys being dudes? Well, watch the first trailer for Jackass Forever, the long-awaited return of Johnny Knoxville, Steve-O, Chris Pontius, Wee Man, Preston Lacy, Ehren McGhehey, and the rest of your faves from the iconic MTV television show and the first three Jackass movies, and you might get just a little choked up."