News
Link Tank: Wonder Woman Director Patty Jenkins Thinks Streaming Movies Look Fake
Patty Jenkins isn't happy about streaming movies, Rick and Morty are coming to live-action, big PS5 reveals are coming next week and more in Link Tank!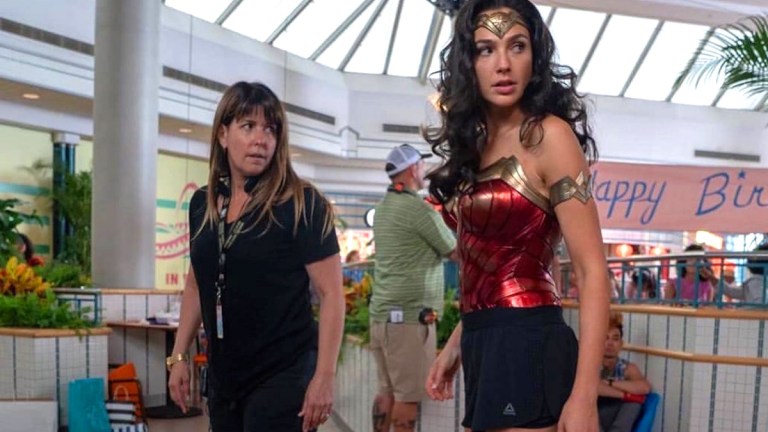 Wonder Woman director Patty Jenkins has some choice words to describe movies that go straight to streaming.
"Patty Jenkins is still very unhappy about how the release of Wonder Woman 1984 played out. Her second Wonder Woman movie came out in theaters and HBO Max simultaneously as part of Warner Bros.' pandemic release deal with the streaming platform, and it failed to get as much attention as the first flick. We previously reported that the director had referred to the hybrid rollout as 'heartbreaking' and 'the best choice of a bunch of very bad choices' at CinemaCon."
The art design of Marvel's What If…? is bringing some of the craziest comic book designs to life through animation.
"It's easy to the origin of the MCU was bringing comic book characters to life. More than a decade in, the Avengers feel like they've always been flesh and blood. At least until the release of What If…?, which brought Earth's mightiest heroes back to the drawing board — literally."
Grimace, the famous Mcdonald's mascot is apparently a sentient taste bud.
"Brian Bates, the manager of a McDonald's franchise in Windsor, Canada, was recently named Outstanding Manager of the Year. In an interview, Bates dropped his tips for good management and working through a pandemic. But it was one off-the-cuff tidbit that captured the world's attention. Bates was asked what exactly Grimace is. Of course, we all know Grimace as the sentient purple blob mascot of the fast-food franchise, who appears alongside clown Ronald McDonald, Mayor McCheese, and the Hamburglar."
A live-action Rick and Morty is coming, as if things couldn't get any weirder for the show.
"To think of Rick and Morty as simply a bawdy, nihilistic riff on '80s time travel classic Back to the Future is to minimize the thought and effort the series creators have put into the series. What they've made is a surprisingly thoughtful reflection on free will, depression, and finding one's place in the multiverse. To be fair, though, Rick and Morty is definitely also a big riff on Back to the Future, and the show doesn't try to deny it"
Sony has some PlayStation 5 reveals coming soon, and you won't have to wait very long.
"We'll finally get a better picture of what lies ahead for the PS5 during a September 9 showcase, Sony announced on the PlayStation Blog today. The PS5 showcase will run around 40 minutes and include updates from various PlayStation Studios about games 'releasing this holiday and beyond."
From Succession to The Wire, here are the top 50 HBO shows ever created as ranked by Rotten Tomatoes.
"If you came to this list thinking it would tell you—like everyone else in your life no doubt already has—to watch The Sopranos, The Wire, and Veep, you were right. Those three series all made Rotten Tomatoes' top 50 HBO shows, as did plenty of other classics you've been meaning to binge for quite a while."