News
Link Tank: Win a Legend of Zelda Game and Watch Console
Enter for a chance to win an awesome Zelda prize, all the crazy announcements from Disney+ day, Kirsten Dunst says she's not in Spider-Man: No Way Home, and more in Link Tank!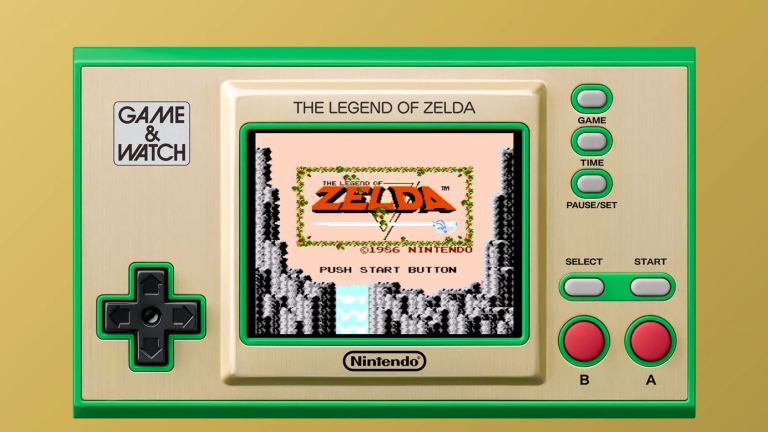 You can win a Legend of Zelda Game & Watch console!
Win a The Legend of Zelda Game & Watch Console
Not one, not two, not three, but 12 incredible new shows were announced for Marvel making their way to Disney+! Oh, and there's a plethora of other stuff coming as well.
"From Star Wars to Marvel to National Geographic, Disney+ is chock-full of original shows and movies, and that list is only getting longer. On November 12, 2021 (aka, Disney+ Day), the company announced a clown car's worth of projects. Here's your rundown of every single new series, movie, documentary, and animated short revealed by Disney."
Kirsten Dunst is adamant that she's not in Spider-Man: No Way Home.
"Kirsten Dunst was the first Mary Jane Watson to take on the big screen, and while I have a love for the Sam Raimi Spider-Man movies that brought my boy, Peter Parker, to audiences everywhere, I've come to appreciate Dunst's Watson for what it was, even if she isn't my favorite version of the character. Still, seeing Dunst come back to the role in some capacity would be fun, especially given the rumors that continue to swirl about Spider-Man: No Way Home."
Willow is back, and he's bringing a fun young cast with him in this extremely charming introductory video.
"The much-anticipated Willow TV show is still filming, but star Warwick Davis apparently spent his lunch break filming a funny video where he introduces the new supporting cast for the sequel series to his beloved 1988 fantasy film. It's really cute and reveals something kind of shocking. Why shocking? Because it turns out we Americans have been pronouncing the actor's name wrong forever."
We finally have more details on the next installment in the Predator franchise, officially known as Prey.
"In part of Disney+ Day, details about the Predator prequel are finally here. Disney has shared the official title, the lead actor, and the release timeline for the prequel film. Previously filmed under the name Skulls, the movie has officially been renamed Prey, which is undoubtedly better. The story is set in the world of the Comanche Nation 300 years ago and follows Naru, a skilled female warrior who fiercely protects her tribe against a highly evolved alien predator."
Call of Duty: Vanguard's campaign mode is actually insulting to World War II.
"The original Call Of Duty, released 18 years ago, was a game that gave a shit about the Second World War. To play it today (and you should, it remains excellent) is to experience fear, disorganization, confusion, and horror. A bunch of barely-trained teenagers is thrown into a situation beyond their comprehension, trying not to be killed by another bunch of barely-trained teenagers. It, and its first sequel, remain extraordinary depictions of the horror of war, based on the anecdotes of those who survived it."