News
Link Tank: Why You Should Play 13 Sentinels: Aegis Rim
A 13 Sentinels: Aegis Rim review, Earth's new mini-moon, Wikipedia's makeover, and more in today's Link Tank!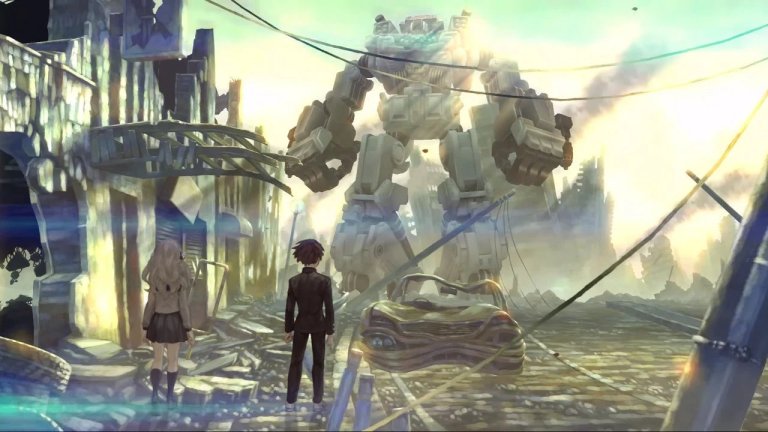 13 Sentinels: Aegis Rim from Vanillaware might just be the best time-travel game in 25 years.
"If you're looking for challenging real-time strategy, 13 Sentinels' straightforward action probably won't rock your socks off. But fans of point-and-click adventures and visual novels will find a lot to chew on here, even if the overall balance between the two main lobes of the game feels a bit lopsided. Vanillaware's latest is a true masterclass in galaxy-brain sci-fi storytelling that will keep you up well past your bedtime."
Earth is reportedly getting a new mini-moon next month. Here's what astronomers know about it so far.
"In February 2020, the Minor Planet Center reported that a mini-moon had been orbiting the Earth for several years undetected. Now, astronomers are preparing for the arrival of a potential new mini-moon in the coming weeks. As EarthSky reports, a mysterious object is expected to enter the planet's orbit in October 2020 and stick around until May 2021."
Jurassic Park cast members Sam Neill, Laura Dern, and Jeff Goldblum has teamed up once again to ask you to vote.
"Posting on Sam Neill's Twitter account, the three stars (who are returning to the franchise together for the first time since 1993 in Jurassic World: Dominion) are currently off filming together. But they also want to make sure that EVERYONE gets a say in the upcoming election."
Karaoke bars, like every small business during the pandemic, is suffering. But the future is filled with as much hope as uncertainty.
"If you had the privilege of going to Baby Grand during Joey's reign, you'll know it was one of the most fun bars in the city… and potentially the most COVID-friendly (meaning, bad). Up to 40 patrons would pack the 240sqft space to belt out old standards from Dean Martin and System of a Down."
Microsoft is hoping to put on market a new, non-subscription-based version of its Office Suite in 2021.
"Subscriptions may be ideal for certain services such as Netflix, with its constant flow of new content, but for a suite of tools like Microsoft Office? Paying every month doesn't suit everyone, especially if all they want is access to the word processor and spreadsheet. Thankfully, a new perpetual license edition of the suite arrives next year."
One of the world's most popular sites, Wikipedia, is getting its first site makeover in a decade.
"Wikipedia, a platform beloved by nerds the world over for its seemingly endless buffet of scholarly rabbit holes, is finally getting a facelift. It'll be the first time the site's altered anything about its image in a decade."