News
Link Tank: Why You Should Be Watching X-Men: Evolution
The case for an X-Men: Evolution rewatch, MCU scenes in chronological order, Tamagotchi facts, and more in today's Link Tank!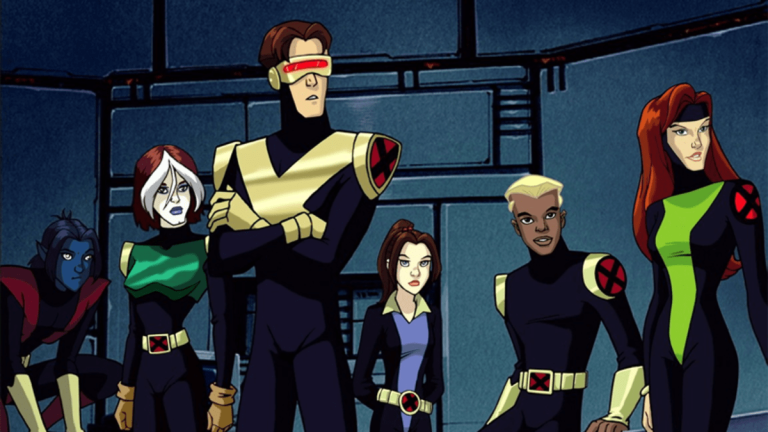 Here's why fans of Marvel cartoons should be binge watching X-Men: Evolution.
"Look, I get it. We all went onto Disney+ the minute we could and collectively shredded in the most radical fashion by loading up X-Men: The Animated Series and listening to a truly killer Whitney Houston riff. We're all Children of the Atom, and Children of the '90s, at heart. But we could've been doing something more, my X-Men. We could have—should have—been watching X-Men: Evolution."
One Marvel fan was so bored during quarantine that they put together a chronological list of MCU scenes.
"We love to watch things out of order in this world—or, I guess, make movies out of order and then have audiences go back and watch them in the correct flow of time. Star Wars came out with episodes 4-6 premiering first, and the Marvel Cinematic Universe is no stranger to releasing movies set in different eras."
These sci-fi movies about police brutality and corruption in law enforcement hit too close to home.
"Scroll through photos and videos of heavily militarized police assaulting peaceful protesters across the U.S., and it's easy to think we're already living in a dystopian hellscape out of RoboCop or some other Paul Verhoeven movie about the dangers of fascism. But science fiction is more than just a reflection of our own reality."
Graduation is still happening. Here are some great gifts you can give that tech-savvy student in your life.
"While it may not be safe for your graduate to walk in person this year, that doesn't mean they don't deserve something special. Whether they're finishing high school or departing college with a degree in hand, they deserve a little something for their hard work."
Do we all remember Tamagotchi from childhood? Here are some fascinating facts to know about this toy.
"They blooped and beeped and ate, played, and pooped, and, for '90s kids, the egg-shaped Tamagotchi toys were magic. They taught the responsibility of tending to a "pet," even though their shrill sounds were annoying to parents and teachers and school administrators. Nearly-real funerals were held for expired Tamagotchi, and they've even been immortalized in a museum (of sorts)."
The Vast of Night on Amazon Prime Video is a sci-fi throwback well worth your time.
"It was a night like any other. The time: a summer evening in the late 1950s. The place: the American Southwest, where a high school basketball team is about to play against its rivals, and where two students, a radio host and a local switchboard operator discover that things traveling along the radio waves may not be all that they seem."