News
Link Tank: Why You Should Watch We Can Be Heroes
We Can Be Heroes review, Mozilla's Internet Health Report, playing Spotify on iPod Classic, and more in today's Link Tank!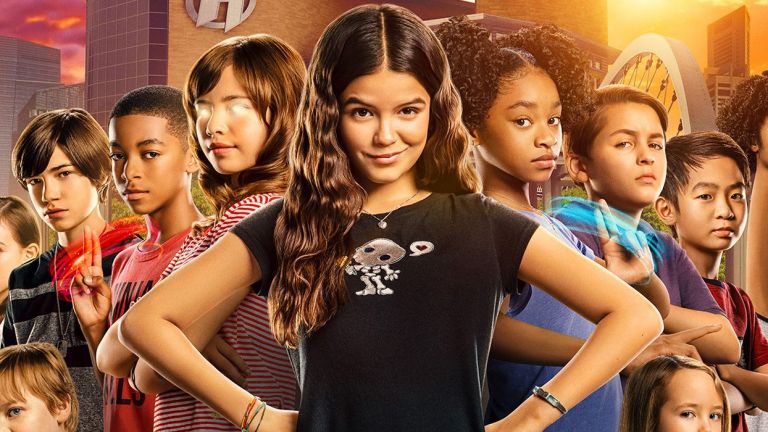 It's hard for any sequel to live up to an iconic movie, but The Adventures of Sharkboy and Lavagirl's follow-up, We Can Be Heroes, does just that.
"No one expected a sequel to 2005's The Adventures of Sharkboy and Lavagirl, but We Can Be Heroes proves it was a good idea. Robert Rodriguez's new film creatively expands the world first established in the original movie and upgrades the action sequences and special effects."
The newest Internet Health Report from Mozilla shows that algorithms still have major bias issues.
"Wondering about the health of the internet, both globally and in the US? Mozilla—the company behind the Firefox browser and more—today released its fourth Internet Health Report, which covers topics that impact the internet and big tech companies, such as accountability, labor, and—as we'll discuss here—racial justice issues."
AMC stocks are still surging thanks to angry Reddit investors. Here's what this could mean for the future of the company and the movie business in general.
"AMC, the largest movie theater chain in the world, is caught up in the wildest stock market story of the year. Maybe you've seen headlines, cable news chyrons, or stray Wolf of Wall Street GIFS on social media referencing the rise of GameStop, specifically how traders on Reddit have boosted the value of the company's stock in a battle with hedge funds betting on the failure of the video-game retailer."
iPods have been all but obsolete since the arrival of the iPhone, but that didn't stop someone from hacking into an iPod Classic to play Spotify.
"There hasn't been much attention paid to the iPod since the iPhone arrived, and that's a crime, because it was a brilliantly simple device with a wonderful user interface. To help make it relevant again, Guy Dupont gave a 17-year-old iPod a much-needed upgrade with the ability to wirelessly stream Spotify so that it plays music once again without ever needing to be connected to iTunes."
It Had to Be You by Georgia Clark is a heartfelt and hilarious romantic comedy novel that should be on your 2021 reading list.
"While Georgia Clark's It Had to Be You doesn't immediately start off super lighthearted (the premise involves a cheating husband's untimely demise bringing together his widowed wife and girlfriend in business), the novel is still full of a heart that warms every page, and makes you root for each character you come across throughout the story."
Check out these stunning high-resolution images of snowflake captured by hobby photographer Nathan Myhrvold.
"In the late 19th century, Wilson A. Bentley captured the first known photographs of snowflakes. Not only did his life's work popularize the idea that no two snowflakes are exactly the same, but it also demonstrated just how stunning each intricate pattern really was."