News
Link Tank: Fun Facts About Ghost Adventures from Zak Bagans
Ghost Adventures facts, Wonder Woman 1984 on HBO Max, a CODA review, and more in today's Link Tank!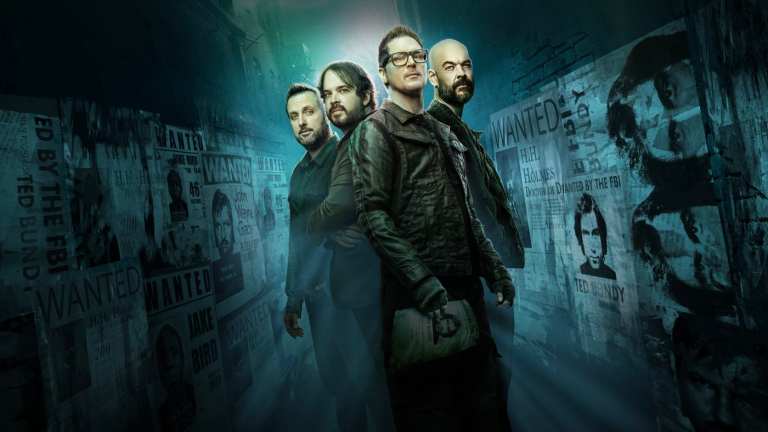 Ghost Adventures recently becoming available to stream on Discovery+. Check out some fun facts about this show from its investigator Zak Bagans.
"For more than a decade, Ghost Adventures has been spooking up the airwaves of the Travel Channel, 'capturing groundbreaking proof of the paranormal' on camera in different haunted destinations across the globe and using the latest scientific gadgets and technology to obtain physical evidence of spirits."
This week's episode of WandaVision is the first time the Marvel Cinematic Universe touched on the horror of The Blip.
"At the end of Marvel's Avengers: Infinity War, half of the world was snapped away, or as it's known in-universe, 'The Blip.' During Endgame, the return of all those people was really focused on bringing all these heroes together for the final battle against Thanos—a heroic coming together. What it was like for everyone else wasn't really seen, until this week's WandaVision."
HBO Max viewers racked up 2.25 billion watching minutes for Wonder Woman 1984 according to newly released Nielsen numbers.
"Recently, we reported on the Nielsen streaming numbers for the end of December, which included a big success story for Disney's release Soul. In that post, we noted that Nielsen didn't include HBO Max on its streaming chart numbers. But now, it's released those numbers anyway— at least, for Wonder Woman 1984."
Apple reported paid $25 million for Sundance movie CODA by writer-director Sian Heder, and it's clear why.
"I don't want to actually describe the moment in the Sundance Film Festival opening night selection CODA that made me start to heave cathartic sobs because that would be a spoiler, but it's a doozy. In that one instance, writer-director Sian Heder uses a cinematic technique to take the audience inside the world of her characters during a climatic school concert."
It hasn't been a week, but the GameStop-Wall Street stock fiasco is already a story heading to the big screen.
"News travels fast in Hollywood. Less than a week after the meme stock craze that gave GameStop and other struggling firms a financial boost, MGM Studios reportedly acquired the rights to a book proposal chronicling the Wall Street hubbub."
Southland Tales' director Richard Kelly is reportedly working on a sequel for streaming for a 2024 premiere.
"15 years ago, Southland Tales was laughed at by critics at the 2006 Cannes Film Festival. All these years later, director Richard Kelly is the one laughing, and for good reason: His bizarre sci-fi epic is more popular than ever, and he's still not finished with it. Kelly tells Inverse he's hard at work on a sequel, though the exact form that Southland Tales 2 might take is as murky as the original movie's opaque plot."
Subscribe to Den of Geek magazine for FREE right here!