News
Link Tank: Why You Should Be Watching Never Have I Ever
Why you should watch Never Have I Ever, Star Wars: The Clone Wars, Harper Lee, and more in today's Link Tank!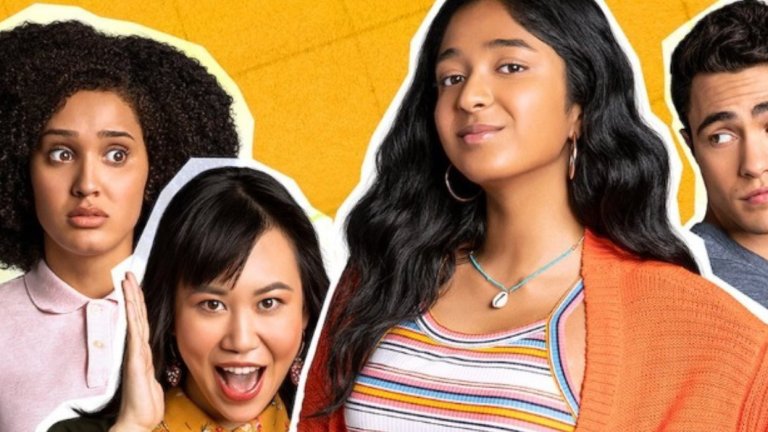 Mindy Kaling's Never Have I Ever is the teen comedy on Netflix you need to be watching.
"Outside of The CW, Netflix is arguably the preeminent supplier of teen television. Whether you're in the mood for something quirky like Sex Education or murder-laden like Elite, it pretty much has you covered. The latest entry into this ever-growing catalog debuts today, and it is an utter gem. Never Have I Ever is a sweet, funny, smart teen series that brings the drama of high school down to Earth."
Ahsoka voice actress Ashley Eckstein talks the final season of Star Wars: The Clone Wars, Carrie Fisher's legacy, and more!
"Ahsoka Tano is the kind of character who has taken over the hearts of Star Wars fans everywhere, whether they're fans of Clone Wars or not. Seeing her story unfold and watching as a female character took the lead as a Jedi was a welcome leap forward back in 2008, and now, as Clone Wars continues on in its final season, Ashley Eckstein (who has brought the character to life since the beginning) talked with me about what Ahsoka has meant to her, as well as how she's used the Star Wars platform to help women everywhere."
The coronavirus quarantine has forced the South by Southwest film festival to go digital. Check out the best films you can watch from SXSW online.
"The annual South by Southwest film and music festival was one of the earliest coronavirus cancelations, but — just like doctors, fitness instructors, and families — it has found a way to persevere in the digital space. From Monday until May 6, an online edition of the SXSW Film Festival will be available for free on Amazon's Prime video service, even for people who don't have Prime memberships."
Harper Lee is best known for her novel To Kill a Mockingbird, but did you know she also contributed to Truman Capote's In Cold Blood amongst other things?
"Up until 2015's Go Set a Watchman, Harper Lee—who was born on April 28, 1926—was often referred to as a literary one-hit wonder. But while the late, Pulitzer Prize-winning author of To Kill a Mockingbird only published two novels, she still accomplished some incredible things."
Watch that incredible Maul-Ahsoka duel in Clone Wars synced up with the Revenge of the Sith duel.
"Clone Wars' endgame has inextricably entangled itself in the events of the Star Wars prequel trilogy's own endgame in a way that makes for some truly incredible drama (and lightsaber fights; it's Star Wars, after all). So it does stand to reason that weaving them side-by-side makes everything that much more exciting."
Experts are saying what everyone already knows: video games during quarantine is a good idea.
"Video games continue to evolve in their storytelling capabilities, art, and emotional complexity. The millions of people who already game know this — and now, under quarantine, the rest of us are catching up."