News
Link Tank: Why Quibi Struggles to Take Off
Quibi's real problem, Hamilton on Disney+, Mark Hamill and the Star Wars franchise, plus more news in today's Link Tank!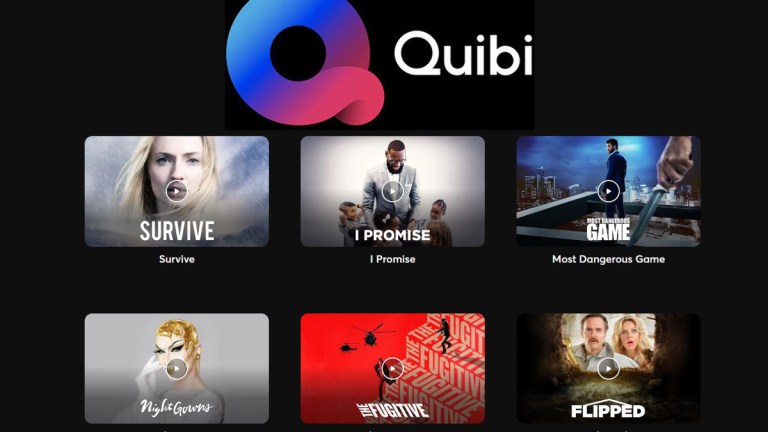 The mobile-only streaming service Quibi has had a rocky start, but its lack of success may not be due to the coronavirus or screencasting.
"When Quibi initially launched last month, the company failed to read the writing on the wall for what lay ahead in a post-covid-19 world, opting to launch the service as a (mostly) mobile-only service in spite of social distancing and stay-at-home orders that were already underway."
A filmed stage performance of Lin-Manuel Miranda's Hamilton is hitting Disney+ a year ahead of schedule.
"Back in February 2020, Disney dropped an exciting bombshell on Broadway lovers, history buffs, and just about everyone else: A stage performance of Hamilton had been filmed live during the original cast run, and it was on its way to theaters (and later, Disney+). Since it wouldn't actually get to theaters until October 15, 2021, however, we'd have to embrace our inner Aaron Burr and wait for it."
Mark Hamill is done with the Star Wars franchise, citing that there are more stories than Luke Skywalker's to tell.
"In the nicest way I can say this: Luke Skywalker is dead, and it is time we move on. We have a connection to the original trilogy heroes we fell in love with when it comes to Star Wars, but sometimes, we just have to let things go, and it's time we do that with Luke Skywalker—that and Mark Hamill is pretty much done with the role, even if they found a way for Luke to come back to the series."
The finale of Dead to Me Season 2 is insane—and left people with a lot of unanswered questions.
"Near the end of Season 2 of Dead to Me, Netflix's dark comedy hit from Liz Feldman, it's looking like Jen (Christina Applegate) and Judy (Linda Cardellini) might get away with everything. The SoCal BFFs who are bound together by tragedy have gone to hell and back — you know, each killing a man, lying about it, and hiding a body — but for the first time in their shit show of a friendship, it seems like things are going to be okay."
Twitter is taking action against COVID-19 conspiracies on its platform with warnings and labels.
"Twitter's effort to tackle coronavirus misinformation is prompting the company to place labels and warning messages on tweets that contain disputed claims about the pandemic. The change is designed to give users 'additional context' to Twitter conversations swirling around the topic involving contested or misleading claims, Public Policy Director Nick Pickles said on Monday."
One silver lining of the coronavirus has been the reduction in traffic and pollution, but what would those numbers look like after quarantine?
"The coronavirus pandemic has utterly upended the U.S. economy. In many cases, what seemed unthinkable a few weeks ago is now the new normal. But eventually the pandemic will end, the economy will reopen, and the new normal will move back towards something at least akin to the old normal. But just how much will it move? A little? A lot?"