News
Link Tank: Why Harry Potter Won't Stream on HBO Max
The Harry Potter movies, why McDonald's coke tastes better, the best sci-fi movie aliens from the 2010, and more in today's Link Tank!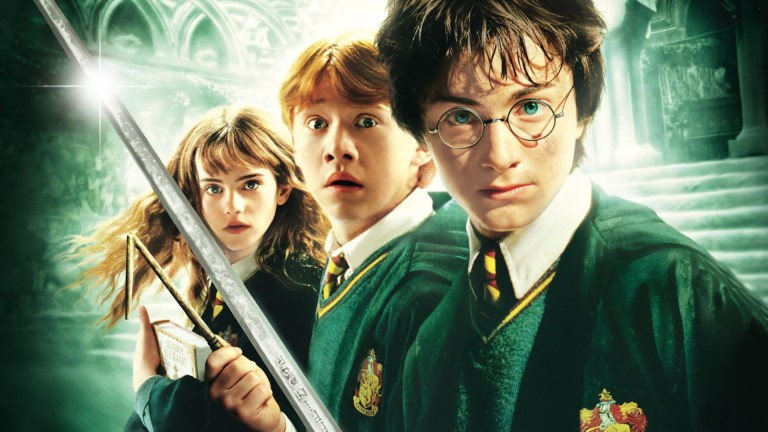 The Harry Potter movies will not be on Warner Bros' new streaming service HBO Max, thanks to NBC Universal.
"The news was confirmed recently during the Television Critics Association winter press tour (as reported by Vanity Fair). Michael Quigley, executive vice president of content acquisitions at WarnerMedia's TNT, TBS, TruTV, HBO, and HBOMax—ah, megacorporations—flatly acknowledged that Harry and his wizarding friends will not be apparating themselves alongside the Justice League or the Studio Ghibli back catalog. "Harry Potter is tied up with another programming group," Quigley simply told gathered press. That programming group? NBCUniversal."
Ariel is going to have "more power" in the live action remake of Disney's The Little Mermaid.
"The live-action reboot of Mulan is on the horizon, but there are still Disney Reinassance films for the Mouse to milk dry, and next up on the roster is The Little Mermaid. The film that started the Disney Reinassance has surprisingly not been transformed into a live-action adaptation yet, but with the casting of grown-ish star Halle Bailey in the lead, we know it's coming, and they're already looking at ways to 'girl-boss' up Ariel."
Have you ever noticed that coke at McDonald's somehow taste better than regular coke? There's a reason for that.
"Not every cup of Coke is created equal. If you're a McDonald's customer who can't resist ordering a large Coke with your Big Mac and fries, you may suspect that the soda from the fast food chain is superior to versions found elsewhere. It's not childhood nostalgia warping your taste buds: McDonald's takes steps to ensure their Coke really does taste better than the competitor's."
The hacking of Jeff Bezos' phone in 2018 allegedly ties back to an exchange of phone number with Saudi Crown Prince Mohammed bin Salman.
"On Tuesday, The Financial Times reported on the stunning allegation, which comes from a forensic analysis Bezos commissioned to determine the culprit behind the hack. According to the investigation, Prince Mohammed exchanged phone numbers with Amazon's CEO back in 2018 during a dinner in Los Angeles. In May of that year, the prince's WhatsApp account then sent an encrypted video file to Bezos' smartphone that turned out to be malicious."
The 2010s had been an amazing year for science fiction. Check out the ten best movie aliens from the past decade.
"It was an out-of-this-world decade for sci-fi cinema and the aliens that were part of it. Here are all the absolute best and most memorable extraterrestrials from movies released in the last 10 years."
Awkwafina Is Nora from Queens does a wonderful job tackling the supposed issue of the "millennial slacker."
"In the second episode of Awkwafina Is Nora from Queens, Nora runs into an old high school friend, Melanie, on the Atlantic City boardwalk. Melanie went to Emerson on a full-ride scholarship, and Nora recalls hearing she was working in video production — at BuzzFeed, Melanie confirms, but she was laid off. Melanie then proceeds to recite allll the jobs she's held in the interim, before she took up braiding tourists' hair on the boardwalk. To comfort her, Nora marvels, 'You've lost more jobs than I've ever had!'"