News
Link Tank: What Do the New Stranger Things 4 Images Reveal?
New images were released from Stranger Things 4, LEGO is making Avatar sets, a new trailer for MEN is here, and more in Link Tank!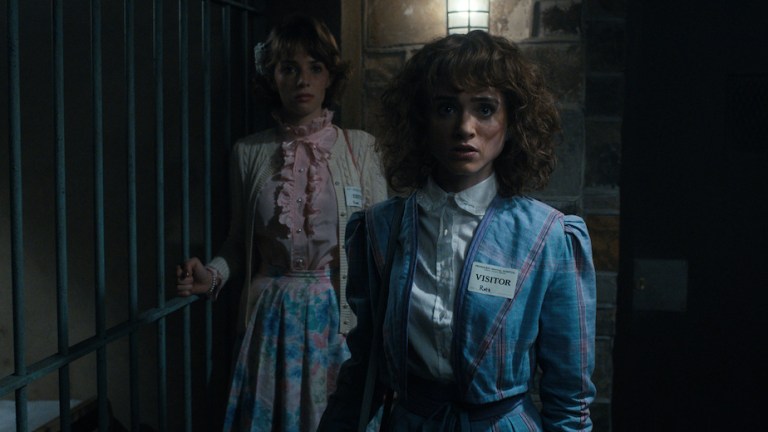 A collection of new images from Stranger Things 4 has been released, showcasing your favorite character in new locations, and… did Joyce crash a plane?!
"Each day brings us closer and closer to the release of Stranger Things Season4. In case you've been living in the Upside Down and missed the announcement earlier this spring, the fourth season will be broken up into two parts, making it the biggest and boldest installment of the series yet. Volume 1 makes its debut on May 27, with Volume 2 following on July 1."
The last few days have been a wild ride for Doctor Who fans, with famed British actor Hugh Grant rumored to be taking over the role. Well, Hugh took to Twitter to completely debunk that rumor.
"Well, the last few days have certainly been an emotional rollercoaster for Doctor Who fans. On Saturday, news broke that Hugh Grant, of Four Weddings and a Funeral and Paddington 2 fame, would be playing the Fourteenth Doctor. Now, it looks like that was just an unfounded rumor that we should all ignore … OR IS IT? Who's telling the truth? Who are we supposed to believe!? Is Hugh Grant going to be the new Doctor on Doctor Who or not?"
In honor of the highly anticipated release of Avatar 2 this winter, LEGO has partnered with the studio to produce sets based on the world of Pandora.
"Following rumors, the existence of upcoming sets inspired by Avatar and Avatar 2 has been confirmed during an interview. Stephanie Young, the president of consumer products, games, and publishing for The Walt Disney Company, said the following, speaking with License Global: 'The LEGO Group will also have a full suite of building sets to recreate and display major movie moments across both the first Avatar film and Avatar 2.'"
Alex Garland goes into full horror movie mode with the latest trailer for MEN, starring recent Oscar-nominee Jessie Buckley.
"Alex Garland is one of those sci-fi names that instantly makes you pay attention. Ex Machina, Annihilation, Devs, 28 Days Later, Never Let Me Go, Dredd, he's had his hands on some of the best genre films in recent memory. His latest film, MEN, is out May 20 and while it at first looks like a departure for him, you can somehow tell it's going to hit just as hard as those films mentioned above."
CW fans rejoice! The network just renewed many of its most popular shows, such as The Flash and Riverdale, for additional seasons.
"Greg Berlanti is more than a television producer. He's one of Time's most influential people in the world. Berlanti's turned the CW into the Graceland of mid-budget superhero and mystery shows based on old comic books—spearheading not only the Arrow-verse but also Riverdale and a laundry list of shows indebted to the adventures of hot Archie."
Instead of writing more books in the A Song of Ice and Fire series, acclaimed author George R.R. Martin took to an old blog to write about the game Elden Ring instead.
"Welcome back to what is now becoming a recurring feature here on Kotaku.com, where we report on times that renowned author George R.R. Martin has chosen to write about the video game Elden Ring on his very old, very quaint personal blog."