News
Link Tank: Ways to Repurpose Your Old PC
How to repurpose your old PC, a potential Venom 2 spoiler, the history of soul food, and more in today's Link Tank!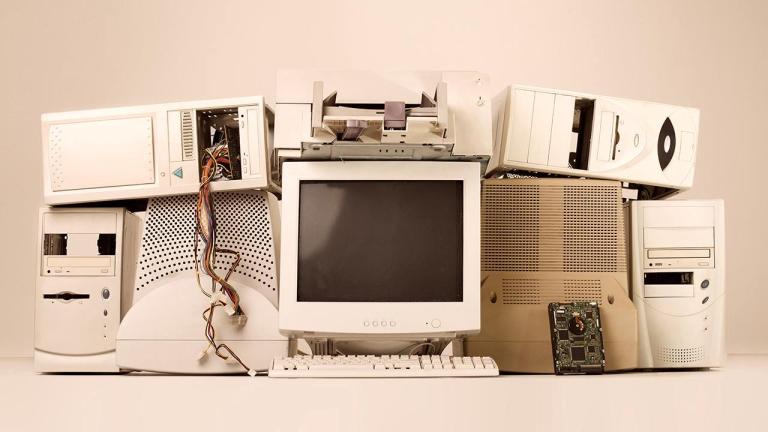 If you have a personal computer you're looking to throw away, don't. Check out these amazing ways to repurpose your old tech.
"In 2019, after seven years of slumps, PC sales went up by the tiniest increment—0.3 percent. Demand then surged in recent weeks as people shifted to work-from-home setups due to COVID-19 quarantines. Which means some of you may be getting a new computer. But what do you do with the old PC?"
Tom Hardy posted a picture on Instagram of Venom killing Spider-Man, then promptly deleted it.
"The conversation about Peter Parker being relevant to Venom 2: Let There Be Carnage has been ignited once again. This time, by Venom star Tom Hardy. Eddie Brock himself took to Instagram to post a picture of Venom with the limbs of Spider-Man hanging out of his mouth—an image that hurt me deeply."
Fried chicken, mac-and-cheese, collard greens… Read all about the fascinating history behind American soul food.
"Soul food. You've undoubtedly heard the phrase, but what exactly does it mean? Oddly, it didn't originate as a culinary term. The expression—or at least a variation of it (soul's food)—was coined by William Shakespeare in his play The Two Gentlemen of Verona, which is believed to have been written in the late 1500s. The phrase was also used in the Christian church as a term for spiritual nourishment."
For those looking for something nerdy and weird to binge, check out these sci-fi/fantasy-related reality TV shows.
"Reality competition shows are usually about surviving, dating, or singing. Maybe even a combination of all three. But sometimes, reality television has tried to enter the realm of science fiction, fantasy, and horror. Sometimes it's worked, other times it's failed spectacularly."
There was a show in the 2000s titled Are You Hot? about whether or not someone was hot. No, really.
"Are You Hot? was broadcast on ABC in February and March of 2003, consisted of six episodes, and had only one season, as it was promptly cancelled following low ratings. The purpose of the show was to crisscross the United States, casting hot people — or people who simply think they're hot — from every major metropolitan area, and pit them against a panel of judges who would decide whether they made the cut before throwing the final decision to the viewers at home, who were instructed to log on to ABC's website and vote for their favorites."
Where your ancient ancestors came from has a greater impact on your personal health than previously thought.
"Up high in the Himalayas, where wind rips through the world's tallest peaks, the air is thin and the cold is bone-chilling. Surviving in this extreme environment is challenging. But strangely, this environment is linked to an unexpected, lasting upside for the populations who call it home."