News
Link Tank: Watch Halo Brought to Life in Live-Action Series
A new trailer gives us our best look at the upcoming Halo series, The Dark Knight trilogy is headed for Netflix, Willem Dafoe hosts SNL, and more in Link Tank!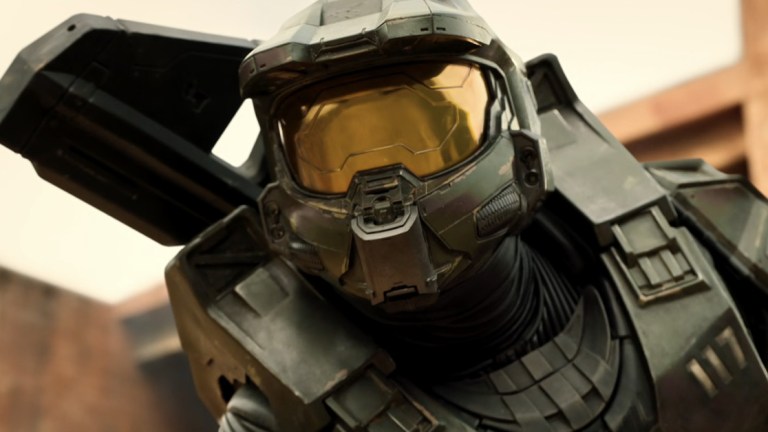 Our first full-length trailer at Paramount+'s Halo series gives us a good look at the live-action adaptation of the iconic video game series.
"Since the original Halo released in 2001, Microsoft has been trying for a long time to get Bungie and 343 Industries' sci-fi shooter into live-action beyond excellent commercials and web series tie-ins. After several aborted attempts at making a movie, Halo is now finally a TV show for Paramount+ (with some speed bumps along the way) that winds back the clock to the days when Master Chief's life and the Human/Covenant War was much simpler."
With The Batman headed to theaters in just a matter of weeks, catch up on the most critically acclaimed entries in the franchise, Christopher Nolan's The Dark Knight Trilogy, headed to Netflix in February.
"Netflix isn't slowing down. In the second month of 2022, the service will add a forgotten Zack Snyder gem, a now-retro crime thriller, and plenty of superhero classics. Whether you're in the mood for gritty realism, family adventure, or a good old-fashioned sitcom, Netflix has what you're looking for. Here are 8 shows and movies to check out on Netflix next month."
James Gunn confirms Guardians of the Galaxy Vol. 3 will be the end of the intergalactic team as we know it.
"Get ready to say goodbye to the Guardians of the Galaxy. Director James Gunn confirmed that the upcoming Guardians of the Galaxy Vol. 3 would not only be his last time directing a GOTG film but would be the last outing for the Guardians themselves. In an interview with Deadline's Hero Nation podcast, Gunn discussed Vol. 3 saying, 'This is the end for us, the last time people will see this team of Guardians.'"
After a long career, Spider-Man: No Way Home star Willem Dafoe took the stage to host SNL, but how did it go?
"Willem Dafoe jokes several times in his monologue about people thinking he'd make a great Joker. He's not wrong, although here I'll just say—enough with the Jokers. We've had enough Jokers. Heath Ledger was the best, Mark Hamill is a strong second, Jared Leto remains in last place, forever."
There are some very large variations of Pokémon in Pokémon Legends: Arceus, but what happens if you attack them?
"Pokémon Legends: Arceus wastes no time in letting you know that Pokémon in the Hisui Region are not just standing around waiting for you to come along and befriend them (or capture them). Some will run away as soon as they spot you. Others will attack, pursuing you relentlessly across the green fields and attacking with their powerful special moves. The tiny, adorable pocket monsters attempting to murder you are almost cute. Then, you make your way around a large rock and you see this beast."
Do you know what would make The Lord of the Rings better? Turning it into a 3-hour long metal song, of course!
"The Lord of the Rings films by Peter Jackson are some of the most influential movies of all time, inspiring countless creatives and a whole generation of fantasy adaptations. The Fellowship of the Ring just celebrated its 20th-anniversary last month. Fans have long enjoyed its timeless score by composer Howard Shore, which still sounds just as sweeping and powerful today as it did when the film was first released. And now, you can hear the metal version of it."