News
Link Tank: Warner Bros. Declines to Share Detailed Tenet Box Office Numbers
Tenet's box office numbers, best movies out of TIFF 2020, a peculiar dog behavior, plus more in today's Link Tank!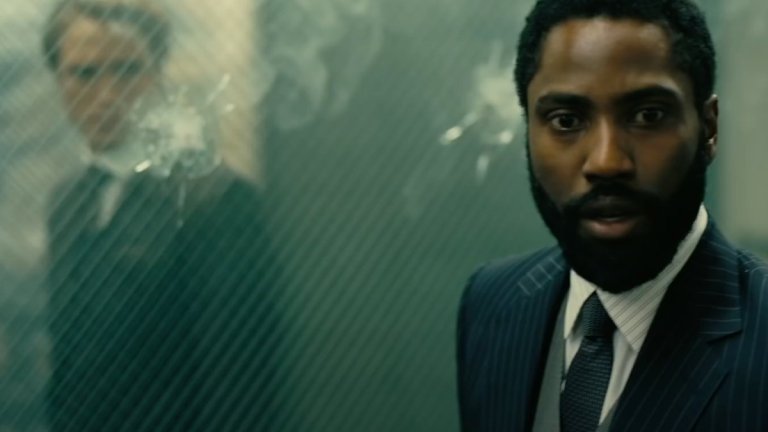 After a less-than-ideal premiere weekend, Warner Bros is declining to share detailed box office numbers for Tenet.
"Warner Bros. continues to make interesting decisions around the release and distribution of Christopher Nolan's Tenet, this time breaking the generally agreed-upon norms of how box office profits are reported. Apparently, other studios in the business are not happy."
Ever wonder why your dog digs and scratches at its bed before going to lay down? Here's the behavioral science explained.
"It's easy to understand why your dog wants to dig a hole in your backyard. Watching them attempt the same thing on their indoor bed, however, is a lot more confusing. If you see your dog furiously scratching at a bed, couch, or carpet, it doesn't necessarily mean they're trying to escape your home."
Perhaps the best thing about Disney's live action Mulan remake is how it makes us nostalgic for the animated movie and its many tear-inducing moments.
"Over the weekend, I found myself in a nostalgic mood, and I started watching some of my favorite animated Disney movies, going back to rewatch 1998's Mulan. I remember watching Mulan in theaters as a child and being excited about a Disney Princess who was a woman of color."
The Toronto International Film Festival for 2020 is happening right now. Here are the best movies to come out of it so far.
"Like basically everything else in 2020, the Toronto International Film Festival is operating a little differently this year. In the past, Thrillist Entertainment reporters would venture to the Canadian city to screen a slate of mainstream and niche movies at the weeklong event that effectively kicks off awards season."
Traces of a gas in Venus's atmosphere is an encouraging sign for the hypothesis of life on the planet.
"The surface of Venus is an inferno, with temperatures reaching up to 900 degrees Fahrenheit, featuring a volcanic landscape, and an extremely dense atmosphere that traps heat. On the shortlist of planets that could potentially host life, Venus rarely makes the cut."
US Customs seized almost $400k worth of OnePlus Buds, having mistaken them for counterfeit Apple AirPods.
"Late last month, US Customs and Border Protection (CBP) officers seized 2,000 earbuds at John F. Kennedy International Airport in New York, but the seizure is rather embarrassing for CBP. The agency on Sunday proudly tweeted that CBP officials confiscated 'counterfeit' Apple AirPods on their way from Hong Kong to Nevada—valued at $398,000 'had they been genuine.' Except, they are genuine: Genuine OnePlus Buds."