News
Link Tank: Updated Sony Spider-Man Release Slate
Sony shuffled around their Spider-Man flicks, Ezra Miller got arrested (again), another NBA legend isn't happy about Winning Time, and more in Link Tank!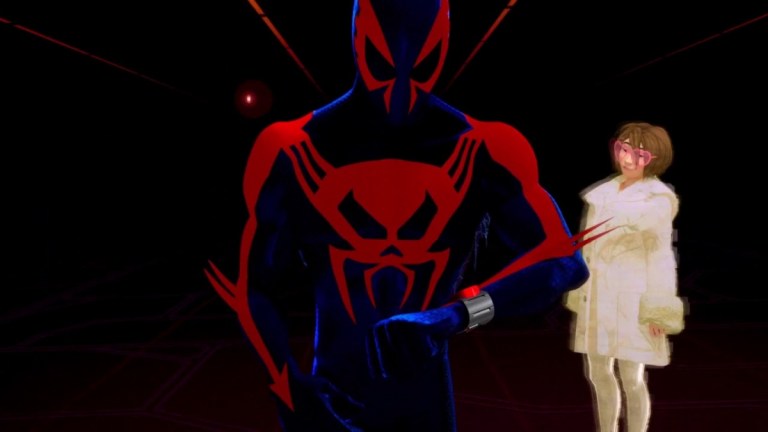 Sony updated their release schedule for their slate of Spider-Man films, and sadly we're going to have to wait even longer for the Spider-Verse sequel.
"The return of Miles Morales is going to be just a little bit longer. Sony just announced that Spider-Man: Across the Spider-Verse will now be released on June 2, 2023, moved back eight months from its most recent October 7 release date. Which sucks. But, we now know when the second part is coming too. Spider-Man: Across the Spider-Verse Part II will be released on March 29, 2024."
The Flash star Ezra Miller was arrested in Hawaii (again), and fans are asking for a recast of the speedster.
"It seems as if Ezra Miller has been arrested again in Hawaii. Miller was arrested after a complaint of second-degree assault, and it is alleged that they got violent when they were asked to leave a private residence in Pāhoa. This incident follows Miller being arrested on the charge of disorderly conduct at a karaoke bar and for allegedly harassing a couple."
Another NBA legend, this time the logo himself, Jerry West, is not pleased about his portrayal on HBO's Winning Time. In fact, he's so upset that he's taking legal action.
"Lakers legend Jerry West is not too pleased with his portrayal in the HBO series Winning Time: The Rise of the Lakers Dynasty. He and his lawyers published a letter demanding a retraction by HBO and a public apology. 'You took a happy and super successful Lakers era and turned it into a pulpy soap opera,' reads the letter. 'You depicted the people in a false light, not at all who they are, to garner ratings and make money.'"
LEGO has unveiled their latest Ultimate Collectors Series Star Wars set, and this time it's Luke Skywalker's Landspeeder.
"Today, the LEGO Group announces the new epic LEGO Star Wars Luke Skywalker Landspeeder set – the latest in the LEGO Ultimate Collector Series (UCS). A faithful recreation of Luke's battered vehicle, the new 1,890-piece model is a must-have for Star Wars and LEGO fans alike."
Johnny Depp, in the midst of litigation against his ex-wife Amber Heard, says he'll never return to play Jack Sparrow for Disney.
"Actor Johnny Depp has stated in court that there is nothing that Disney could offer him that would convince him to return to the iconic role of Jack Sparrow in the Pirates of the Caribbean franchise. The admission from Depp came during cross-examination in the defamation trial against his ex-wife Amber Heard (via Variety), who Depp is currently in the process of suing for $50 million."
Digimon Survive is now set to release the same day as Xenoblade Chronicles 3, making it one packed day for gamers.
"Long-awaited strategy JRPG Digimon Survive finally has a release date and it's July 29, 2022. Any other year, like the ones Survive, was previously supposed to release in, would be a perfectly reasonable date for a niche game with a cult following. But the announcement comes just a day after Nintendo uncharacteristically decided to bump up Xenoblade Chronicles 3 to the very same day. I'm praying for you Agumon."