News
Link Tank: Trevor Slattery to Return to the MCU in Wonder Man Series
Ben Kingsley is coming back to the MCU, Rian Johnson comments on The Last Jedi again, the best moments from Game of Thrones, and more in Link Tank!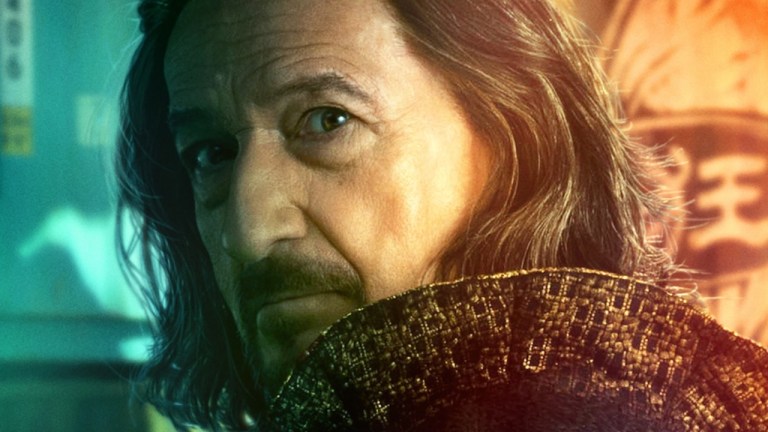 After a slight redemption for the character in Shang-Chi and the Legend of the Ten Rings, Ben Kingsley's Trevor Slattery is set to make another appearance in the MCU, this time in the Wonder Man series.
"Ben Kingsley is poised to reprise the role of Trevor Slattery in the upcoming Wonder Man series from Marvel Studios at Disney+, Variety has learned exclusively from sources. The show was first revealed to be in the works back in June. It will focus on the Marvel character Simon Williams, a.k.a. Wonder Man. In the comics, Williams is the son of a wealthy industrialist whose company falls on hard times due to competition from Tony Stark's Stark Industries."
Despite nearly half a decade of heavy malignment from fans, Rian Johnson says he's "more proud than ever" of Star Wars Episode VIII: The Last Jedi.
"The discourse around Star Wars: The Last Jedi was so much so that if you dared speak about how you thought the movie was good, someone would come breathing down your neck about how you were wrong. There was no nuanced conversation, and it felt very much like Anakin Skywalker on Mustafar saying, 'If you're not with me, then you're my enemy.' Now though, people are slowly coming back around on The Last Jedi, and it has left those of us sitting on the sidelines, who liked it, feeling a little smug."
There are eight epic seasons of Game of Thrones, and we tried to nail down the eight best moments from the beloved show. Here are our picks:
After a massive debut last weekend, House of the Dragon viewership numbers are only going up, with episode 2 topping previous totals.
"Pity the cast of House of the Dragon—the actors playing the Targaryen family might be wearing those platinum-blond wigs for quite a while. While the series has already been renewed for a second season, people were even more interested in watching the second episode of the Game of Thrones prequel TV series than the premiere, as the live audience jumped up from 10 million people to 10.2—which means the Targaryen civil war could last quite some time."
In more Shia LaBeouf drama, the actor says the abuse segments of the film Honey Boy were made up.
"Shia LaBeouf claimed to experience ego death after being accused of abuse by FKA twigs, but one can only assume the ego is making a healthy recovery on his quaint redemption tour. So far, he's followed the usual script from the Alleged Abuser's Guide To Being Accepted Back Into Hollywood–playing the 'father of a daughter' card, centering addiction, and claiming that recovery had saved his life (never mind that he's played that card before after previous transgressions), etc. He's also taken some unusual detours, like sabotaging another film's press tour (Olivia Wilde's Don't Worry Darling), which, however enthralling for a scandal-hungry public, doesn't seem like the kind of move they'd recommend in AA or in Catholic confession."
After a less than stellar year so far, Netflix has announced an ad-supported tier that will cost much less than a normal subscription.
"Netflix is reportedly looking at a $7 USD to $9 USD price tag for its upcoming ad-supported tier. According to Bloomberg, the streaming service is looking to start off slow with the ads, introducing around four minutes of commercials per hour — a much lower rate than its rivals. The ads will be played before and during programs, with Netflix planning to hold off on utilizing too many tailored commercials and allowing subscribers to watch the same ads in a non-repetitive manner. In addition, Netflix plans on striking smaller deals with advertisers as to not 'overpromise and overwhelm viewers with the spots.'"