News
Link Tank: The Fresh Prince of Bel-Air Remake Cast Has Been Announced
Fresh faces in Bel-Air, Anthony Mackie is set to lead a Twisted Metal series, Kevin Durant is producing a new show for Apple TV+, and more in Link Tank!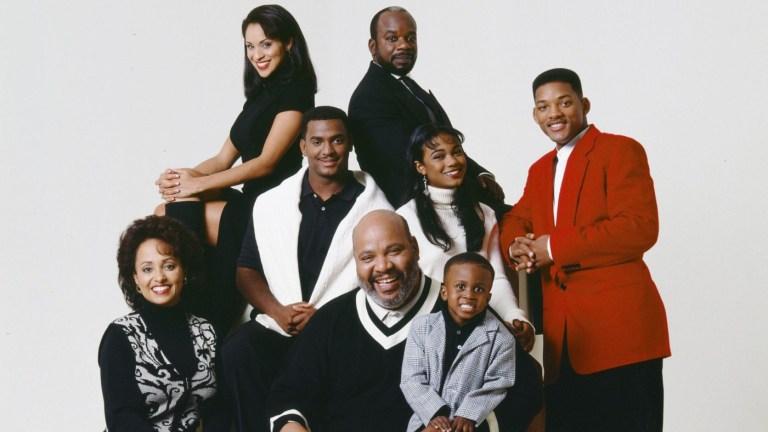 The cast of The Fresh Prince of Bel-Air remake has been announced and it's full of fine actors, but there's no way they'll live up to the original crew, right?
"The remake, called Bel-Air, is going to be a serialized one-hour dramatic "analog" of the original. The new take is meant to lean into the darker side of the premise: Will moving from the dangerous streets of West Philadelphia (born and raised) to the rich world of Bel-Air."
Marvel star Anthony Mackie is set to lead a Twisted Metal TV adaptation based on the famous video game.
"Deadline reports Anthony Mackie will star as John Doe in a Twisted Metal TV series from Rhett Reese and Paul Wernick. Based on the popular video game franchise, the series is said to concern 'a motor-mouthed outsider offered a chance at a better life, but only if he can successfully deliver a mysterious package across a post-apocalyptic wasteland. With the help of a trigger-happy car thief, he'll face savage marauders driving vehicles of destruction and other dangers of the open road, including a deranged clown who drives an all too familiar ice cream truck.'"
Let's throw all the hosting controversies aside and focus on what really matters in Jeopardy! – the contestants.
"We knew going into this week's new Jeopardy! episodes that things were going to be awkward. Prior to Mike Richards' ouster at the end of last month, in the wake of scandal and damning reveals of his past behavior, we already knew his one-week stint hosting would make for some strange viewing. (Richards had completed taping five episodes of the quiz show before he stepped down as host.)"
The Legend of Zelda: Wind Waker, Mario Kart Double Dash, and more of the greatest Nintendo GameCube games ever made.
"Ah, the GameCube. It might be my favorite console of all time. The tiny discs, its cute little handle, the Wavebird…yeah, we had some good times together. But the best times we had were with these games in particular."
Kevin Durant is taking his talents to Apple TV+ with the show Swagger inspired by his real-world experiences growing up.
"We live in a day and age in which NBA players might do the damn thing on the court, but opt to stay just as busy off of it. From tech partnerships to voting rights initiatives and everything else in between, it's a beautiful time to be Black, passionate, and gifted. Kevin Durant is primarily known for destroying opposing defenses, but in his efforts to continue to expand his own portfolio, Apple has announced he'll be executive producing the new highly-anticipated drama series, Swagger."
Mobile Suit Gundam fans rejoice! A new TV series is coming next year.
"During the Dai 2-kai Gundam Conference on September 15, the studio Sunrise revealed that they will be producing a new Gundam anime series. It will be titled Mobile Suit Gundam: The Witch From Mercury (Kidō Senshi Gundam: Suisei no Majo), and will be the first new series in the Gundam franchise since 2015's Mobile Suit Gundam: Iron-Blooded Orphans."