Link Tank: How The Exorcist Terrified Moviegoers in 1973
Initial reactions to The Exorcist, the making of pumpkin spice, 2020 animes you should watch, and more in today's Link Tank!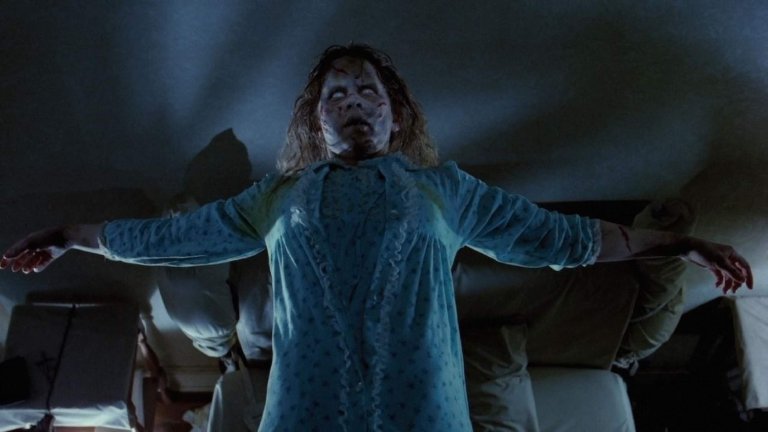 The Exorcist was a horror movie like no one had ever seen when it first premiered. Watch moviegoers' terrified reactions back in 1973.
"With the prevalence of gore and special effects in horror movies today, it's hard to imagine the impact The Exorcist had when it first came out in 1973. But to mainstream audiences, William Friedkin's demonic picture was unlike anything they had ever witnessed."
What makes The Haunting of Hill House and Bly Manor compelling horror isn't the scary moments, but the wonderfully crafted characters.
"I like a good spook every now and again, but I don't particularly LOVE jump scares. It's part of the reason I didn't immediately want to watch The Haunting of Hill House when it came out in 2018. I was afraid of the ghosts, and the more Twitter talked about the scary moments, the less I thought that I could watch."
Take a dive into how flavor chemists came up with the ever popular yet controversial pumpkin spice.
"In the flavorist community, Pumpkin Spice is considered a little pedestrian. This became obvious when I asked Hedy Kulka, a principal flavorist at McCormick, her opinion on the ubiquitous blend. After a pregnant pause, Kulka admitted, 'it's a little been there done that; pretty much everyone has made a pumpkin spice flavor.'"
As Amazon Prime Day happens, Dell is having a little sale of their own on laptops and desktop computers.
"Amazon's Prime Day has begun, but its competitors have sales of their own, including Dell. Compared to Amazon, Dell will be focused on its own laptop and desktop computers, as well as its line of professional monitors. Dell doesn't carry much in the way of third-party products, but it does sell a few TVs from leading manufacturers including Samsung, Sony, LG, and Vizio."
Social media is a safe space for many people, but like everywhere else, there are bad actors looking to take advantage. Watch out for these scams while on the internet.
"It doesn't always work out this way, but your social media feeds should ideally be places of fun and entertainment, for connecting with friends and family. However, they're also a place where hackers and scammers lurk, ready to take your online identity away from you—or worse. You might think you already know what to look for, but scammers are relying on your complacency."
2020 has been a big year for anime. Check out these new amazing titles you can and should watch.
"The 2010s were good to long-time anime enthusiasts and newcomers alike. Over the course of the past decade, simulcasting and online streaming services such as Netflix, Crunchyroll, Amazon Prime, and Hulu reshaped the nature of the medium in both subtle and awesome ways, transforming how anime fans discovered, shared, and celebrated the shows and movies they loved."