News
Link Tank: Superheroes Other Than Iron Man Who Deserve VR Games
Superheroes and VR games, fun Hamilton facts, everything to know about Emmys 2020 so far, and more news in today's Link Tank!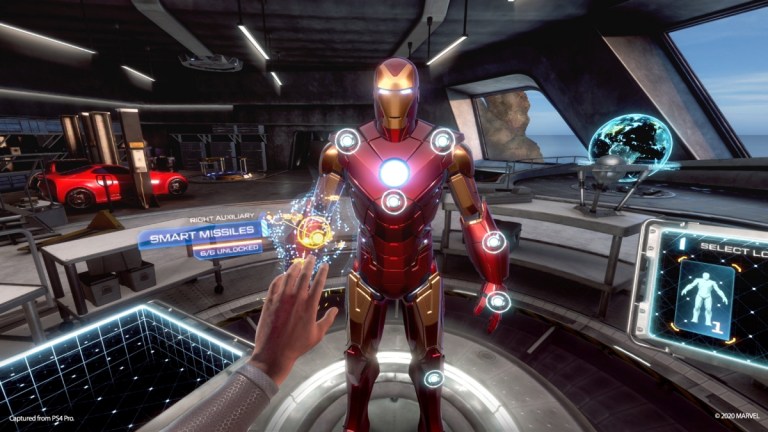 Iron Man VR on PlayStation VR got some thinking about other superheroes who need their own VR games.
"Iron Man VR is a game for the PS4's PlayStation VR headset that lets you climb into Tony Stark's armor. While modern VR gaming is still in its infancy, there's no denying that superhero games are an attractive use of the technology. Who hasn't wanted to slip into the leotard of their favorite comic book heroes (metaphorically) and really feel what being superhuman is like?"
Hamilton hit streaming for the first time over the weekend. Check out these fun facts you may not know about Lin-Manuel Miranda's hit musical.
"No one could have predicted that a hip-hop-infused musical based on the life of Alexander Hamilton would become Broadway's hottest ticket, but that's exactly what happened when Lin-Manuel Miranda's Hamilton debuted in July 2015. A movie version of the show, recorded with the original cast and titled Hamilton: An American Musical, hits Disney Plus on July 3…"
Netflix's The Baby-Sitters Club is a delight and an absolute must-watch for fans of the book series.
"For many of us who grew up in the 90's, Ann M. Martin's Baby-Sitters Club series played a pivotal role in our childhoods. To start a business with an idyllically close-knit group of friends was the ultimate dream that Martin instilled in us… Fans of the books have waited decades for a good adaptation, though after being burned by the 1995 movie, most of us may have given up hope that any film or TV show could capture the essence of this series that meant so much to so many of us."
The Emmys are still happening in 2020 despite COVID-19. Here's everything you need to know about the event.
"Even a pandemic can't stop the Emmys, one of Hollywood's most confusing awards shows honoring the best in television annually. Unlike the Oscars, which have been pushed later than usual in light of there being a comparative trickle of movies coming out, the Emmys are forging ahead."
New Zealand has authorized the resuming of multiple film and TV productions.
"New Zealand is handling covid-19 better than most, with ongoing cases in the country down to a handful. That makes it a promising place to resume production on all those TV shows and movies we love, and the country has recently authorized a handful of productions to resume or begin inside the country's borders."
Snowpiercer actress Annalise Basso talks what we can look forward to in season 2, and the show being renewed for season 3.
"Despite years of delays, creative shake-ups, and network changes, the TV adaptation of Snowpiercer was renewed for Season 2 long before Season 1 premiered on TNT. In fact, production on Season 2 was well underway when pandemic-related shutdowns suspended filming on all active TV shows and movies in March."