News
Link Tank: Star Wars Novelist Delilah Dawson Talks Snoke, Captain Phasma, and More
Star Wars Novelist Delilah Dawson, Frida Kahlo, summer blockbusters from the 2000s, and more in today's Link Tank!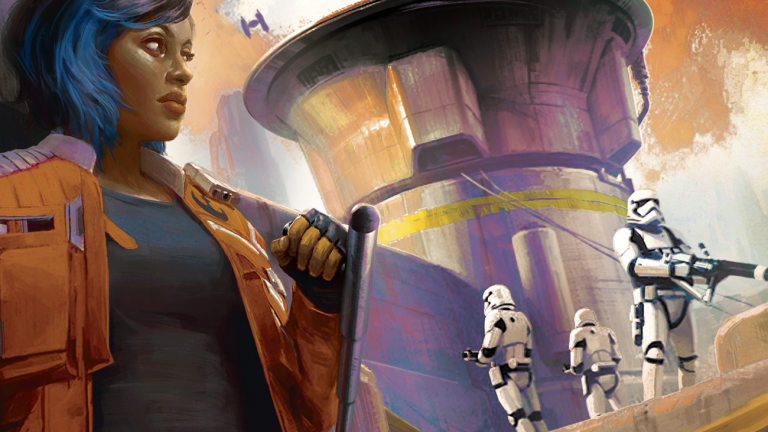 In an interview with Inverse, Star Wars book writer Delilah Dawson talks about her Snoke theory, Captain Phasma, and more.
"Delilah Dawson may just have one of the coolest job on the planet as the writer of several Star Wars novels, including the NYT bestseller Star Wars: Phasma and her latest work, Galaxy's Edge: Black Spire (out in paperback on June 30). A new Star Wars story inspired by the Disney theme park of the same name, Black Spire centers around a Resistance spy named Vi Moradi on the run from the First Order."
Halle Berry announced on Instagram a potential upcoming project where she plays a transgender man, and the backlash was immediate.
"Halle Berry is a talented, acclaimed actress who I love. That said, she should not be playing a trans man. Berry made an announcement, if it can be called that, in a recent Instagram live interview with hairstylist Christin Brown, where she discussed that her next project will 'probably' be one where she plays a transgender man. While speaking about the role, Berry consistently misgendered the character, as well."
This week saw the birthday of renowned artist Frida Kahlo. Check out these fun facts about her life and legacy.
"The life and work of Frida Kahlo—one of Mexico's greatest painters—were both defined by pain and perseverance. Getting to know how Kahlo lived provides greater insight into her masterful paintings, which are rich with detail and personal iconography."
Check out the summer blockbusters of the 2000s worthy of revisiting, from The Dark Knight to Spider-Man.
"For the first time in most of our lifetimes, your local movie theater won't have a summer blockbuster season. The covid-19 pandemic took care of that, pushing most of the big-budget popcorn films scheduled for this year's summer months into fall, spring, or even next summer. Since we can't enjoy summer blockbusters in theaters this year, we're taking it as an opportunity to remember the great summer films of the past."
In light of TikTok's security issue and connection to the Chinese government, the US government is considering banning the app.
"The Trump administration has been laser-focused on removing Chinese hardware manufacturers from the US market, including Huawei and ZTE, but now the focus seems to be turning to Chinese social media apps."
The Baby-Sitters Club's defiance of negative teenage girl stereotypes is what makes it an essential part of women's literature.
"The Baby-Sitters Club remains an incredible example of the power of female friendships, and it's often read by girls at a time in their life when it's so important to form supportive bonds. While still in elementary school, young girls are bombarded with messages that once they hit the tween years, other girls will be mean and catty, starting rumors that ricochet around campus if you so dare to look at their boyfriend or earn the part they want in the school play."