News
Link Tank: Squid Game Memes Are Taking Over The Internet
Netflix's latest hit has spurred a whole category of memes, Venom: Let There Be Carnage smashed the box office, Toph is joining Nickelodeon All-Star Brawl, and more in Link Tank!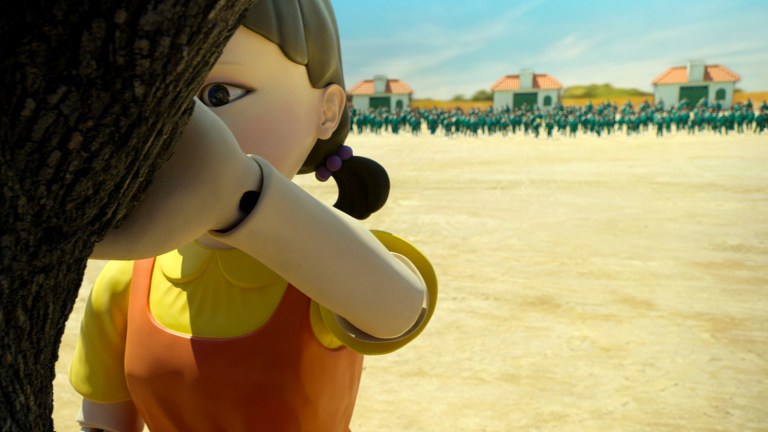 Squid Game memes are running wild online, but they don't prepare you for the brutality of the show if you haven't seen it.
"Every now and then a series comes along that feels like the entire Internet is watching it at the same time. Such is the case with Squid Game, a Korean thriller that premiered on Netflix on September 17th. According to NBC News, the hashtag for the series has been viewed 22.8 billion times on TikTok and is well on the way to becoming Netflix's biggest non-English language show in the world."
Toph from Avatar: The Last Airbender has been added to the roster of Nickelodeon All-Star Brawl.
"Sure, Nickeloden All-Star Brawl is out in a few days, but that doesn't mean the hype cycle must come to end anytime soon. It was revealed this weekend that Toph, from the popular animated show Avatar, will be joining the Nickeloden All-Star Brawl roster."
Blink and you may have missed it, but a single moment in Venom: Let There Be Carnage may have revealed the first wave of Mutants in the MCU Multiverse.
"We knew the X-Men were coming to Marvel's movies, but we didn't expect it to happen like this. In the Marvel/Sony sequel Venom: Let There Be Carnage, movie fans are introduced to Shriek, a recurring villain from the Spider-Man comics universe. In the process, Venom 2 might just be the first movie to officially put a mutant in the Marvel Universe."
Metroid Prime 3 was almost an open-world game, and it sucks that it isn't.
"Do you know what I'd sell my extended family to be able to play? An open-world Metroid Prime. Just the phrase sets my imagination reeling, combining an all-time favorite game series with the possibility of all that player freedom. Which makes it all the more galling that this is something that could have happened."
We hate to break it to you, but there's not really any evidence that Charlie Cox as Daredevil will be coming to the MCU.
"This weekend, overeager Marvel fans have latched onto a rumor that Disney is planning to bring back the main characters and actors from Netflix's Daredevil series for a revival that will ditch the specific backstories and plot points of the Netflix version in favor of a more streamlined interpretation that fits a little more cleanly into the MCU."
Bye-bye, Black Widow. Make way for Venom: Let There Be Carnage as the new pandemic opening weekend record holder.
"Like other Marvel movies before it, Venom: Let There Be Carnage made a boatload of money. In its opening weekend, the Tom Hardy/Woody Harrelson film where they eat people and hiss at one another earned $90.1 domestically (via Deadline). That's a sizeable haul for a mid-pandemic movie, and it usurps Black Widow's $80 million records held earlier this year. It's also the second-best October opening weekend ever, coming in behind…oh, just Venom. Funny, that."