News
Link Tank: Amber Heard is Here to Stay in Aquaman 2
Amber Heard isn't going anywhere, hidden gems on Amazon Prime, where LeVar Burton ranks among Jeopardy! guest hosts, and more in Link Tank!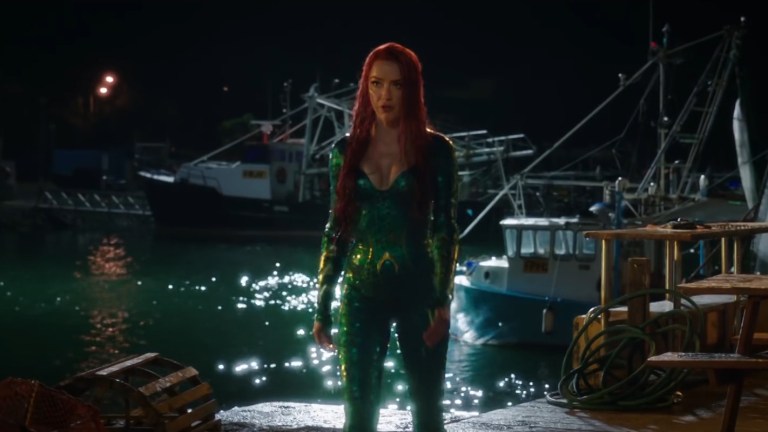 Amber Heard has weathered the storm of hate and is here to stay as she begins filming for Aquaman and the Lost Kingdom.
"Few actresses have endured relentless online bullying and smear campaigns like Amber Heard. These attacks from a vocal group of staunch Johnny Depp stans have led to a petition (with nearly 2 million signatures) to remove her from Aquaman 2. Luckily, online petitions mean nothing, and Warner Bros. is standing by Heard."
Is Space Jam: A New Legacy secretly a body horror movie? Not quite, but it certainly alludes to it.
"To categorize Space Jam: A New Legacy as body horror might seem like a stretch, but the unnatural transformation the Looney Tunes undergo after the movie's villain decides to "upgrade" the 2D cartoon characters into computer-generated 3D creatures is unnerving, to say the least."
LeVar Burton just wrapped up his only week as the Jeopardy! guest host, but how does the Reading Rainbow and Star Trek star compare to the others?
"As we enter the seventh month of Jeopardy! guest hosts, there are some clear winners—and equally clear missteps—among the roster of those picked to briefly fill Alex Trebek's very large shoes. What does seem obvious is that there's simply no knowing who will make a good host until they're up there on that stage, cameras rolling, delivering clues about everything from well-known brand names to the obscure mating habits of marsupials."
You can now spice up your next bat of Super Smash Bros. Ultimate games with this GameCube controller, and for cheap too.
"Looking for a reliable wired controller for your Switch? Your search has ended. Right now, you can snag the GameCube configuration of the PowerA Wired Controller for Nintendo Switch for just $15, at $10 off. It's an excellent choice for most games, but will especially shine if you're an avid Super Smash Bros. Ultimate player."
Can we please get some Mega Man titles that look this good?
"For a little while now, Owlboy creator Simon S. Andersen has been working on a personal project where he takes some old and obscure Mega Man games and gives them a fresh, albeit unplayable, coat of paint. Specifically, he's looked at the PC versions of Mega Man 1 & 3, which looked like shit and were very weird because the Mega Man 3 on PC was a standalone sequel that never appeared on console and never had a Mega Man 2 on PC to precede it."
These movies probably slipped your radar, but here's why you should watch some of the most underrated films currently streaming on Amazon Prime.
"Tired of watching what everyone else is watching? Intrigued by hidden gems? Are you an Amazon Prime subscriber? If so, good news: We've curated this list of the best, most underrated movies available to stream on Amazon Prime right now, and we've got something for everyone—well, except maybe that one person who will literally only watch Bloodline."