News
Link Tank: Did the She-Hulk Release Date Leak?
She-Hulk's release date might've leaked, a refresher on Stranger Things before season 4, LEGO is recreating an iconic painting, and more in Link Tank!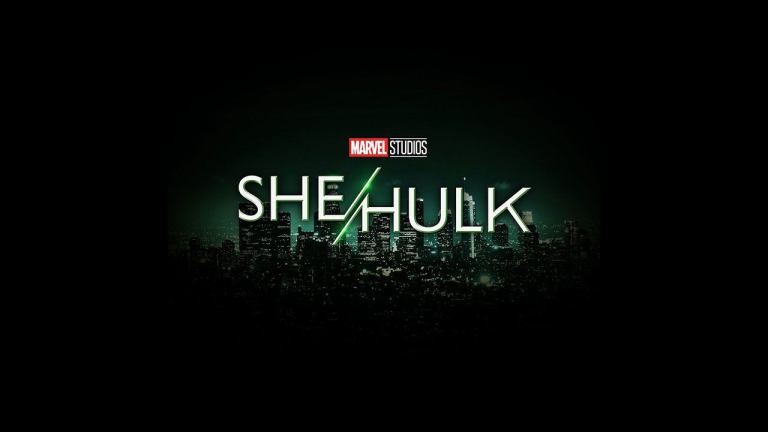 Despite very little information regarding the series for the time being, it appears She-Hulk might be arriving sooner than we'd think, thanks to a leak.
"A leak from Disney+ itself has now pointed to a release date for the first episode of Marvel Studio's She-Hulk. As spotted by What's on Disney Plus, the streaming service's official U.K. site posted an announcement earlier over the weekend revealing that the upcoming 10-episode She-Hulk series will arrive on August 17."
Don't have time to binge-watch all of Stranger Things before season 4 drops? Let's catch you up.
"Stranger Things 4 is quickly approaching, and despite having plenty of time between the release of Stranger Things 3 and now, it might have crept up on you. So if you forgot what happened in the first three seasons of Stranger Things and don't really have the time to catch up before May 27, I have a quick breakdown of each season to get us through. There was a lot that happened, so this is going to be the briefest of explanations (and probably still won't be that brief), but let's talk about the journey we've been on with Hawkins, Indiana."
A new trailer for the Warner Bros. Multiversus game gives us a look at all the craziest combinations of characters you'll ever see in a fighting game.
"I don't want to oversell its madness, but it does feature Game of Thrones' Arya Stark maliciously cutting Shaggy's sandwich in two, knocking it to the ground, which makes Shaggy go literally incandescent with rage in a manner that can only be described as 'going Super Saiyan from Dragon Ball Z' and 'oh god the memes are canon now'"
Jerry Bruckheimer confirmed that a new entry in the Pirates of the Caribbean franchise is coming, starring Margot Robbie in the lead role.
"Margot Robbie is still set to sail the seven seas, according to Pirates of the Caribbean producer Jerry Bruckheimer. Robbie's Pirates project (another collaboration with Birds of Prey scribe Christina Hodson) was first announced back in 2020, but there have been few updates since then."
Do you want to know what shows to avoid? Here are the worst programs ever made for television, according to Rotten Tomatoes.
"Judging the merits of television shows is a highly subjective business. But sometimes a series is just so good that it doesn't really seem up for debate—classics like The Wire, Fleabag, Seinfeld, and so on. Anyone even moderately plugged into pop culture probably doesn't need to be reminded roughly when these shows were on the air or who starred in them."
LEGO continues its foray into more artistic sets, this time with a model recreating a 3D version of Van Gogh's iconic painting Starry Night.
"In tribute to Vincent van Gogh's famous painting, the LEGO Group has revealed the LEGO Ideas The Starry Night set. This beautiful set was designed by Truman Cheng, a 25-year-old Hong Kong-based LEGO fan, through a submission on the LEGO Ideas platform, and has been created in conjunction with The Museum of Modern Art in New York."