News
Link Tank: Shang-Chi Star Simu Liu Used to Pose for Stock Photos, and It's Meme Gold
Simu Liu had a funny side gig before Marvel, Venom 2 is moving up, Phoebe Waller-Bridge is out of Mr. and Mrs. Smith, and more in Link Tank!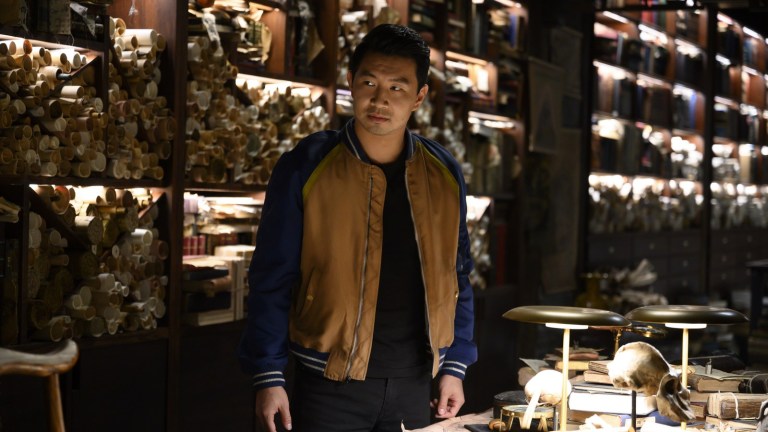 Shang-Chi and the Legend of the Ten Rings star Simu Liu did a stock photoshoot before getting noticed as an actor, and it's absolute gold.
"Marvel's Shang-Chi and the Legend of the Ten Rings was released for the holiday weekend and took home $90 million at the box office, according to Variety. The film 'had an even bigger debut than expected, collecting $90 million in its first four days of release and setting a new high watermark for the holiday weekend.' Shang-Chi himself (Simu Liu) took to Twitter to celebrate. With a stock photo. Of… himself?"
Venom: Let There Be Carnage is moving releases dates again, but this time it's a good thing.
"There have been rumors of a release date change for the Venom sequel (again) for a while now, as Hollywood eyed the Labor Day weekend to test the confidence of audiences returning to U.S. theaters in the wake of the rising delta variant cases of covid-19. It turns out those rumors were true… but not in the way many people expected."
Amazon has lost its Mrs. Smith as Phoebe Waller-Bridge exits the project.
"It was the power couple we never knew we needed, and one that was never meant to be: Donald Glover's Mr. Smith is in search of a new Mrs. Smith as Phoebe Waller-Bridge exits the highly anticipated Amazon series. According to The Hollywood Reporter, the Fleabag creator has left the leading lady role due to creative differences with Glover."
The Ten Rings we saw in Shang-Chi aren't really anything like they appear in the comics, here's why Marvel changed up their origin, appearance, and abilities.
"In Shang-Chi and the Legend of the Ten Rings, the Mandarin makes his epic debut (for real this time) along with his powerful Ten Rings. But these mysterious, possibly alien objects went through a series of changes before entering the MCU. No longer the finger jewelry that once graced Marvel's comic books, the Ten Rings are now Shaolin-style iron rings worn on one's forearms."
We're already seeing the effects of China's major gaming restrictions.
"New regulations aimed at players under 18 went into effect in China starting September 1. These restrictions limit young players to one hour of online gaming from Friday to Sunday and include public holidays. Inevitably, workarounds have already appeared."
Nake and Afraid of Love has proven itself as one of reality television's most effective dating shows.
"Dating shows over the years have necessarily evolved, but at the heart of every iteration, the goal remains the same: to find love from the curated pool of strangers handpicked by producers and casting agents, in an environment that is a bland simulacrum of real-life situations."