News
Link Tank: Seth Rogen Donkey Kong Movie in Devolpment
A Donkey Kong spinoff of the Super Mario movie is on the way, Zack Snyder's next film found its star, Overwatch 2 has been delayed, and more in Link Tank!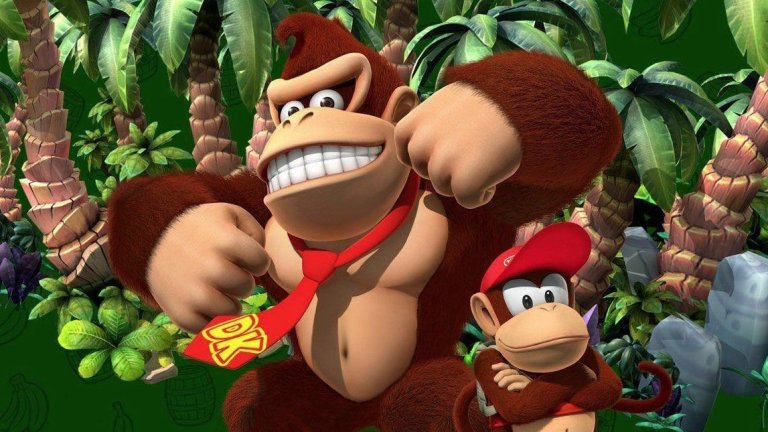 More than a year before Illumination's Super Mario movie hits theaters; the studio is also planning a Donkey Kong spinoff starring Seth Rogen.
"It's fair to say that when the cast of the upcoming Super Mario was revealed it led to a lot of chatter online. For one thing, it'll be strange that a series of characters from a fantastical Nintendo world will have the voices of some of Hollywood's biggest stars; it's sure going to be intriguing when the film lands in the Holiday season of 2022. One of the surprise casting decisions was Seth Rogen as Donkey Kong, which naturally means we can expect DK to have a decent amount to say. The most cinematic the character has been in recent-ish history is some outrage at bananas being stolen, so a talking version of the iconic character will be quite a thing."
Star Trek Beyond and The Mummy star Sofia Boutella is set to lead Zack Snyder's sci-fi movie Rebel Moon for Netflix.
"Remember almost 10 years ago when there were rumblings that Zack Snyder was pitching a Star Wars movie? Obviously, that project never happened. But the general idea behind that film—minus the mythology of a galaxy far, far, away—is still happening, and it just added its first star. Deadline reports that Kingsman, Mummy, and Star Trek Beyond actress Sofia Boutella has been cast by Zack Snyder for his next movie, Rebel Moon."
Do you want to see Eternals but don't have much experience with the Marvel Cinematic Universe? Here's the only movie you need to watch to understand what's going on.
"To casual MCU fans, preparing for Eternals will seem more difficult than usual. The upcoming Chloé Zhao-directed superhero epic is largely disconnected from the rest of the MCU — focusing on characters and events that previous Marvel films haven't explored. To its credit, that separation allows Eternals to carve out a singular space for itself within the increasingly crowded MCU. However, the film also explores the history of its universe more deeply than any Marvel film has before; keeping track of its various characters and lore dumps might be difficult for all the non-comic obsessives in the audience."
A slew of shocking cliffhangers has Supergirl gearing up for an emotional season finale.
"Welp, it turns out the one way for William Dey to finally earn my respect was to use his dying breaths to dictate a petty-as-hell subject line for an email to his overstepping boss. Buckle in folks, because tonight's episode of Supergirl is a bit of a weird one. It starts out overly talky, gets kind of goofy for a moment, and then takes a decidedly dark turn at the end."
Bad news, Overwatch 2 and Diablo 4 have both been delayed all the way to 2023.
"Activision Blizzard announced during an investor call today that Overwatch 2 and Diablo 4 won't be arriving as soon as originally planned, but didn't provide a new timeframe for when the two big sequels will eventually come out. 'While we are still planning to deliver a substantial amount of content from Blizzard next year, we are now planning for a later launch for Overwatch 2 and Diablo IV than originally envisaged,' the company said."
Valkyrie from Thor: Love and Thunder actress Tessa Thompson shares all the fun things she got to do while shooting the movie.
"Tessa Thompson is easily one of the most fascinating actors out there. With a successful career making films such as Sorry to Bother You and playing Bianca in the Creed franchise, she is constantly working and keeping us on our toes. In a recent interview on Jimmy Kimmel Live!, Thompson talked with Kimmel about her latest movie, Passing, directed by Rebecca Hall, and her work in the Marvel Cinematic Universe."