News
Link Tank: The Scarlet Witch's Treatment in WandaVision vs. Marvel Comics
The Scarlet Witch, a review of Amazon's Invincible, everything to know about Russian Doll season 2, and more in today's Link Tank!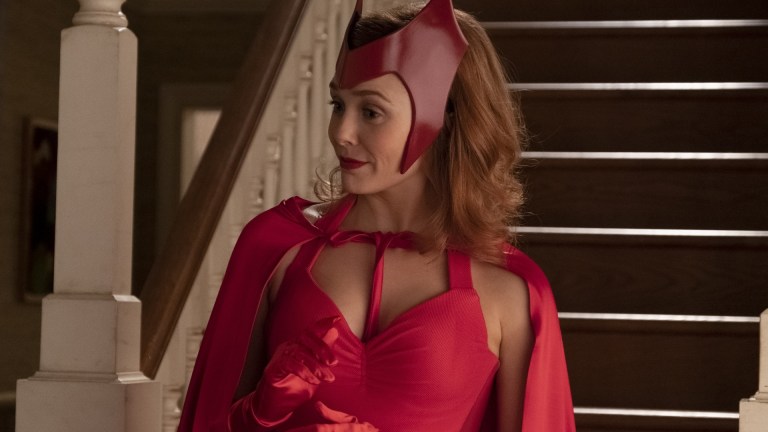 Disney+'s WandaVision was kinder to Wanda Maximoff than most of Marvel Comics have been to the Scarlet Witch in recent decades.
"Despite Wanda Maximoff's fifty-seven year history with Marvel, comics haven't been exceptionally kind to the Scarlet Witch, which made WandaVision's deep exploration of her grief a breath of fresh air. Created by Jack Kirby and Stan Lee in 1964, Wanda made her first appearance in comics way back in X-Men #4."
Amazon's new animated Invincible series is true to the source material and well worth your time.
"You can immediately feel the work that went into making Amazon's new animated Invincible series feel like a tonally-accurate adaptation of the source material that highlights the show's stellar cast. But the show arrives at a time when stories like the original comic and other narratives it drew inspiration from have essentially become the default in superhero media."
Check out these facts about Judy Blume's Are You There God? It's Me, Margaret ahead of its movie adaptation.
"Are You There God? It's Me, Margaret, may technically be middle-aged now—the pre-teen tale by Judy Blume turned 50 last year—but its lessons are for the ages. Whether you read it in the 1970s or the 2000s, Margaret Simon's sixth-grade trials and tribulations no doubt rang true."
The Wall Street vs. GameStop fiasco has birthed a new kind of YouTuber: the Stonk Streamer.
"Jason Frank, a 35-year-old Floridian known as TheStockGuy, is already streaming on Twitch. He's wearing a black T-shirt with a stormtrooper on the front as he leans back into a rolling desk chair. A print of Jay Powell, the chair of the Federal Reserve, dressed as a saint looks on from a bookshelf. Rebecca Black's 'Friday' plays in the background."
A recent survey revealed that users think Facebook is the least secure social media platform.
"In 2020, all eyes in the tech world were on TikTok. Taking exception to the app's Chinese backers and potential security threats, the US government tried to get the service banned. But we have seemingly turned the page on this moral panic in 2021, now that the app's forced sale has been avoided. So which social media platform is thought to be the least secure these days?"
Natasha Lyonne's Russian Doll was a Netflix hit. Here's everything we know about the second season.
"With every death, more and more people fell in love with the first season of Natasha Lyonne's twisted time-loop comedy Russian Doll. The Netflix original centers on Nadia (Lyonne), a hard-partying New Yorker whose 36th birthday turns fatal, throwing her into a Groundhog Day-like scenario in which she must die repeatedly to solve the mystery of what killed her in the first place."