News
Link Tank: The Rocky Road to the Release of Shrek
Shrek struggled during production, the Nintendo Switch has a malfunction, some of the worst video games ever made, and more in Link Tank!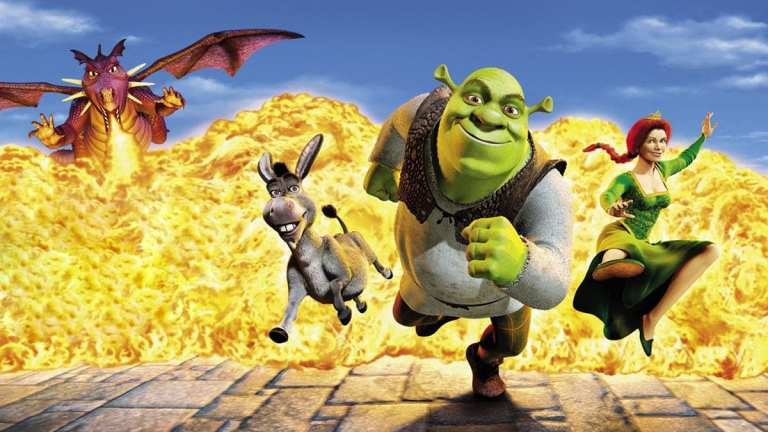 20 years later, Shrek remains a pop culture phenomenon, but the film's road to hitting the big screen wasn't pretty.
"Today, it's difficult to imagine Shrek as anything but an instant hit. After all, the subject of the 1990 children's book was always destined for Hollywood stardom, says producer John H. Williams. 'I thought Shrek was outrageous, irreverent, iconoclastic, gross, and just a lot of fun," Williams says in the production notes for the 2001 movie. "He was a great movie character in search of a movie.'"
Megan Fox is mounting an acting resurgence, and what better way to kick it off than perhaps a career-best performance in Till Death?
"As a Megan Fox fan, I was going to be delighted by any film that comes out during her coming back era. (Meganaissance?) Still, as a horror fan, there was an extra delight in the intrigue around her new thriller Till Death, and with it getting good reviews, plus a runtime of 1h and 28 minutes, I was sold. What I received was a well-paced, well-acted film that combined the best aspects of Fox's image as well as a cathartic revenge film."
Sarah Michelle Gellar is hopeful that the new Master of the Universe reboot will satisfy fans of the series.
"In Kevin Smith's Netflix sequel to the classic Masters of the Universe cartoon, the warrior/Prince Adam's best friend Teela plays just as important a role as He-Man himself. It's a change to be sure, and change is something some 40-year-old nerds traditionally don't handle well when it comes to the classic franchises of their youth. But Sarah Michelle Gellar, the voice of Teela and beloved Buffy the Vampire Slayer icon, feels optimistic about those fans' reactions to Revelation."
It looks like there's a way to fix the Nintendo Switch's biggest malfunction, and it's not how you'd expect.
"Earlier this week, a video by YouTuber VK's Channel purported to finally have the fix for the pernicious Joy-Con drift plaguing countless Nintendo Switch fans. It is the latest in a wide-ranging number of home remedies attempted by desperate people who don't want to see 70-80 dollars go down the drain. And since the method described actually seems to work for some people, the video has since gone viral."
In the mood for some summer scares? These are the best horror movies streaming on Netflix right now.
"The greatest horror movies of all time get under your skin with original conceits. They sharpen your paranoia to burrow down into your brain. They grab hold of your heart with iconic imagery—you'll never forget Freddy's claws, no matter how hard you try."
From Deal or No Deal to Fast and Furious, these are some of the worst video games ever created.
"Playing video games isn't always a pleasant experience. Bad graphics, writing, and gameplay are a few factors that can quickly turn what should be a fun activity into a frustrating headache. According to critics, there are a handful of games that aren't even worth picking up your controller for."