News
Link Tank: Revisiting Hackers After 25 Years
Revisiting 1995's Hackers, Killer Whale attacks, best books to read this fall, and more in today's Link Tank!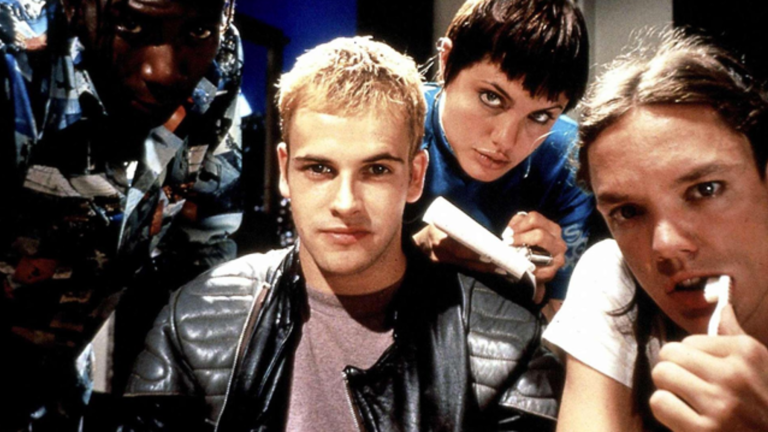 About twenty-five years ago, the movie Hackers introduced the internet to the wider American audience.
"It's wild to think that the internet has only been a part of the public consciousness for a few decades. When the movie Hackers hit theaters in September 1995, only 14 percent of Americans had access to the web, according to Pew Research, and the vast majority were on achingly slow dial-up. But the online revolution was just around the corner."
Killer whales have been attacking boats near the Spanish waters, and it seems to be on purpose.
"Reports of orcas confronting boats have been coming in from sailors across southern Spain for the past two months. In some cases, the damage has been significant, with boats losing parts of their rudders. Some crew members have been wounded from the jolts. These do not appear to be accidental encounters."
John Boyega steps down as the brand ambassador for Jo Malone after the perfume brand took his commercial concept and replaced him with Chinese actor Liu Haoran.
"Actor John Boyega is stepping down as brand ambassador for the perfume brand Jo Malone, following their decision to replace him in a Chinese version of the ad campaign while using all the concepts of his original piece. Controversy arose when it was revealed that Jo Malone basically took the commercial that Boyega filmed, swapped out the entire thing, and replaced him with Chinese actor Liu Haoran."
A new genetic study reveals that the Vikings might not have been as homogenous as we previously thought.
"History books typically depict Vikings as blue-eyed, blonde-haired, burly men sailing the north Atlantic coast to pillage wherever they set foot on land. while some of that may be true, a new genetic study of Viking DNA is flipping much of this history on its head."
From Piranesi by Susanna Clarke to The Silence by Don DeLillo, here are the 25 books to check out this fall.
"The final months of the year can feel like a sprint to the finish even during normal times, but 2020's darkening days combined with restrictions on indoor gatherings and the threat of a 'twindemic' make the months ahead feel more like a hundred-mile uphill barefoot endurance race through a forest infested with rabid wolves and White Walkers."