News
Link Tank: The Relevance of Spike Lee's Do the Right Thing
What we can learn from Do the Right Thing, how Star Trek inspired NASA's Artemis Accords, and more in today's Link Tank!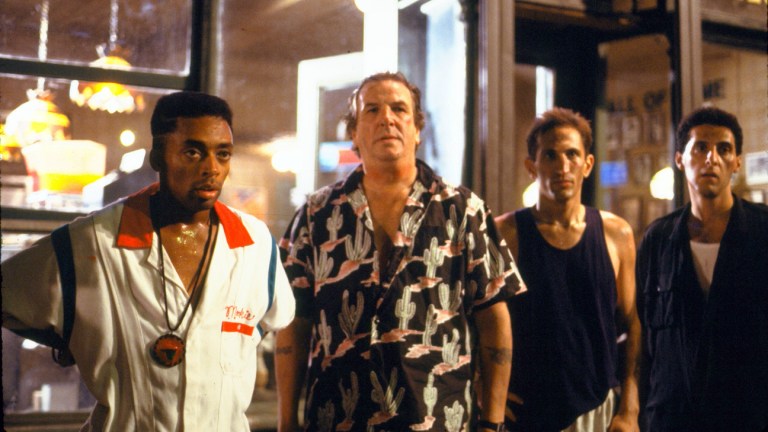 Director Spike Lee's 1989 film Do the Right Thing is more relevant now than ever.
"Over the weekend, director Spike Lee released a short film, '3 Brothers,' which intercuts footage of the deaths of Eric Garner in 2014 and George Floyd last week alongside the death of the fictional Radio Raheem, from his 1989 film Do the Right Thing. 'This is history again and again and again,' Lee said after the short aired on CNN."
Law & Order creator and executive producer Dick Wolf fired a writer over an offensive Facebook post.
"Dick Wolf, the creator and executive producer of the Law & Order franchise, has fired one of the writers of his upcoming L&O spin-off series. Craig Gore, who has written for fellow cop shows S.W.A.T. and Chicago P.D., posted a photo of himself holding an assault rifle and wearing a mask, with captions that read…"
Here are five non-profit organizations that promotes racial equality that you can support.
"As people gather across the nation to protest racial injustice and police brutality following the killing of George Floyd by a police officer, you might be wondering what you can do to help promote equality and empower Black communities."
Star Trek inspired countless scientists and science endeavors, including NASA's Artemis Accords.
"With the launch of the Artemis Accords, NASA created a pact that aims to foster global cooperation and non-aggression beyond the boundaries of our planet, specifically as it relates to exploring the Moon. In a statement about the overall goals of the Accords, Mike Gold associate administrator for international relations at NASA, said in May…"
HBO Max's launch this week is, arguably, a hot mess of confusing brand identities.
"HBO Max was supposed to launch as the new, jam-packed streaming service of our wildest dreams—an HBO Now revamped, essentially, with all of HBO's library plus all of WarnerMedia's vast catalog. But despite the fanfare, HBO Max launched this week as a muddled mix of confusing brand identities that neither honors HBO's high-bar legacy nor gives a clear idea of what Max is trying to be."
Sega is celebrating its 60th anniversary with four versions of Game Gear Micro at $50.
"Sega was founded on June 3, 1960, meaning today marks the company's 60th anniversary. To celebrate, we're getting new gaming hardware from the company that gave us the Master System, Genesis, Saturn, Dreamcast, and Game Gear."