News
Link Tank: NFL and EA Renew Madden NFL Championship Series Deal
The Madden 23 Championship series registrations are now open, LEGO revealed a massive new Harry Potter set, the new Predator actor was once a food vlogger, and more in Link Tank!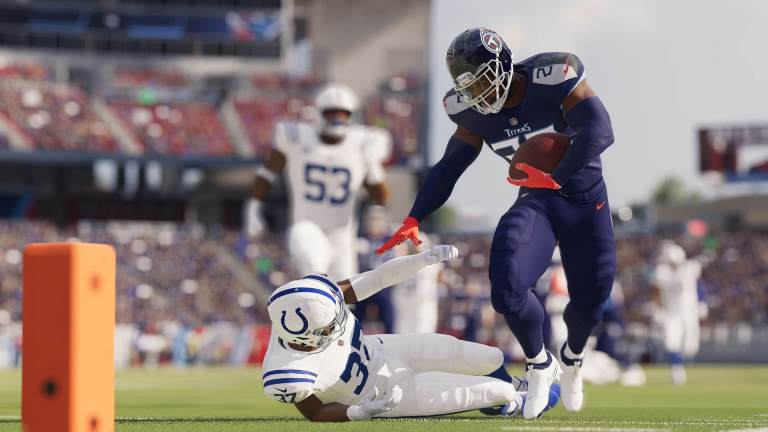 Electronic Arts and the National Football League to entertain millions of football fans through multi-year exclusive eSports deal renewal and registration is now open for the MCS.
"Today, Electronic Arts and the National Football League (NFL) revealed a new multi-year partnership renewal for the EA SPORTS™ Madden NFL Championship Series (MCS).  The announcement follows competitive Madden NFL's best season in history as last year's MCS 22 achieved a 4x broadcast increase for its average minute audience year-over-year. The agreement will help align MCS with NFL events and key moments throughout the season, as the NFL and EA continue to grow and deepen NFL fandom through esports.  The NFL and EA will elevate Madden NFL competitors into stars, using creative, humanizing storytelling to entertain Madden and football fans alike."
Find out more and register here
LEGO unveiled a massive Hogwarts Express set that measures nearly four feet in length.
"The LEGO Group has revealed a stunning new rendition of the Harry Potter Hogwarts Express train. The new LEGO Harry Potter Hogwarts Express Collectors' Edition set measures a whistle-blowing 118cm long and is your ticket to a magical LEGO adventure at Hogwarts. Rich in details both inside and out, the model includes the steam engine sitting on a track-display-base, a turning lever to activate the driving wheels, the coal car, the passenger car featuring light up bricks, and a spectacular replica of Platform 9 ¾, which can be attached in several different places."
Apparently, DC was planning on building towards a Crisis on Infinite Earths adaptation for the DCEU until the new regime took over.
"How do you solve a problem like the DC Extended Universe? While Marvel has charted an interconnected and highly profitable cinematic universe over the last decade, fellow comics giant DC has been unable to materialize the same success. There have been bright spots in the DCEU (Patty Jenkins' Wonder Woman), and highly successful one-offs like Joker (with its own sequel coming), but nothing that has cohered into a larger functional strategy for the brand. After laying the Snyderverse to rest, DC announced plans to focus on individual films rather than an interconnected universe, expanding their slate to include both theatrical films and HBO Max originals."
Remember Stardust? The Neil Gaiman adaptation turned 15 years old, and here's why you should revisit it.
"As I sat down to revisit Matthew Vaughn's adaptation of the Neil Gaiman novel Stardust, a family friend who was visiting asked me a question. 'What are you watching?' 'Stardust. 'What's that?' 'This fantasy movie with Michelle Pfeiffer and Robert De Niro.' 'I've never heard of it.' 'Henry Cavill is also in it and he fights Daredevil.'"
Before he played the Predator in Prey, Dane DiLiergo was a food vlogger.
"Prey, the latest Predator movie, is a very good action movie. And part of what makes it all work is its new Predator, a lankier and more hot-headed intergalactic hunter portrayed by a six-foot, eight-and-a-half-inch-tall actor named Dane DiLiegro who, we are pleased to report, used to be an Anthony Bourdain-inspired food vlogger."
Splatoon 3 is right around the corner, and here are all the details we know about the video game threequel thus far.
"Nintendo opened the floodgates today and unleashed a torrent of info about its upcoming party shooter, Splatoon 3. In addition to revealing 12 new maps, a Wednesday Direct also showcased new weapons, personal lockers, and shops galore. Splatfests are also confirmed, with three idols at the helm this time around. It was a whole lot. And we haven't even gotten to the swole crustacean yet."