News
Link Tank: Pop Culture Happenings to be Thankful for in 2020
Pop culture in 2020, a first impression of the hyperloop, the Saved by the Bell reboot, and more in today's Link Tank!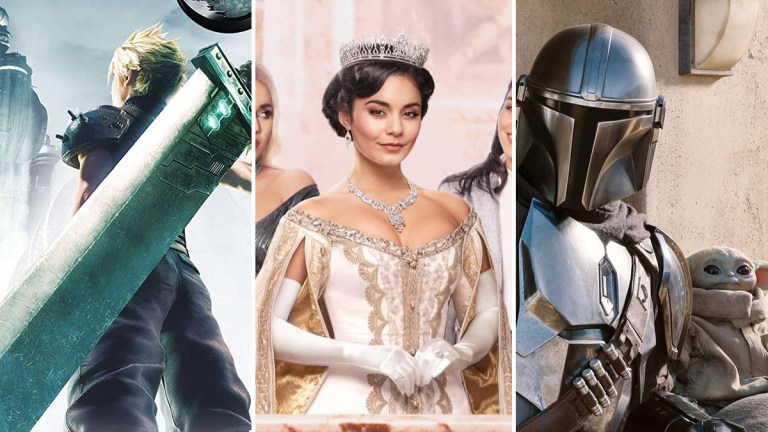 We don't have a lot to be happy about in 2020, but these pop culture happenings are some things to be thankful for.
"No matter who you are or where you are, 2020 has been a rough year. It's been a year where things have gotten so bad, sometimes you just had to find joy in the most unexpected of places. Family, friends, a new book or video game. It's different for everyone."
Are you still having trouble wearing face masks because of the way they fit (or don't)? This tip may be the answer to your problem.
"As face masks have become part of daily life, people have come up with innovative ways to make them more comfortable and effective. There are tricks for masking up without hurting your ears, fogging up your glasses, or breaking out. This new tip from Olivia Cuid, M.D. could be the key to making large masks fit better around your face."
The hyperloop is an innovative form of travel in the making. Earlier this month, someone was able to experience it for the first time as a public passenger.
"For Sara Luchian, riding the hyperloop cemented her place in history. The 37-year-old director of passenger experience at Virgin Hyperloop was one of the first people to ever publicly ride the high-speed pod transit system on November 8. She was accompanied by Josh Giegel, the company's 35-year-old co-founder and chief technology officer."
Celebrating Thanksgiving in isolation doesn't mean you have to be alone. Here's how to have a successful virtual Thanksgiving dinner tomorrow.
"Thanksgiving is just around the corner, and unfortunately, it's a terrible time for people to be traveling long distances to be in close contact with family and friends. As the COVID-19 infection numbers continue to climb, cities around the United States are once again entering the lockdown phases that beset the nation back in March."
The Saved by the Bell reboot on NBC's Peacock is surprisingly good and well worth a watch.
"On paper, a Saved by the Bell reboot sounds like a terrible idea. As a nation, we've already suffered through multiple seasons of Fuller House; haven't we tested our limits of '90s sitcom nostalgia? Well, consider me as surprised as anyone that the Saved by the Bell reboot, that's dropped on Peacock, is not just okay—it's actually pretty great."
Gina Prince-Bythewood's The Old Guard was a considerable hit on Netflix, so why hasn't it been greenlit for a sequel?
"In early October, Netflix came under fire, and rightfully so, as people noticed a pattern amidst their mass exodus of tv show cancellations—17 of the 23 canceled shows featured leads that were women, POC, LGBTQ+, or a mix of the three."