News
Link Tank: Nomadland Named Annual Best Picture by The Online Film Critics Society
The Online Film Critics Society winners, the Virgin Hyperloop concept video, the Puppy Bowl players, and more in today's Link Tank!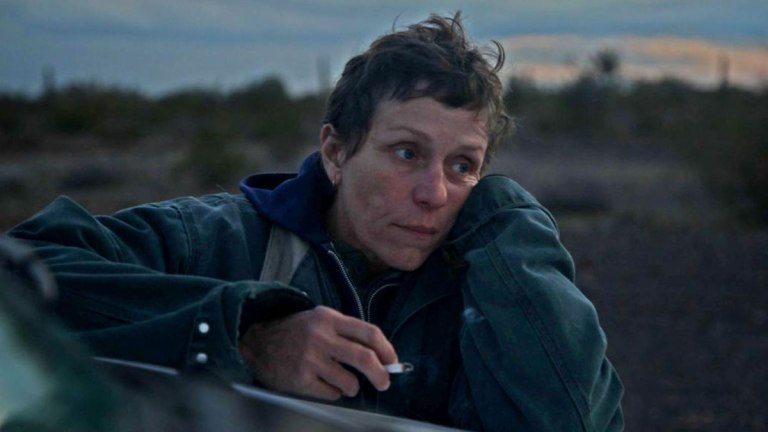 The Online Film Critics Society (OFCS) has named Nomadland as Best Picture in their reveal of the annual top ten films and winners of other award categories.
"The Online Film Critics Society (OFCS) has revealed its annual Top Ten List as well as winners of its film awards which was topped by Nomadland. In addition, The Chloé Zhao American wanderlust drama was named Best Picture. Also on the list is Pixar's Soul which was also named Best Animated Feature."
Acclaimed poet and writer Maya Angelou is the latest addition to Mattel's "Inspiring Women" line of Barbie dolls.
"Since its inception in 2018, Mattel's 'Inspiring Women' line of Barbies has featured Susan B. Anthony, Rosa Parks, Sally Ride, and seven other female role models from the past and present. The latest is celebrated poet and writer Maya Angelou."
Check out this concept video from Virgin Hyperloop showing how passengers and cargo will travel at over 700 miles per hour in their futuristic train.
"Virgin Hyperloop has released a concept video of its futuristic transport system in action, and it looks out of this world. The company is building on Elon Musk's white paper, first released in 2013, which details a vacuum-sealed pod transit system that can move passengers and cargo at speeds of over 700 mph."
Google is set to end third-party internet cookies inside Chrome and replacing them with an in-house alternative.
"Google will debut its replacement for third-party internet cookies inside the Chrome browser this spring. The change will start rolling out in April with the Chrome 90 release. The software will include a new on-off switch for the company's Privacy Sandbox initiative, an attempt to phase out the third-party cookies with a Google-sponsored alternative."
The 17th annual Puppy Bowl from Animal Planet has announced their lineup of this year's players.
"There is truly no more joyous occasion each winter than the annual reveal of the Puppy Bowl lineup. Each year before the 'Big Game,' the 'Big Game' being the Puppy Bowl, Animal Planet releases a slideshow of the 'players,' the 'players' being the adorable pups that will participate in the rumble."
A species of rodent previously believed to be extinct due to an volcanic eruption are actually doing pretty well.
"When a colossal plume of ash and lava exploded from Mount Pinatubo in the Philippines in 1991, few people probably had their minds on the animal life in the area, much less one species of rodent. The Pinatubo mouse was feared extinct after the eruption, but 30 years later, it turns out that the scrappy critters are actually thriving."