News
Link Tank: Netflix Drops Trailer for Gunpowder Milkshake Starring Karen Gillan
The trailer for Gunpowder Milkshake, a review of Pixar's Luca, why B.ARK is the next great indie game, and more.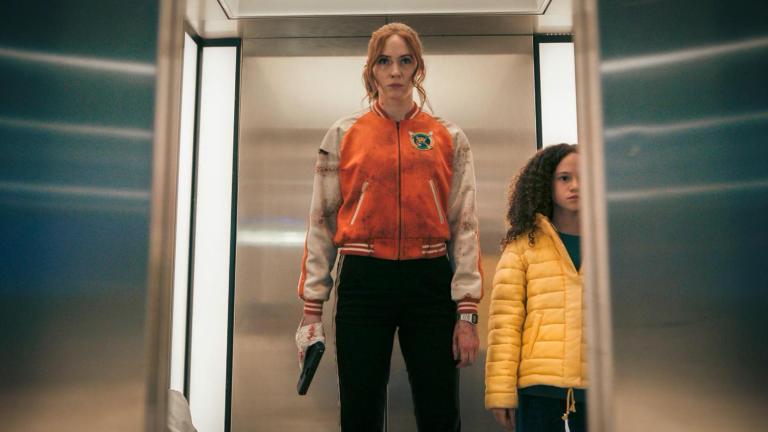 Netflix's upcoming assassin movie starring Karen Gillan and Lena Headey, Gunpowder Milkshake, looks incredibly promising in its new trailer.
"Hollywood loves an assassin movie—the melodramatic revenge plots, stylized fighting sequences, and potential for a full-blown franchise. Some turn out to be disappointing (like last year's Ava), but others turn out to be sleek and incredibly watchable, like the John Wick movies. This summer, Netflix is releasing its own assassin saga and, cutesy name aside, Gunpowder Milkshake does not appear to be messing around."
From Atlanta to It's Always Sunny in Philadelphia, here are the best TV shows you can stream on Hulu right now.
"Hulu (part of the Disney+ bundle) has become a thriving destination not only for great original programming, but also for terrific series you might not have caught elsewhere. Accordingly, we searched through the streaming service's library of titles to create a shortlist of the best TV options they're currently offering."
As Prime Day inches closer, so are Amazon scams spiking. Here's how you can protect yourself if you're looking to shop on Amazon on June 21 and 22.
"Prime Day (June 21 and 22) is so named because it's an Amazon event. But in the minds of consumers, it's a prime day to pick up bargains. It's also a day to watch out for scams. Bolster Research says that those getting ready to make purchases should expect seven times the usual number of unscrupulous sellers looking to pull in some extra profit."
Pixar's latest animated project, Luca, is a perfectly likable film that lacks that special something that would make the movie great.
"If you watch Luca, the latest film from Pixar Animation Studios, the odds are you're going to like Luca. There's not much not to dislike; it's bold and beautiful to look at, the characters are entertaining and complex, and the story is dramatic and emotional with just the right amount of action. On top of all that, the music and setting give the entire movie a distinct, palatable feel."
A new and exciting casting rumor for The Flash movie spells the biggest advantage the DC Universe has over Marvel.
"Out of all the heroes in the DC Universe, it's the Flash who most has the power to traverse time and space. But the Scarlet Speedster's incredible abilities will be taken to their fullest extent with a surprising cameo that rumors claim will change everything for 2022's The Flash."
B.ARK, an upcoming shoot 'em up game about dogs in space from indie developer Tic Toc Games, should be on your must-play list.
"I've always been drawn to the absolute madness of shoot 'em ups where the screen is littered with projectiles you have to try and dodge while unleashing your own wave of attacks. That being said, I've never really been good at them, after all, they're lovingly called bullet hell for a reason. B.ARK, created by indie developer Tic Toc Games, may be the first time I've felt semi-descent at one of these."