Features
Metroid Dread: From Canceled DS Game to E3 Showstopper
Metroid Dread was the biggest surprise of Nintendo's E3 2021 presentation, but the full history of this project is even more shocking than its reveal.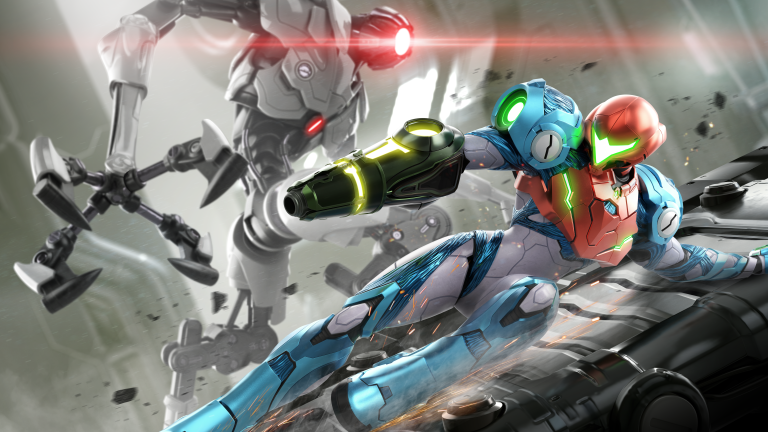 While many of us were expecting to learn more about Metroid Prime 4 during Nintendo's E3 2021 Direct presentation, we were more than happy to see Nintendo instead reveal Metroid Dread: a 2D Metroid title from the same studio that brought us Metroid: Samus Returns for Nintendo 3DS.
The reveal of Metroid Dread stunned many fans who were prepared for just about every announcement besides this one, but the news has come as less of a shock to those who have been following Metroid Dread's development for over 15 years.
Yes, Metroid Dread is the resurrected version of a previously canceled Metroid project, and the story of how it got from there to Nintendo's E3 2021 showcase is absolutely fascinating.
Metroid Dread reports first began to spread in 2005 when the title was briefly mentioned in Game Informer magazine and appeared on a leaked list of upcoming Nintendo releases. At that time, the only things people knew about the project were its name, the rumor that it would be based on Metroid Fusion's gameplay, and the fact it was being developed for Nintendo DS. Most fans expected the project to be formally revealed at E3 2005 or E3 2006.
That's when things got weird. Not only did Metroid Dread miss E3 2005, but by October, some outlets were reporting that it had been canceled. However, that news was soon contradicted by IGN and Official Nintendo Magazine who each suggested that the game could still be released sometime in 2006.
We did get a DS Metroid game in 2006, but that game turned out to be Metroid Prime Hunters (which was modeled after the 3D Metroid Prime series and not the classic 2D Metroid games). The fanbase was soon split between those who thought that Metroid Dread was just a working title for Hunters (and that some of those early leaked details were simply wrong) and those who thought that Dread was a separate project that could still be released that year. The latter group was proven wrong as the calendar turned to 2007.
However, 2007 did bring us Metroid Prime 3: Corruption and the next major piece of the Metroid Dread puzzle. See, there's a hidden message in Corruption that reads "Experiment status report update: Metroid project 'Dread' is nearing the final stages of completion." While it seemed like a pretty obvious nod towards Metroid Dread and its apparently impending release, Corruption director Mark Pacini tried to write the wording off as a coincidence. More than a few fans suspected he was lying, but Nintendo informed GamesRadar later that year that they were "not making the 2D Metroid at this point in time."
While the history of Metroid Dread's reported development is fairly well-documented up until this point, this is where we enter the realm of speculation.
There are a lot of theories about what happened to Metroid Dread between 2007 and now. Some still claimed the game never really existed, but most suspected that it had at least existed at one point in some form. In fact, one of the most popular Metroid Dread theories suggested that Nintendo simply wasn't impressed by the game's early demos and decided to scrap the project indefinitely. It was even reported that the game was going to be picked up at one point by Nintendo Software Technology, but that Nintendo decided to drop them as a possible developer after Project H.A.M.M.E.R. was canceled. Again, though, a lot of that information is based on a series of fairly loose reports and some educated guesses based on quotes and investigations.
Even those who were seemingly close to the Dread project during its reported development period would sometimes contradict each other when discussing what happened to it. For instance, series designer Yoshio Sakamoto noted in 2010 that Dread did exist at one point but that Nintendo would need to essentially start the project from scratch if they ever wanted to return to the idea. However, IGN co-founder Craig Harris (who had been following Dread's development closely over the years) reported that he had seen the game's completed story and believed that Nintendo could bring it back whenever they wanted. That led some to believe that the game may have actually been close to finished at the time it was canceled or abandoned. However, it could just be that Dread's story was one of those elements of the project that Nintendo was happy with and that the rest of the game is what needed retooling.
One idea that has remained fairly consistent over the years is the belief that Nintendo remained willing to resurrect Metroid Dread if they ever felt that people really wanted a new 2D Metroid game. While that was generally accepted to be true, nobody was entirely sure what it actually meant. How could Nintendo tell if people wanted a new 2D Metroid game if they refused to release more Metroid games? Fans spent years practically begging for Nintendo to give them either a new 2D or 3D Metroid game in the style of previous entries, and those pleas hadn't resulted in much until that point.
Interestingly, one of the fans that tried to convince Nintendo to revive 2D Metroid games during that time was Sakamoto himself. Actually, Sakamoto was apparently 2D Metroid's biggest champion over the years and had spent quite some time looking for a way to revive that concept. Eventually, he approached developer MercurySteam to make a new 2D Metroid game following their work on Castlevania: Lords of Shadow – Mirror of Fate. MercurySteam reportedly wanted to remake Metroid Fusion, but Sakamoto suggested that they remake Metroid 2 instead. Obviously, that suggestion eventually became 2017's Metroid: Samus Returns.
And that's about how we arrived at this point. Following the success of Metroid: Samus Returns, Nintendo was seemingly finally convinced that people wanted more 2D Metroid games and decided to let MercurySteam lead the development (with assistance from Nintendo) of the now-revived and recently revealed Metroid Dread. It's not currently known how much DNA this new version of Dread shares with the old one, but Sakamoto recently said that it is based on an idea that began 15 years ago, so it certainly sounds like it's going to be fairly close to the game that the Metroid team wanted to bring us years ago.
So why wasn't Metroid Dread released years ago? Well, Sakamoto says that Nintendo DS technology simply didn't allow the team working on the game at that time to complete the experience they envisioned. That would seem to support the idea that some version of Dread had been developed and showcased internally at one time, and that there may be something to the reports that the early builds of the title simply weren't impressing the right people. Still, there are many unanswered questions that remain regarding why the project wasn't revived sooner (especially for Nintendo 3DS).
For now, though, it's enough to know that we'll finally be able to play Metroid Dread when it's released for Nintendo Switch on October 8.