News
Link Tank: Netflix's DeadEndia, and LGBTQ+ Representation in Animation
Netflix's DeadEndia, Microsoft Flight Simulator 2020, Black suffragists you should know, plus more news in today's Link Tank!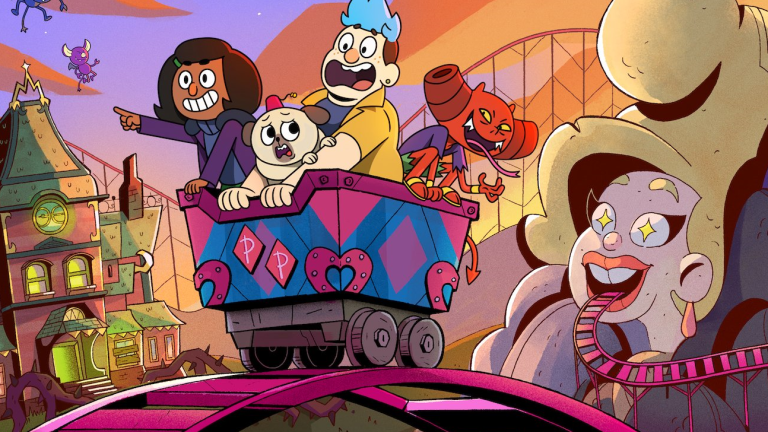 Hamish Steele, the creator of DeadEndia on Netflix, talks about bringing more LGBTQ+ representation in animation.
"Back in 2014, Dead End, a five-minute cartoon about two friends (Barney and Norma) and a talking dog (Pugsley) who find their house is haunted, debuted on Cartoon Hangover. The cartoon proved but to a one-off, but in 2015, Dead End was reworked into DeadEndia, a comic book self-published by creator Hamish Steele."
Microsoft Flight Simulator 2020 may just be this year's most ambitious video game, and here's why.
"Video games have always been the vanguard of technological advancement as developers wring hardware performance that no one thought possible. These advances come at no small cost—just look to Star Citizen to see how much time and money can be dropped into one game. This is why Microsoft Flight Simulator 2020 is so impressive."
From Sojourner Truth to Mary B. Talbert, here are ten Black suffragists from history you should know.
"On August 18, 1920, the 19th amendment granted women the right to vote. As Americans mark the 100th anniversary of the historic ratification, many people are only just realizing that the law primarily helped white women, while Black women and other women of color faced discrimination and intimidation when they tried to assert their right to vote."
The Boys' new main villain, Stormfront, is almost too accurate for these racist times.
"Look to your left. Now look to your right. Did you see a Nazi? If you were reading and/or watching The Boys in anticipation of the developments coming in the second season, chances are good your answer's a resounding 'Ugh, yeah. I do.' Our deepest condolences."
The US, China, and the United Arab Emirates all launched missions to Mars in 2020. So what is up with the fascination with the red planet?
"The United Arab Emirates kicked off a trio of missions with the July 19 launch of its orbiter, Hope. China followed four days later with Tianwen-1 (literally "Questions to Heaven"), a three-pronged mission that includes a lander, a rover, and an orbiter. NASA concluded the fireworks on July 30 with Perseverance, designed to put the largest, most sophisticated rover yet on Mars."
Was our solar system meant to be one with binary stars? A new study on the sun shed some light on its possible missing twin.
"Before astronomers first pointed their telescopes at the Sun in the early 17th century, the star had already existed for around 4.5 billion years. We've only ever seen a brief glimpse of our Sun's long and extensive lifecycle. According to a new study, we missed a spectacular view: Long ago, the Sun varied in brightness and activity. It may have also had a twin."