News
Link Tank: Netflix's Dad Stop Embarrassing Me! Sees Jamie Foxx Returning to Comedy
A Dad Stop Embarrassing Me! review, Jeff Kaplan's departure from Blizzard, Emilia Clarke's new superhero comic, and more in today's Link Tank.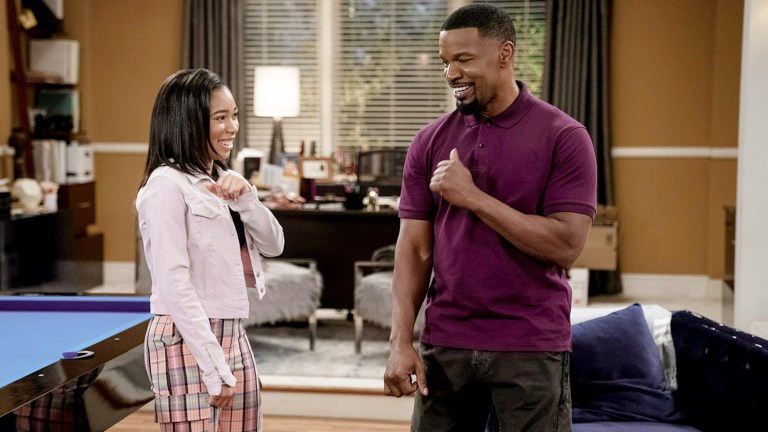 Netflix's Dad Stop Embarrassing Me! is a new Black sitcom that has Jamie Foxx revisiting his comedy roots.
"Executive produced by Jamie Foxx, his daughter Corinne Foxx, The Jamie Foxx Show creator Bentley Kyle Evans, and director Ken Whittingham, Dad Stop Embarrassing Me! is a multi-cam sitcom inspired by Jamie and Corinne's father-daughter relationship. Jamie Foxx assumes the role of Brian Dixon, and teenage actress Kyla-Drew plays his daughter, Sasha."
Netflix CEO Reed Hastings assures people that the streaming platform is not cracking down on password sharing.
"Netflix wants you to relax: It's not preparing a widescale crackdown on password sharing. Fears of crackdown came up last month when at least a few users encountered a new security measure that can block access to a Netflix account if you don't live in the same household as the actual account holder."
Jeff Kaplan's departure from Blizzard has reportedly thrown the company and the development of the Overwatch sequel in for a loop.
"The video game industry just got a shocking surprise. Blizzard veteran Jeff Kaplan has parted ways with the company after 19 years. Kaplan was best known for his work on the Overwatch series and had been actively serving as game director on the upcoming sequel."
Elizabeth Olsen's recent "Unfiltered" interview with Glamour UK is a refreshing look into the mind of the WandaVision star.
"Elizabeth Olsen sat down with Glamour UK to take part in their 'Unfiltered' interviews, and the result was a very open and frank conversation with the WandaVision star. Lizzie Olsen is the kind of celebrity that feels genuine in every interview you see her in. She's open and honest and doesn't shy away from talking about her own struggles with celebrity and anxiety, and it's refreshing to see."
April 22 is Earth Day. Learn why we celebrate this annual event and how it came about.
"Each year, Earth Day is a time to turn our attention toward the environment and raise awareness about threats to its well-being, from air pollution to climate change. But why does Earth Day fall on April 22? Is there any significance to the date?"
Game of Thrones actress Emilia Clarke recently finished writing a superhero comic for Image titled M.O.M.: Mother of Madness.
"The Mother of Dragons conquered Westeros; now, she's coming for the comics industry. Actor Emilia Clarke—who just recently joined the MCU—has written a new superhero comic for Image. It's titled M.O.M.: Mother of Madness, and it involves significantly more heroin-addicted raccoons than I would have guessed."