Link Tank: Late Mythbusters Host Grant Imahara Honored With STEAM Foundation
The Grant Imahara STEAM Foundation, facts about Emilia Clarke, looking back at PlayStation 2, and more in today's Link Tank!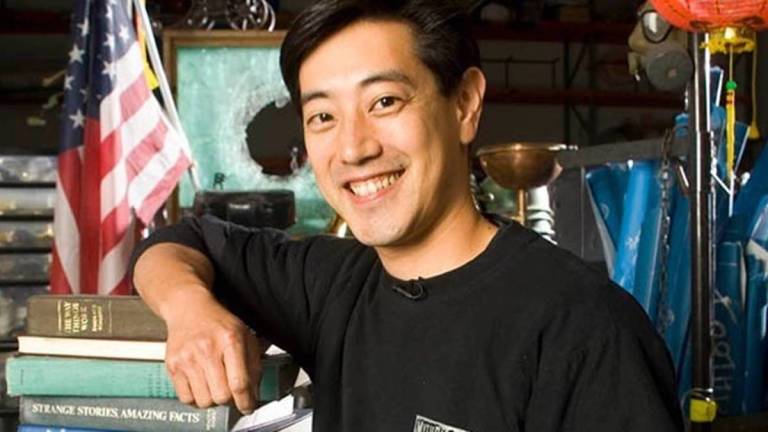 A foundation honoring the late MythBusters host Grant Imahara has been established to empower underprivileged youths to get into STEAM.
The late MythBusters host Grant Imahara would have turned 50 years old last week. A noted robotics engineer, Imahara had dedicated his prolific career to inspire others to partake in science and art. In honor of his life and legacy, his family and friends have established The Grant Imahara STEAM Foundation.
"There are many students, like my son Grant, who need the balance of the technical and the creative, and this is what STEAM is all about," said Carolyn Imahara, Grant's mother and Foundation co-founder.
The Grant Imahara STEAM Foundation is founded with the intention to pave ways for underprivileged youths to access opportunities in the fields of science, technology, engineering, art and math. Contributions will go towards supporting the USC Viterbi K-12 STEM Center, which provides programs that bring innovative STEM projects to under-resourced K-12 schools, teachers and families in Southern California.
Learn more about the Foundation's website here.
Check out some surprising facts you may not know about the amazing actress of Daenerys Stormborn, Emilia Clarke.
"Game of Thrones fans know every title claimed by Daenerys Stormborn of the House Targaryen: First of Her Name, The Unburnt, Queen of the Andals and the First Men, Khaleesi of the Great Grass Sea, Breaker of Chains, and Mother of Dragons. But there's probably a lot you don't know about the actress who played."
Few things in Borat 2 is as outrageous as the Rudy Giuliani scene. Here's what Sacha Baron Cohen and his alter ego Borat have to say about it.
"Borat Subsequent Moviefilm, Sacha Baron Cohen's follow-up to his subversive 2006 comedy Borat, is filled with moments that shock and surprise the audience. But few have made headlines like the final scene with former mayor and current Trump lawyer Rudy Giuliani."
It's been 20 years since the launch of PS2. Here's how the console captured and won over a generation for PlayStation.
"There's a certain kind of person who absolutely has to buy a console on launch day. They've been looking forward to seeing what the next generation of gaming will bring so hard that they're willing to put down money and risk disappointment before the reviews come in."
The Darkwing Duck Ducktales special is available to stream on YouTube for free, for all fans of DuckTales.
"As you might know, DuckTales recently aired, as part of its latest season, a forty-five minute Darkwing Duck special that spends a lot of time in the purple superhero's world. It introduces a lot of important elements of the character and maybe inches us closer to the standalone series he clearly deserves."
The Underworld Trilogy is leaving Netflix at the end of October. Here's why you need to watch these movies before they're gone.
"I'll blame it on the rise of the superhero of the 2000s that stole all my attention. But with their imminent departure from Netflix, I did myself a favor I owed long ago: I finally watched Underworld, Underworld: Evolution, and Underworld: Rise Of The Lycans, three dark action films you need to watch on Netflix before they all leave the streaming service on October 31."