News
Link Tank: Musicals, Machines, Monsters, and More! The Best Movies of 2021 (So Far)
The best films from the first half of 2021, Cyperpunk 2077 is on an upward trend, you can visit your favorite MCU locations, and more on Link Tank!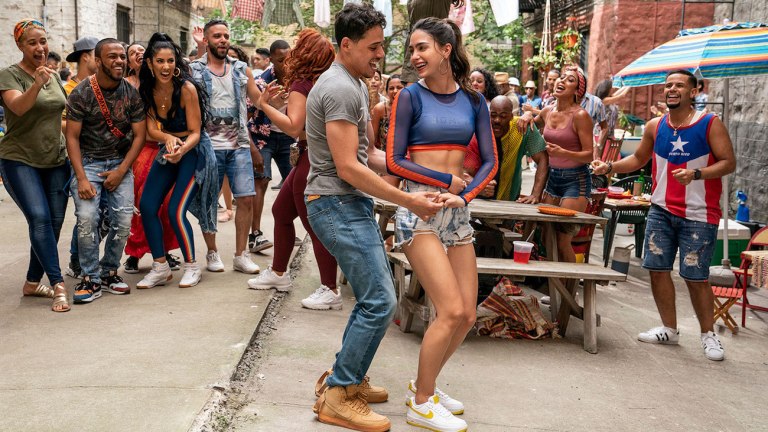 From In the Heights to The Mitchells vs. the Machines, these are the best movies of 2021 (so far).
"At the beginning of last year, it was impossible to predict just how much the moviegoing experience would change over the following months as theaters across the globe closed, many films shifted to a streaming-only release strategy, and blockbusters got punted to a year or two later in the wake of the pandemic. This year will be different in at least one significant way: We already know it will be strange. With movies getting hybrid releases and major studios attempting to make a return to 'normal,' it's hard to predict exactly what will come out and when. Hopefully, that makes a list like this more useful than ever."
Yes, that was actually Chris Hemsworth voicing the frog Thor in Loki.
"Believe it or not, Chris Hemsworth appears in the latest episode of Loki. Well, his voice does. The Kate Herron directed-episode titled Journey into Mystery takes place in a location at the end of time created by the Time Variance Authority called The Void. It's in this void that viewers see Throg (a version of Thor in Frog form from Earth-97161) trapped inside a bottle deep underground as he tries to break out to reach his Mjolnir."
Despite all the controversary, Cyberpunk 2077 was the most downloaded game on the PS4 in June.
"PlayStation has revealed the most downloaded PS4, PS5, and PSVR games during the month of June, and unsurprisingly, Ratchet & Clank: Rift Apart was the most popular PS5 title. More surprising is that Cyberpunk 2077, even after its messy launch and removal from the PSN store, was the most downloaded PS4 game last month."
Do you want to center your next vacation around the MCU? These are locations throughout the 24 film series you can visit in real life.
"While most of Marvel Cinematic Universe is magically brought to life on sound stages, the box office-busting superhero movie franchise also makes use of real-world locations around the world to bring its stories to life. Here are 21 Marvel Cinematic Universe movie locations you can visit in real life."
Seriously, what's the deal with beds blowing up in Mindcraft?
"Adventurers need a safe place to rest their weary heads after a long day of exploring and crafting, even in gcraft. How else would you wait out the night cycle and all the dangers that spawn? Beds don't just serve to fast-forward time in the game, though. They're respawning points. Whenever you enter a realm with a bed, you'll respawn there instead of the default location."
The best part of Army of the Dead is back in the heist prequel focusing solely on safecracking in Army of Thieves.
"Netflix knows what it's doing by releasing these first-look images of Army of Thieves. They're tempting us, trying to pull us back into the world of the Army of the Dead, and honestly, even though I have very mixed feelings about Zack Snyder's zombie movie, I'm absolutely here for more if it means more of Dieter, played by Matthias Schweighöfer. His character was hands down the best part of Army of the Dead, and I'm going to stand by the theory that somehow he survived."