News
Link Tank: Ming-Na Wen Loves Her The Mandalorian LEGO Set Too
Ming-Na Wen loves her Fennec Shand LEGO figure, Top Gun: Maverick has been pushed back again, the new Marvel game is going full Yu-Gi-Oh, and more in Link Tank!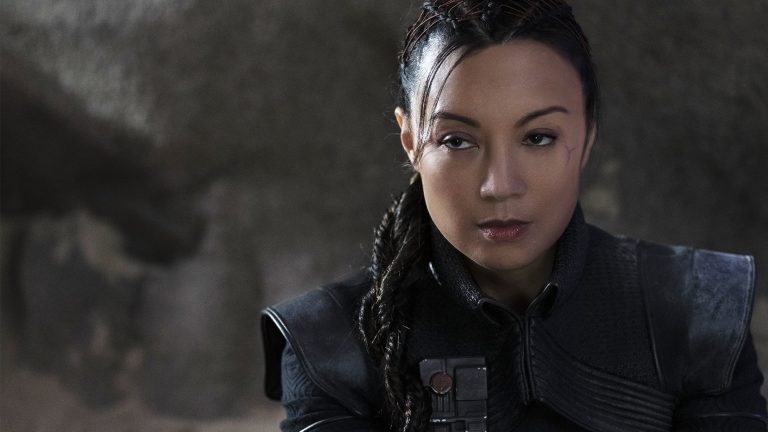 The Mandalorian actress Ming-Na Wen is obsessed with her new LEGO Star Wars set with a Minifigure of her character Fennec Shand.
"Ming-Na Wen means a lot to my generation. She was our Mulan, she is Agent May in Agents of S.H.I.E.L.D., and now she's bringing Fennec Shand to life in the world of Star Wars. As a fellow Pittsburghian, Ming-Na Wen has been an icon in my life for as long as I can remember, so seeing her shine in The Mandalorian and the upcoming Book of Boba Fett is incredible! But more than that, it's absolutely delightful seeing how much Ming-Na Went loves being a part of these universes."
Marvel's What If…? introduces a horrifying cosmic supervillain to the MCU.
"Who will replace Thanos as the Marvel Cinematic Universe's next big bad? There are plenty of options, from obvious villains like Kang the Conqueror to celestial beings like Galactus to fan-favorites like Doctor Doom. But there's one Marvel supervillain that could top them all, both in the terms of threat level and general weirdness, and the latest episode of What If…? on Disney+ seems to confirm that's where the MCU is headed."
The late James Gandolfini's son Michael is filling his Tony Soprano shoes in The Many Saints of Newark.
"Michael Gandolfini is not new to acting, but in the upcoming film The Many Saints of Newark, he is not just playing a role. He is stepping into the character of one of the most iconic television male leads of all time, Tony Soprano—a character brought to life by his late father, James Gandolfini."
Uh oh, Top Gun: Maverick is getting pushed back again…
"Last year was obviously awful for everyone across the globe, and if you were a movie fan, there was also that added kick in the teeth of watching all these movies you wanted to see pushed off the release calendar. Some of those, like Black Widow and F9, was finally released this year, but with the rampant spread of the Delta variant, a few major films have gotten ahead of the game and jumped to 2022."
It's halftime for Ted Lasso season 2, so how is AFC Richmond holding up?
"In its first season, Apple TV+'s Ted Lasso was one of the finest purveyors of sweet, life-affirming comedy. But not long after its highly anticipated second season debuted, the series became a lightning rod for online discussion. Things started off simply enough, as some viewers wondered if Ted Lasso (Jason Sudeikis) and the rest of AFC Richmond were showing signs of the sophomore slump."
The new XCOM Marvel game witnesses the Avengers and X-Men going full Yu-Gi-Oh.
"We knew almost nothing about Marvel: Midnight Suns when it was revealed at Gamescom last week other than the fact that it was a strategy game being developed by XCOM-makers Firaxis Games. Today the studio showed off actual gameplay, and it turns out the tactics game's combat will be card-based."